Cardashift and VyFinance Partnership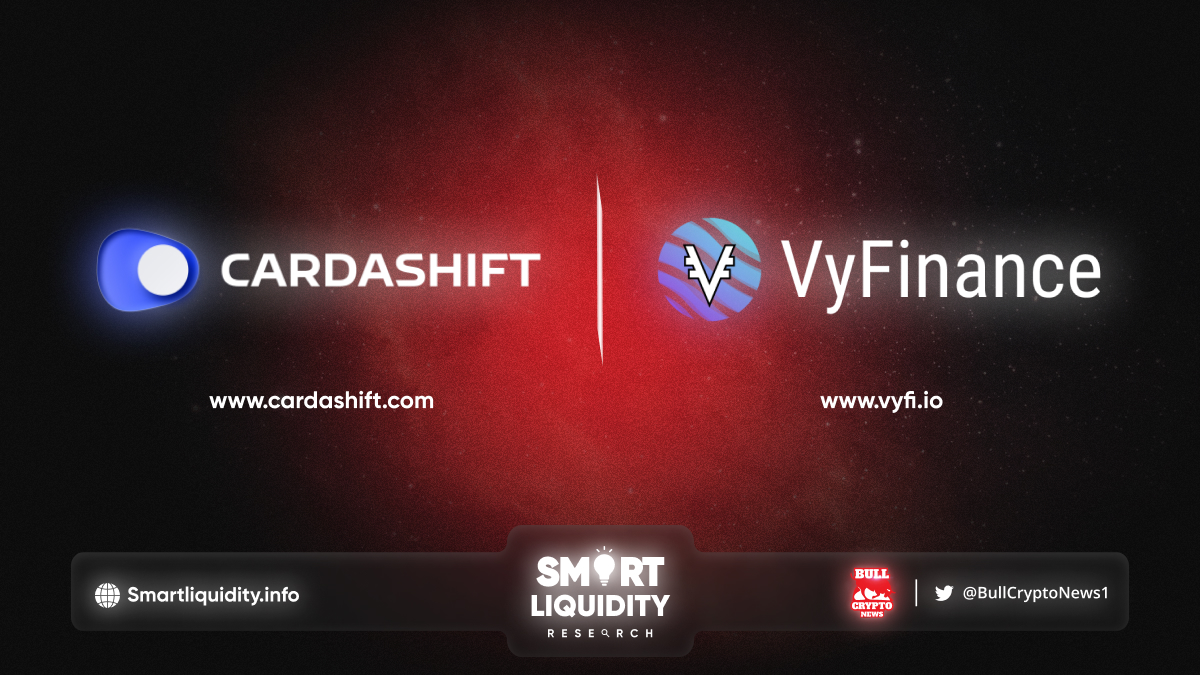 Cardashift has announced its new partnership with VyFinance to support the development of sustainable communities and give their products and services a new dimension.
Cardano plans to introduce crypto to new and primarily unbanked populations, particularly in Africa and Asia. Many of these newly adopting Cardano individuals have never held a bank account, let alone used DeFi. VyFinance plans allow them to easily use and learn notions in front of them, while letting intermediate and advanced users have their respective levels of desired controls. For example, their vaults provide two significant functions: assisting newcomers in accessing more complex tools while giving an option for traders to generate the average return offered across the ADA ecosystem automatically.
VyFi is dedicating time, skills, and coordinating resources in order to introduce new users to DeFi in a structured manner. And educate them about the risks involved by DeFi. According to them, "DeFi platforms tend to lack intuitiveness and have a rather large barrier to entry." Through their integrated automated layer backed with educational material, the Vy ecosystem aims to engage new users with DeFi step-by-step.
Fundamental to the philosophy of VyFi is the concept that DeFi is built for the world, to change the world. It will be exemplified by offering users access to an educational learning management system (LMS) for how to engage with DeFi products safely and elementary education on managing oneself with the crypto market.
Cardashift and VyFinance share a common goal for the future: allowing the development of the Cardano ecosystem while responding to existing issues and future needs.
About Cardashift
Cardashift is a community-run launchpad that raises funds, builds, and accelerates startups that are solving social and environmental issues.
About VyFinance
VyFinance is bringing an entire ecosystem of DeFi products to Cardano with the backing of an Australian firm. By integrating a neural network into a liquidity aggregator creating the auto harvester, the protocol brings trustless crypto products into the real world, releasing a unique solution in the sphere.
SOURCE: