XDAO Launched On CoinEx Smart Chain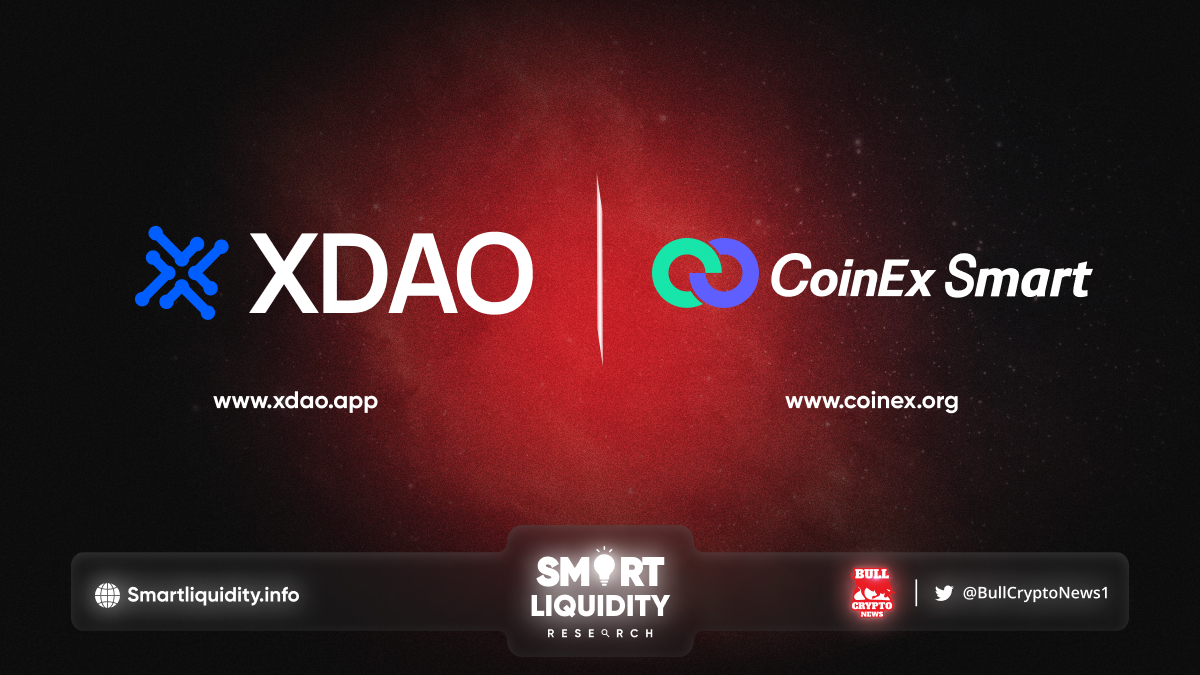 XDAO has recently announced the launched of $XDAO on CoinEx Smart Chain (CSC), making it the first DAO-building platform on CSC.
XDAO is a platform for creating and managing Decentralized Autonomous Organizations (DAOs). With XDAO, users no longer need to understand the code or be able to write a smart contract. Instead, they can create their own DAOs through XDAO on CSC in less than one minute and explore more DAO functions.
CSC Multi-Million Dollar Supportive Plan: To empower public chain projects
CSC Multi-Million Dollar Supportive Plan was founded in June 2021 to recruit and encourage outstanding developers to improve the CSC ecosystem. The Fund features 3 different supportive methods that come with different levels of project support:
Funding (new projects designed by new developers)
Funding + Publicity (projects created by experienced developers)
Funding + Publicity + Ecology (mature projects).
Application link: https://www.coinex.org/million_dollar_plan
As an EVM-compatible public chain that features high performance and low fees, CSC aims to build a decentralized financial ecosystem. Since it was launched, the Fund has received applications from over 200 new projects. Last September, CSC introduced a Metaverse Special Fund as a gesture of great support for new projects. At the moment, the projects supported by the Fund span many trending categories, covering NFT, GameFi, DeFi, DAO, etc.
Approved by the Fund, XDAO will receive support for Funding + Publicity + Ecology from CSC's Multi-Million Dollar Supportive Plan during different growth stages.
About XDAO
XDAO is a multi-chain DAO builder that allows anyone to easily create DAO for the joint management of crypto assets. It innovatively gives the DAO creators and managers governance rights (by issuing governance tokens or GTs), and investors can have a share in the DAO (by purchasing and holding liquidity provider tokens or LPs).
About CoinEx Smart Chain
CoinEx Smart Chain is decentralized and energy efficient. CSC makes it easy to build your own decentralized applications.
SOURCE: