Equilibrium Now Supports Talisman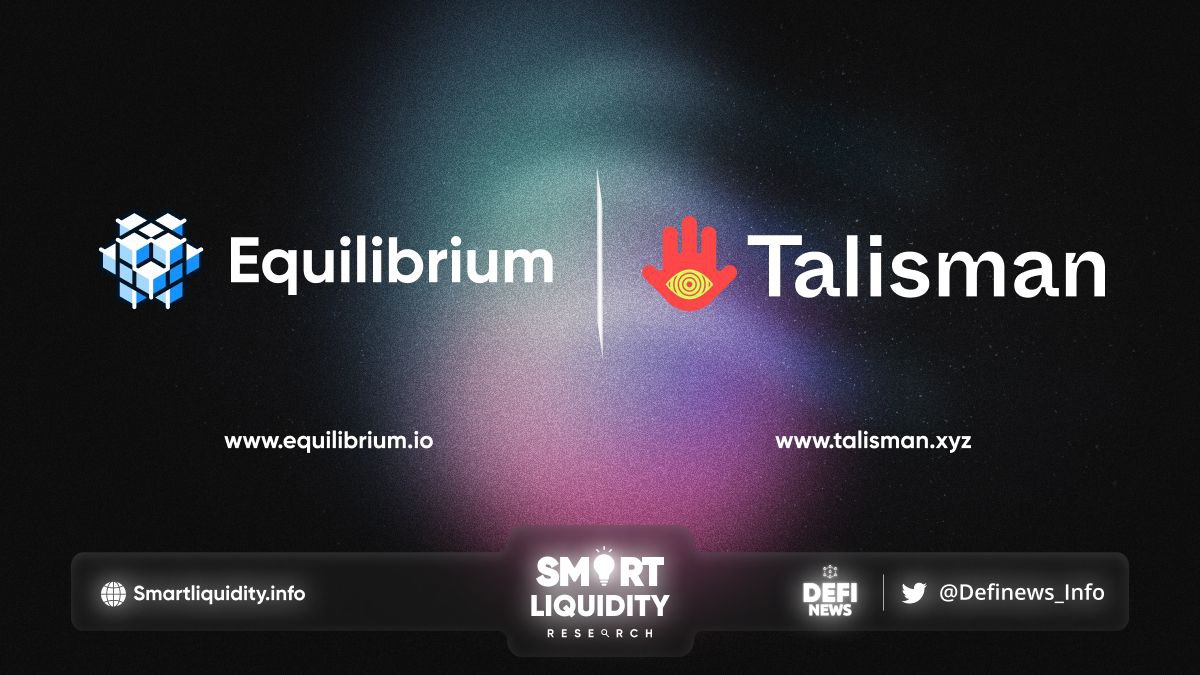 Equilibrium now supports Talisman Wallet, which is a community-owned wallet built for Polkadot, Kusama the Parachains. 
The Talisman browser extension allows you to safely store, send, receive, and harness your assets. The web app allows you to seamlessly manage your assets across relay chains and parachains.
The Talisman Wallet is a non-custodial wallet for storing your assets (tokens, NFTs, etc) and connecting to 3rd party Dapps to perform actions on Polkadot / Kusama blockchains and their respective parachains.
Talisman extension does not collect personal data. It uses Sentry to collect anonymous error reports to help improve its products.
Simple Fact About Equilibrium
Equilibrium is a DeFi 2.0 with high leverage. It is also a one-stop-shop platform to earn, borrow, and trade at max efficiency.
EQ token is the main asset of the platform with an initial supply of 12 billion. Token holders are eligible to select parachain collators and have a say in system change.
Collateral & liquidity
In addition, liquidity providers can earn a yield on locking EQ in Equilibrium's liquidity pools as well as use it as collateral to take out loans
Staking opportunities
EQ holders receive rewards on their tokens staked to Equilibrium's governance. Furthermore, the token covers some important new utilities due to its new products.
Since EQ is offering unprecedented, cross-chain interoperability, a key EQ function is that you can use this token on any other protocol. It can also be used for bailouts, to ensure liquidity.
Unlike other projects, EQ bailouts avoid forced auctions and ensure system stability by securing bad loans before adverse markets happen. In addition, Other innovations include using EQ to vote for validators, who play a key role in the system, and for paying transaction fees.
ABOUT Equilibrium
Equilibrium is a software service with a consensus-based governance system. EQ, EQD, as well as GENS, are not security or regulated instrument.
ABOUT Talisman
Talisman is a crypto wallet and asset management dashboard. It also unlocks a new world of web3 applications for the Polkadot and Kusama ecosystem.
RESOURCES
Equilibrium