BicycleFi Strategic Partnership with Lossless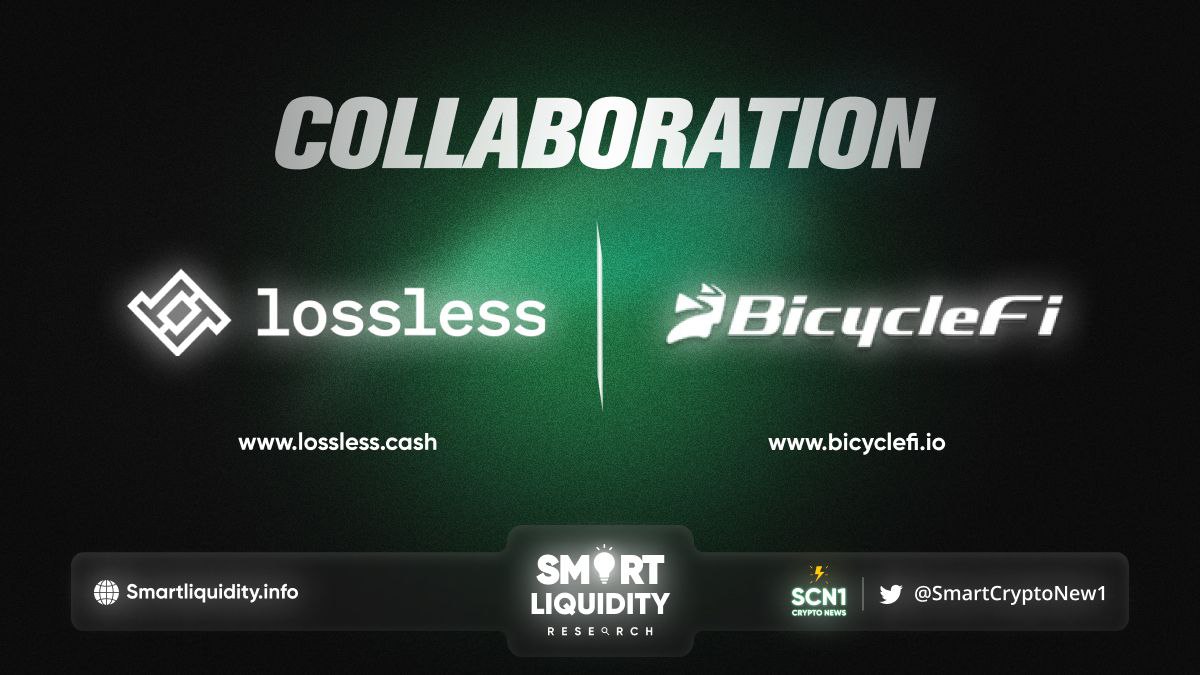 BicycleFi strategic partnership with Lossless will ensure the security of its platform.
BicycleFi is a web 3 lifestyle app with social-fi, metaverse, and gameFi elements. Players can make handsome earnings by cycling, racing, as well as touring outdoor.
In addition, BicycleFi is built by the daily movement of people. Bicycles are used in delivery activities, sports to improve health, racing, and touring.
They are following to effectively bring to life a functioning move-to-earn concept. It is also the first project to apply blockchain technology to Bicycle app. Furthermore, users can equip themselves with NFTs in the form of Bicycles.
The first phase in Game-Fi, BicycleFi aims to nudge millions toward a healthier lifestyle. Combat climate change and connect the public to Web 3.0, The project deals with the Social-Fi aspect of the community of users, building a lasting platform to promote Web 3.0 content.
On the other hand, Lossless is the first DeFi hack mitigation tool for token creators. The protocol freezes fraudulent transactions based on a set of fraud identification parameters and returns stolen funds back to the owner's account.
How is the Lossless security functionality related to the token?
Furthermore, the Lossless project builds upon the popular ERC20 standard to include security features. This Lossless core functionality (aka LERC20 standard) relies on the LSS token. The review of the transaction can then lead to its reversal and to the return of the hacked funds to the rightful owner.
ABOUT Lossless
Lossless protocol, at its core, is a piece of code that token creators insert into their tokens, this code empowers Lossless to freeze any fraudulent transaction based on a set of fraud identification parameters.
ABOUT BicycleFi
Bicyclefi is a Web 3.0 lifestyle Dapp & app with inbuilt Game-Fi, Metaverse, and Social-Fi elements.

RESOURCES
BicycleFi