Encentive Integrates with Perpetual Protocol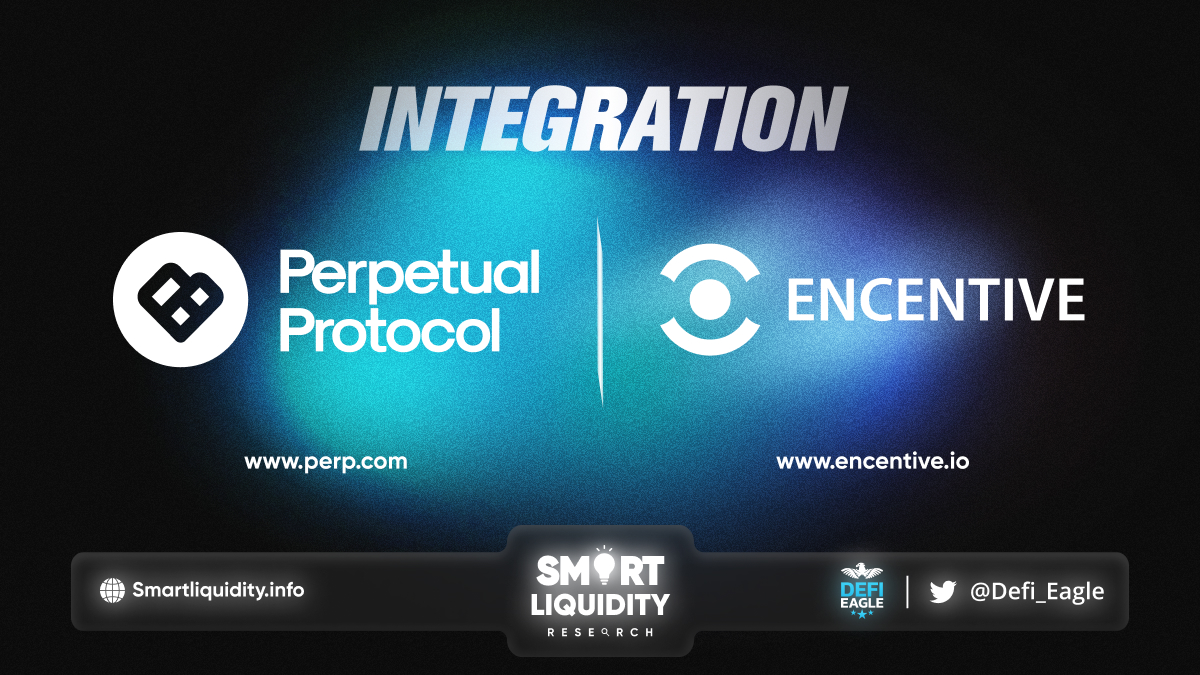 Encentive

integrates with

Perpetual Protocol

to enable Encentive module builders and end-users to access decentralized and permissionless futures trading capability through Perpetual Protocol. 
Encentive is poised to exponentially increase crypto adoption and everyday use cases with the Encentive Web3 OS DeFi Module Builder, a turn-key solution that enables community leaders, influencers, and enterprises to instantly create and customize modules for their own DeFi marketplaces for crypto tokens and NFTs. Encentive's Web3 OS capabilities include farming, staking, NFT market places, GameFi, OTC, and more. Also, with these tools community leaders can dramatically increase the empowerment and growth potential of the communities they serve. And, with Encentive, anyone with a community following can create a DEX overnight and customize the DEX's properties to best serve and incentivize that community.
Encentive is also the first Web3 OS and DeFi platform to enable decentralized fiat-to-crypto on/off ramps. It's allowing users to seamlessly employ DeFi functions that require crypto transactions from their wallet addresses as well as credit card payment options.
Benefits for users
Benefits to liquidity providers include the ability to select where along the price curve to provide liquidity–greatly improving capital efficiency and expanding options for liquidity provision strategy.
In addition, running on Ethereum's Layer 2 Optimistic roll-up scaling solution means faster trade execution with lower gas cost, all while relying on the battle-tested security and decentralization of the Ethereum network.
Integration details
Therefore, the integration with Perpetual Protocol dramatically expands Encentive's Web3 OS users and organizations ability to incentivise their communities with sophisticated DeFi marketplace tools, adding leveraged futures trading to essential functions such as staked and farmed trading pairs, customized liquidity provider fees, native tokens & NFTs, airdrops, and user referral rewards. However, as the Encentive and Perpetual Protocol ecosystems grow, an innovative model of shared liquidity bonded across all DEXs deployed on Encentive will give early stage projects a strong foundation for growth.
About Encentive
The Encentive Web3 OS enables code-free overnight deployment of peer-to-peer DeFi marketplaces starting from a community of one, plus fiat/crypto on/off ramps. Any individual or organization can establish the next great DeFi marketplace almost instantly, complete with farming and staking, fine-tuned to benefit and serve the governance needs and trading preferences of their own unique communities and missions. The Encentive Web3 OS DeFi Dex Builder gives users the power to build their own core teams and communities around their own style of incentives, setting and adjusting transaction fees, stake-pool interest, referral rewards, governance protocols, and more.
About Perpetual Protocol
Perpetual Protocol is an open source perpetual futures DEX (decentralized exchange) founded in Taiwan in 2019 with a mission to create the world's best, most accessible and most secure decentralized derivatives trading platform. Running on Ethereum's Layer 2 Optimistic blockchain since November, 2021, the protocol allows both long and short positions on a wide variety of Ethereum-compatible assets, plus an equally wide variety of assets as collateral for up to 10x leverage.
SOURCE:
https://medium.com/@encentive/encentive-web3-os-integrates-futures-trading-functionality-with-perpetual-protocol-3a2c93ab21f1