MetaLaunch Partners with One World Nation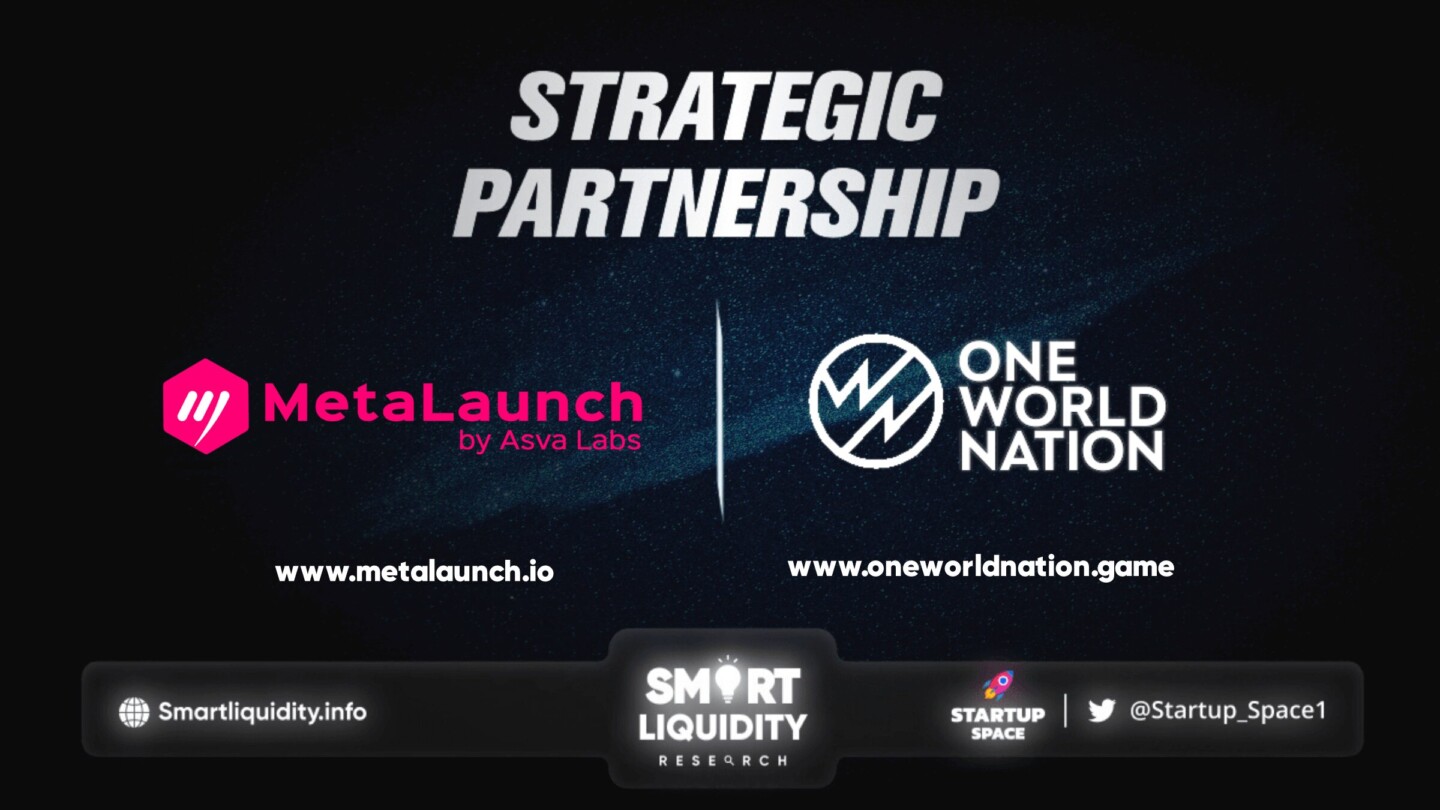 MetaLaunch has partnered with One World Nation, the first Metaverse game in which the virtual world is controlled by real world events.
At One World Nation (OWN) they are gamifying the Crypto ecosystem to push the Crypto space forward.
People can play fun games around crypto markets, earn a lot of rewards & learn more around crypto during this process.
One World Nation have spent many hours explaining the Crypto ecosystem to their colleagues, friends and family members and it was tough! Crypto native concepts like — DeFi, wallets, APYs, etc. are not very intuitive for people.
So for a new user, the crypto journey becomes too overwhelming. This becomes even more difficult due to a lot of FUD associated with Cryptos in general. Anyone who is into Crypto faces the 'Trilemma of Crypto Markets'
The Good: You can make lot of money in the Markets
The Bad: Difficult to learn how to make money in Crypto Markets
The Ugly: Very Easy to Lose a lot of money in the Crypto Markets
Mission Statements – One World Nation
Community-Led Creation
Develop a platform created by the community, for the community . Create substantial opportunities where every consumer would have an opportunity to become a producer to ensure a circular economy.
Easy Platform Accessibility
Develop tools (NFT Lending, tournament Sponsorships etc) on the platform that will ensure free to cheap onboarding of the next billion users onto the platform.
Seamless Product Experience
You can create a consumer first product experience with intuitive workflows and user interactions across web and mobile.
Also create a Web3 product for mass adoption, something that does not need one to know the nuances of blockchain or permissionless wallets for example, to use it effectively.
Create a Sustainable Economy Build tokenomics, NFT utilities and business models to ensure long term sustainability of the economy.
Design the economy to enable a predictable value creation for all market participants in the economy.
About One World Nation
One World Nation is a play to earn Cryptoverse, where the cryptos are personified into creatures called Cryptonites.
About MetaLaunch
MetaLaunch is the first-ever multi-chain launchpad and accelerator for Metaverse projects. It delivers strategic fundraising and growth frameworks to fuel virtual world and gaming economies.