Elementos Partners with Oracula!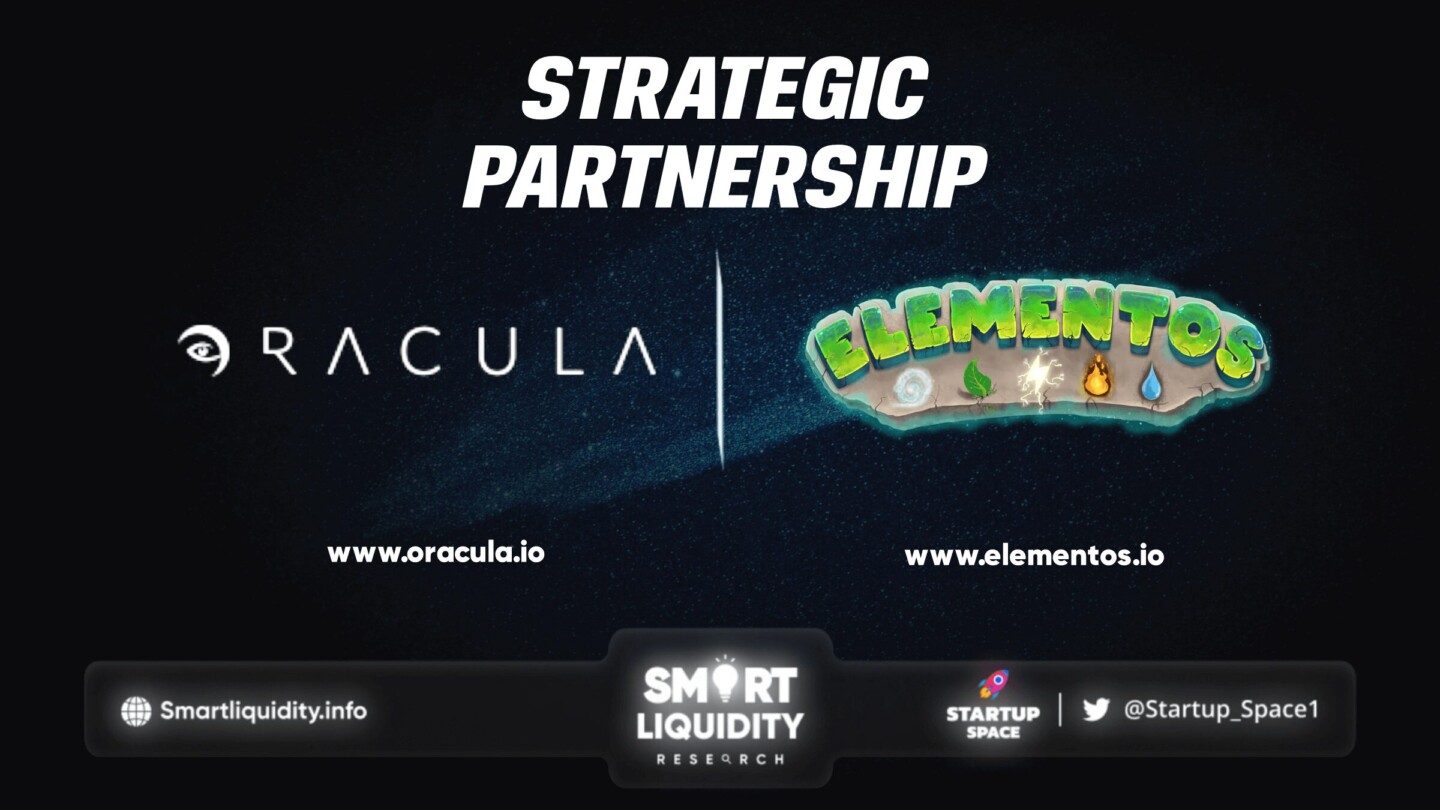 Oracula is extremely delighted to announce strategic partnership with Elementos, a new turn-based RPG game!
Players can fight against other players, collect their daily rewards by completing PvE adventures and breed their pets to get new ones.
Elementos team has developed a new and unique economic model the concept of which is to have a good mint vs burn ratio of the $EME token.
This new economic model will generate an average of ~14k $EME tokens per player per year.
And if we take into consideration that Elementos is going to release the Fashion Shop, Power-Ups Shop, and Pets Shop as alternative burn mechanisms, they can assume that the average net $EME tokens per player will be less than ~14k per year.
Sounds indeed exciting right? You can read a more detailed article about Elementos first of a kind new economic model in their Medium.
Elementos mission is to increase the usage of Blockchain technology, create a balanced economic system, give everyone an equal chance to win and of course, deliver a fun, smooth and profitable game to their players!
Utilities of the $EME native token:
1. Play-to-Earn: Everyone can earn EME by playing in PvE and PvP. Each game mode rewards EME differently.
2. Breeding: Everyone can breed their own pair of pets using the EME token. Each breeding stage has different costs.
3. Skins (TBA): Players can buy skins for their Mentos using the EME token.
4. Upgrades (TBA): Players can upgrade their skill-sets and stats.
This partnership with Elementos is indeed unique, because the GameFi and P2E industries are expected to grow even more in the near future.
GameFi is taking advantage of NFT and decentralized finance by allowing users to earn money in their games and has actually created the play-to-earn genre, which is also successfully gaining momentum in 2022.
In these areas, Oracula has big plans for partnerships and different events that we are preparing for you!
That's why together with Elementos they'll be co-running various events like joint promo-campaigns, giveaways, and much more! So join their beloved partners to play, have fun and earn!
About Elementos
Elementos is a new turn-based RPG game with an advanced combat system with aspects of real-time movement and positioning.
About Oracula
Oracula is a platform where users can win, earn, farm and get NFT bonuses all the way by participating in prediction events with the purpose of making profit, leveraging their knowledge in almost any imaginable field.
SOURCE
https://oracula.medium.com/elementos-x-oracula-partnership-d3a8b44ff33c