MetaDoge Partners with SolaDefy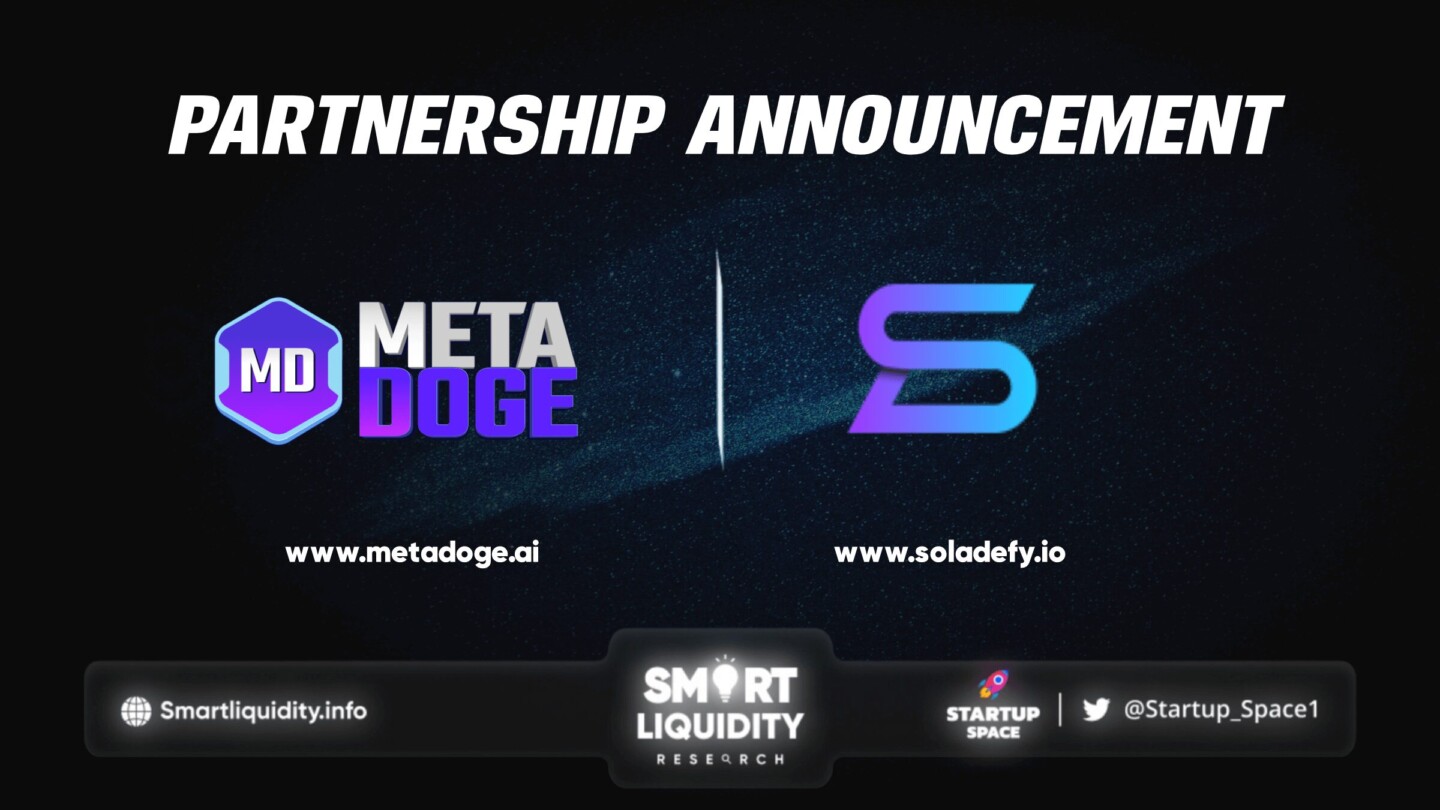 MetaDoge is extremely delighted to announce partnership with SolaDefy – the first decentralized P2E Launchpad and ecosystem!
This partnership will allow SolaDefy Soldiers to play MetaDoge to earn their IDO allocation.
What is SolaDefy (SLDFY)?
SolaDefy is a game-changer in decentralized GameFi space.
Its GameFi Launchpad empowers retail investors to enjoy the benefits of the IDO playbook in its ecosystem.
Through engagement in different social networking activities, a lower-tier user can level to a higher tier.
What makes them unique?
SolaDefy solves the challenges of GameFi IDO's by building an engaged and curated community of crypto gamers; ensuring far-reaching IDO tokens for their community and providing sustained support for their projects post-launch.
It uses the concept of "Play to Earn IDO" to ensure equitable distribution of rewards to loyal community members who participate in the play-to-earn gaming provided by the launchpad.
The native token $SLDFY can be used to:
1. Access to NFT and token airdrops
2. Stakeout for guaranteed IDO pool access
3. Receiving participation incentives
4. Receive mining rewards as a liquidity provider.
5. Vote on platform governance and proposals.
6. Access to exclusive new projects.
About SolaDefy
SolaDefy is the first ever Solana Based Community Driven IDO Launchpad. Supporting upcoming revolutionary projects.
About MetaDoge 
Metadoge is a doge's metaverse where you can join with your doge and play to earn with several features.