Monstropoly Initial NFT Offering on GameStation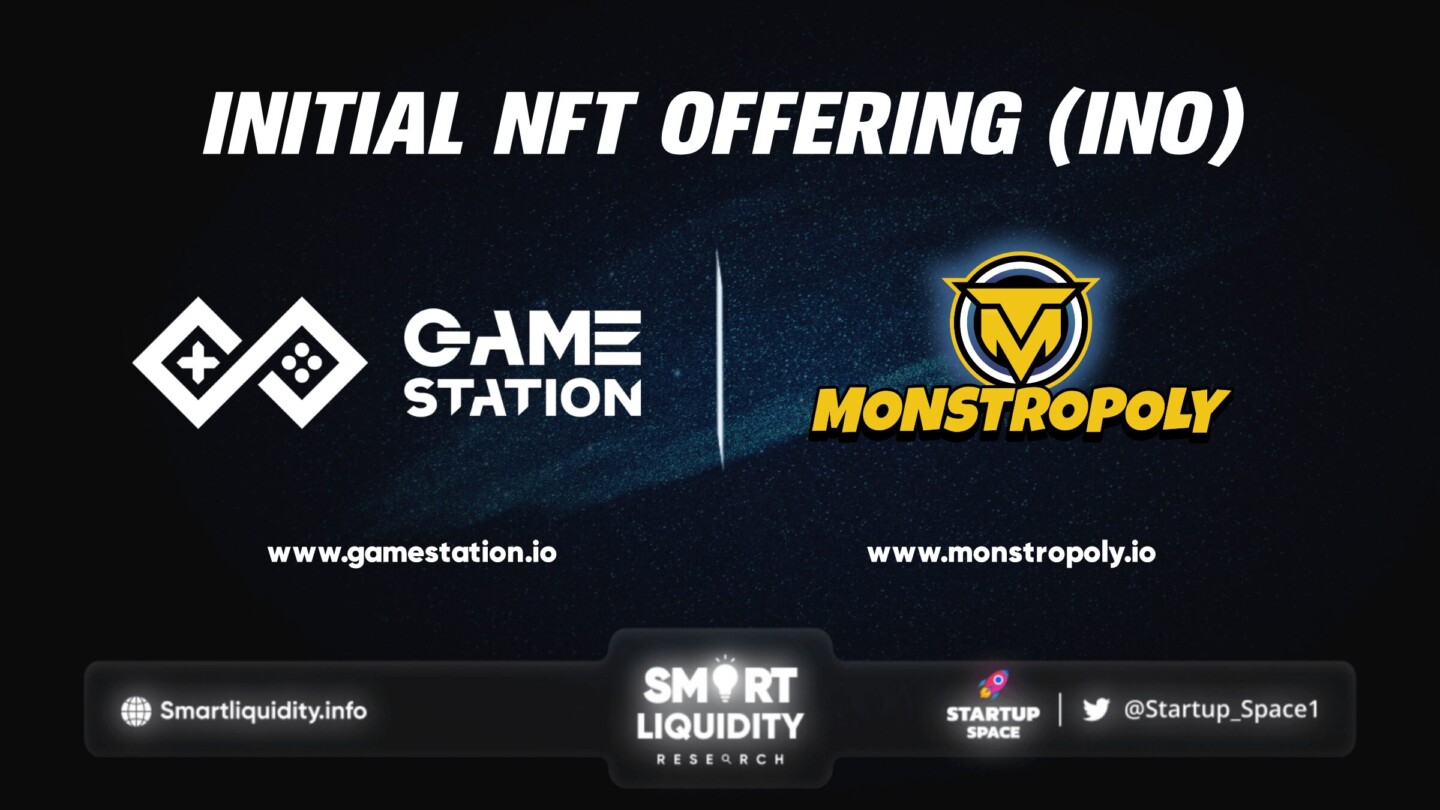 GameStation is excited to announce Monstropoly Monster Boxes INO which will take place at GameStation launchpad on 23 June 2022!
Monstropoly is MOBA play to earn game with a universe full of monsters & weapons with a strong social approach developed by Satoshis Games.
Each Monster Box is redeemable for 1 in-game Monster NFT of varying types. Read here for details about the different monsters: https://docs.monstropoly.io/game/monsters
Monstropoly Monster Box INO (FCFS allocation):
Snapshot: June 22nd at 16:00 UTC
Start Date: June 23rd at 16:00 UTC
End Date: June 24th at 04:00 UTC (12 Hours)
Deposit Currency: BUSD
Network: BSC
Vesting: None
Min $GAMER tokens staked: 5000
Max number of NFTs per participant: 5
Price per NFT: $99 BUSD
TGE Date and Hour: By airdrop on 28 June at 16:00 UTC
Key Features of Monstropoly
METAVERSE
VR enabled space to meet other monsters, espectate deathmatch tournaments & play interactive casual games with your weapons.
GAMEFI
NFT staking, farming incentives & marketplace. Unified play2earn ecosystem within the end-to-end Crypto-game Platform Elixir.
ESPORTS
Great gameability on a mobile shooter with PvE and PvP (solo and team deathmatch) modes. Get rewards for daily quests, achievements and leaderboards.
About Monstropoly
A highly anticipated blockchain-based e-sports game that welcomes players worldwide to become awesome warriors, ally with friends, build formidable teams, engage in combat against other warriors and earn money using their skills.
About GameStation
GameStation is a decentralized multi-chain gaming launchpad and marketplace.
SOURCE