YGG SEA Partnership with GameFi.org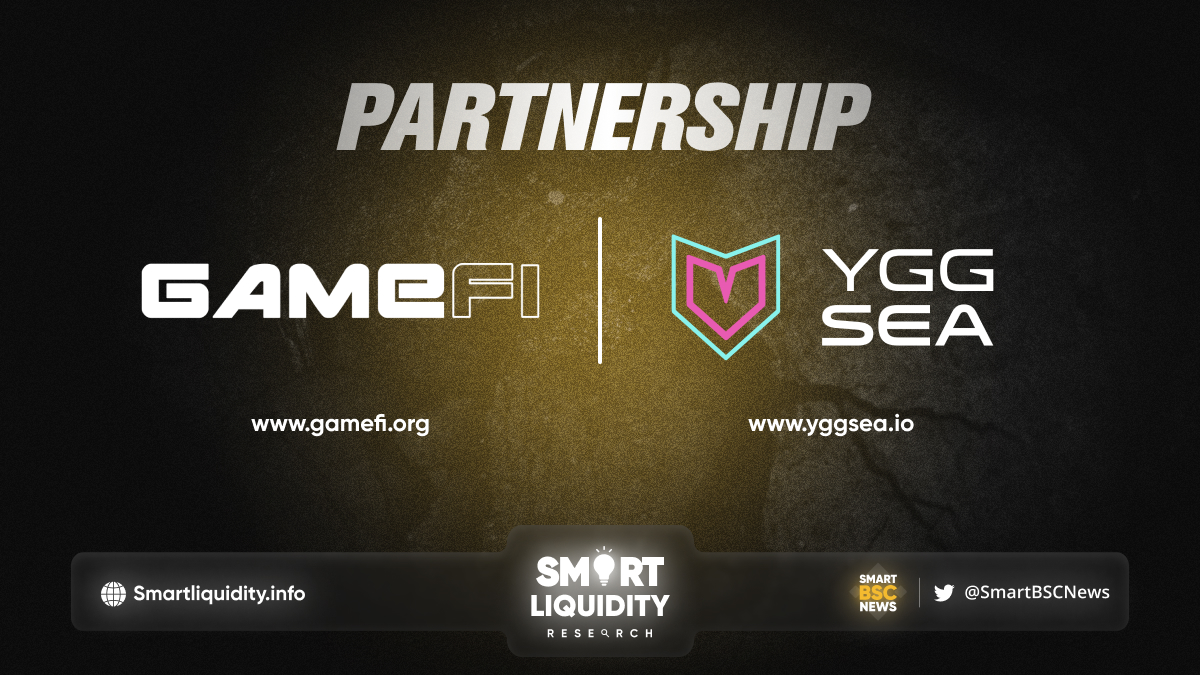 YGG SEA

Partnership with GameFi.org to build a community with a wide range of blockchain games. 
A model with a variety of games and languages ​​in different regions by region. Increasing the number of players for each country and providing unique scholarships for the people of Southeast Asia. For the future of the development of the P2E model. They create a growing community, attractive scholarships, and gather investors with a common vision of the model. And now announcing YGG SEA Partnership with GameFi.org.
Co-build Out the Gaming Ecosystem
When coming to this cooperation, YGG SEA and GameFi.org will bring many players to gather, play games, connect and support each other in this community.
YGG SEA will join Guild Hub — created by GameFi.org, by providing verified data, updates, and scholarships to various users. While GameFi.org allocates resources for building a social page dedicated to the YGG SEA community. With Guild Hub, players can visit YGG SEA to gain a better understanding of our vision, and up-to-date news, as well as to get information about scholarships and earning opportunities.
The Partnership
YGG SEA and GameFi.org will also collaborate in co-activities & events for players to play, interact and optimize benefits. Through this partnership, we look forward to enhancing more opportunities and offerings for both growing communities, focusing on connecting potential metaverse and model game projects.
They will build a healthy and sustainable gaming ecosystem by joining hands to research, exchange knowledge and experience, which ultimately brings value to the blockchain gaming community. In conclusion, this partnership with GameFi.org will be a highly anticipated partnership that will bring tremendous value and the blockchain community at large.
About GameFi
GameFi.org is an all-in-one discovery hub for games and metaverses. Aiming to build digital communities and manage virtual economies for mainstream adoption. GameFi.org offers a suite of solutions covering the entire games and gamified projects lifecycle, following a vision of one digital platform, one virtual identity requiring zero blockchain knowledge. Visit https://gamefi.org/ for more information.
About YGG SEA
YGG SEA, the first subDAO of Yield Guild Games, is a decentralized autonomous organization (DAO)for acquiring and managing NFTs used in the metaverse. Our mission is to create the biggest and most sustainable play-to-earn virtual economy in Southeast Asia. YGG SEA is a founding member of the Asia Blockchain Gaming Alliance. Join our Discord channel for more information about our growing movement.
In 6 months, YGG SEA proudly surpassed 10000 scholarships, and invested in more than 76 projects with 10 released games. YGG SEA has been present in 4 countries, YGG SEA's goal is to cover Southeast Asia by the end of 2024. Join our Discord channel for more information about our growing movement.
SOURCE
https://medium.com/@yggsea/ygg-sea-partners-with-gamefi-org-to-grow-p2e-ecosystem-21424e303263