BrightyPad Partners with GotBit!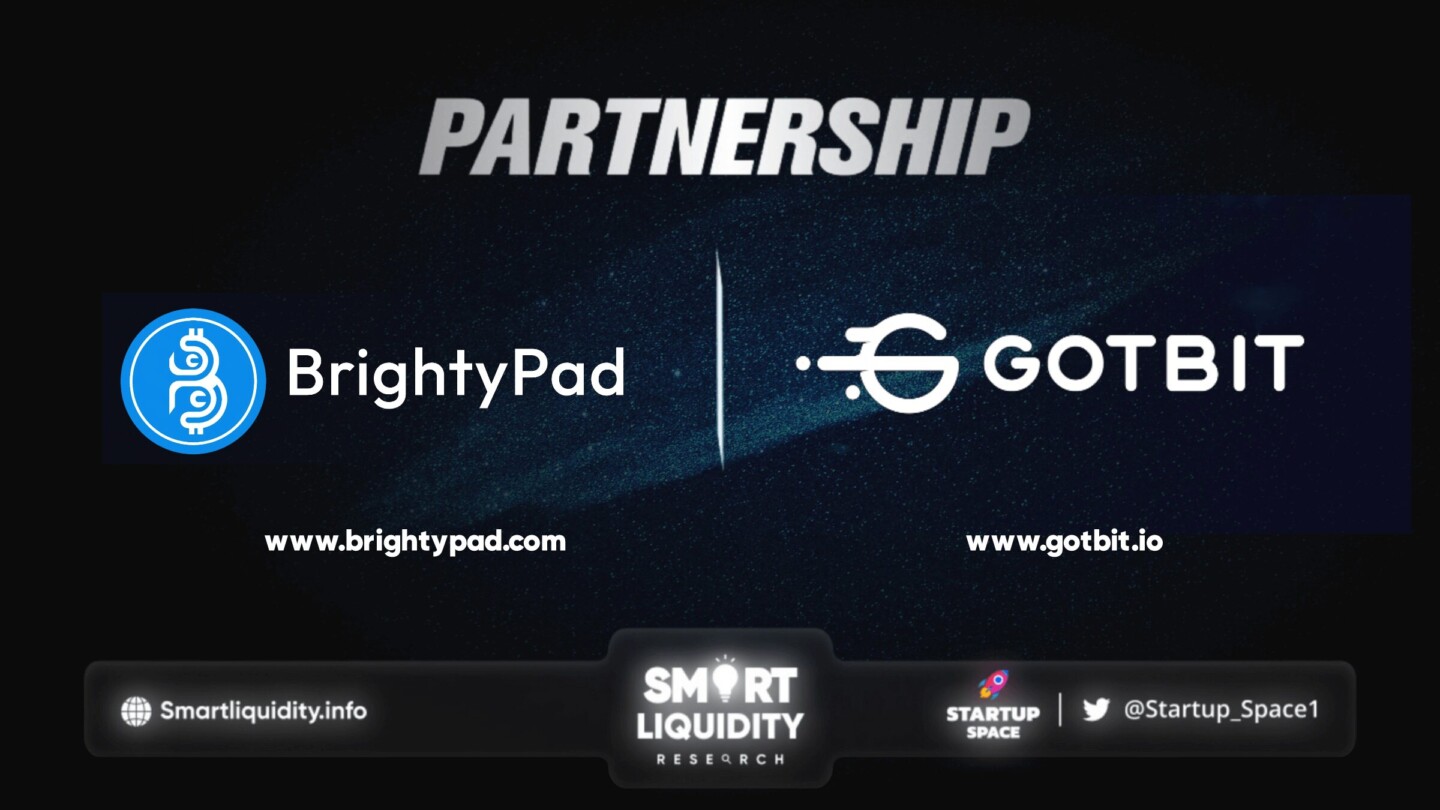 BrightyPad has partnered with GotBit, a renowned player in market management, strategy, consulting, and incubation in the blockchain space.
Introduction of Gotbit
GotBit was founded in 2017, when BTC price was $1000. They lived through ICO boom, blockchain regulation and Binance Launch.
At 2021 GotBit has the most important active – experience and team. They grew all the time. With more than 500 cases GotBit has competitions in every crypto sphere.
You're at the most technology-reach economics sector, that changes its trends every day. Don't pass this possibilities, create them with them!
With more than 500 cases
Why their clients have more opportunities?GotBit build value! Their strategies and solutions are opportune, liquid and crazy sometimes. They manage markets and provide perfect PR & Marketing. Daily!
GotBu understand how to describe the market and break it down into segments;
1. how to assess the needs, demands and preferences of consumers within the target market;
2. how to design and test a product with consumer properties required for this market;
3. how through the price to convey to the consumer the idea of the value of the goods;
4. how to choose skilled intermediaries to make the product widely available and well presented;
5. how to advertise and promote a product so that consumers know it and want to buy it.
About GotBit
Gotbit is a team of mathematicians, developers and analysts who successfully manage the markets of 500 crypto projects. Since 2017, 64 Gotbit clients have crossed the $1 million mark of profits in the market.
About BrightyPad
BrightyPad is a brand-new integrated cross-chain ecosystem that introduces an all-in-one solution to launch and manage all your decentralized assets.