Colibri Group Partners with Scaleswap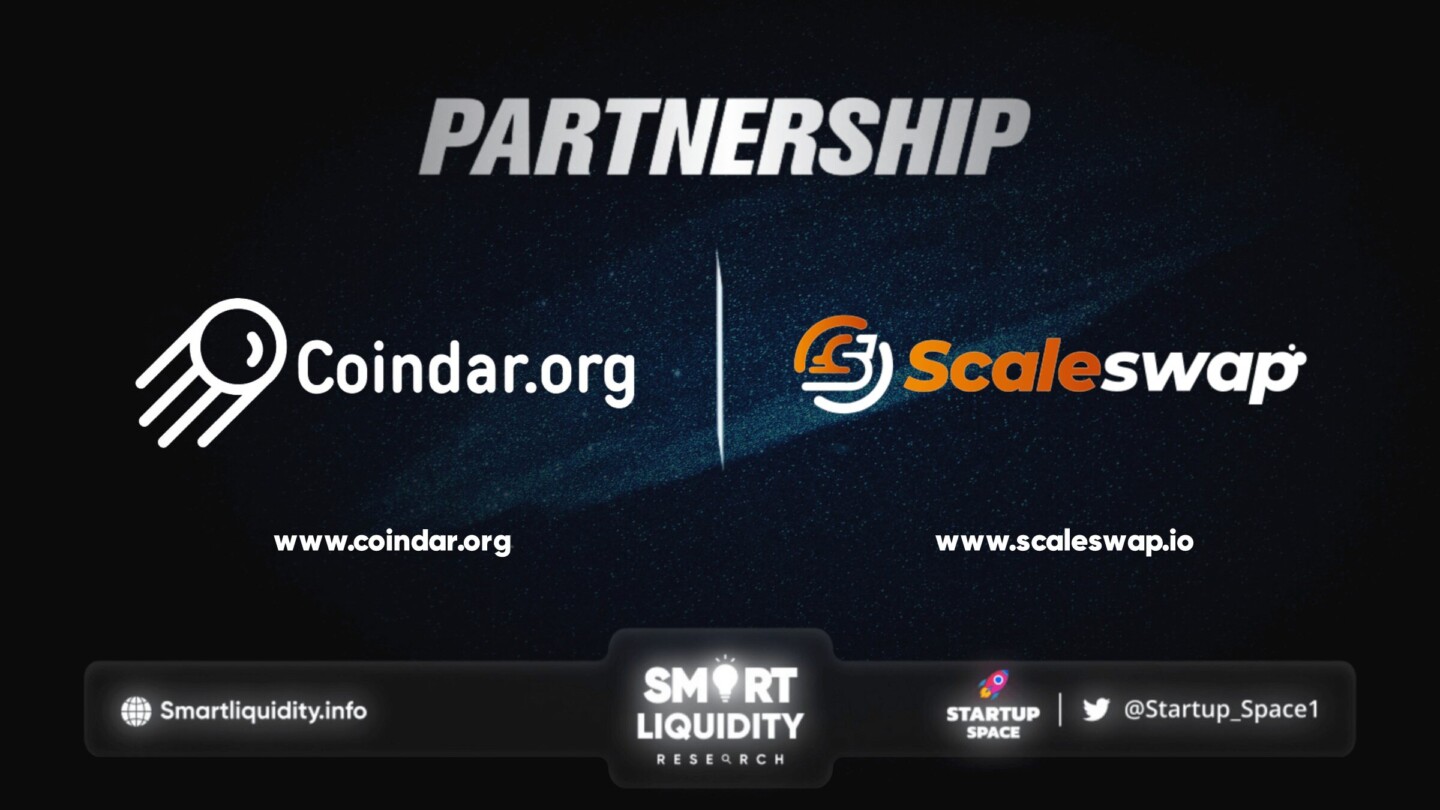 Colibri Group is extremely delighted to announce a cross-platform partnership with Scaleswap, a fully decentralized IDO launchpad.
Introduction 
Colibri Group is an international blockchain and crypto consulting company founded by Nik Anikin and Yan Khavanskiy in 2019. They owns the world's first cryptocurrency event calendar, Coindar, and holds the international summit Synopsis: Full Immersion in the Digital Economy. The fifth anniversary of the summit will go live on June 20–24, 2022 at Synopsis 5.
Users can participate in vetted early-stage offerings of exclusive and highly anticipated DeFi, Metaverse, NFT, gaming, and infrastructure tokens before they hit the market, while innovative projects can crowdsource funding and build a loyal community.
Scaleswap is the trailblazer setting standards for DeFi 2.0.
The multi-chain launchpad runs on a Layer 2 scaling protocol powered by Polygon and supports Ethereum, Polygon, BNB Chain, Fantom, and Harmony blockchains.
Such a powerful infrastructure allows for guaranteed fast transactions and low gas fees.
Both parties will complement each other's competencies to provide Web3 industry participants with a complete service package for energized launches and sustained growth. The new partners will reveal the detailed cooperation scope in due course.
More reviews
Colibri Group organizes turnkey global and local events, including conferences, AMAs, contests, quizzes, etc. Coindar Synergies is our own platform for events of any complexity. We also host online events on all popular platforms. YouTube Theta.tvCoindarTelegram TwitterColibri Group is the organizer of the largest online cryptocurrency summit Synopsis 2021.
They provide comprehensive community management services to dozens of international cryptocurrency companies and blockchain projects. They are setting new quality standards by offering the best user experience and maximum user immersion in the product.
Colibri Group provides comprehensive community management and community building services from the ground up.
Colibri Group is a developer of popular products for the global cryptocurrency community with over 500,000 visits per month. Some services have been in stable operation for more than 3 years, are the best in the field, and have earned recognition from the global community. Their experts communicate with opinion leaders, mainstream media, popular bloggers, owners of well-known crypto companies, and blockchain industry stars daily.
Colibri Group is a member of various lobbying groups, the Commission on Blockchain and Digital Economy, and the all-Russian public organization Investment Russia. It cooperates with various international legal partners and regularly holds public online summits involving industry experts and government representatives. Take advantage of ample opportunities for maximum expansion in the markets of Russia, South Korea, China, and the USA.
Colibri Group employs high-level professionals with established connections and knowledge of all aspects of procedures and business processes.
About Scaleswap
Scaleswap is the first truly fair IDO launchpad, focused on transparency and a long-term vision to transform IDOs into a more sustainable & community-driven launch strategy.
About Colibri Group
Colibri Group provides comprehensive community management services to dozens of international cryptocurrency companies and blockchain projects.
SOURCE
https://coindar.org/en/article/colibri-group-announces-partnership-with-scaleswap-76399