Oceanland IDO on Red Kite Launchpad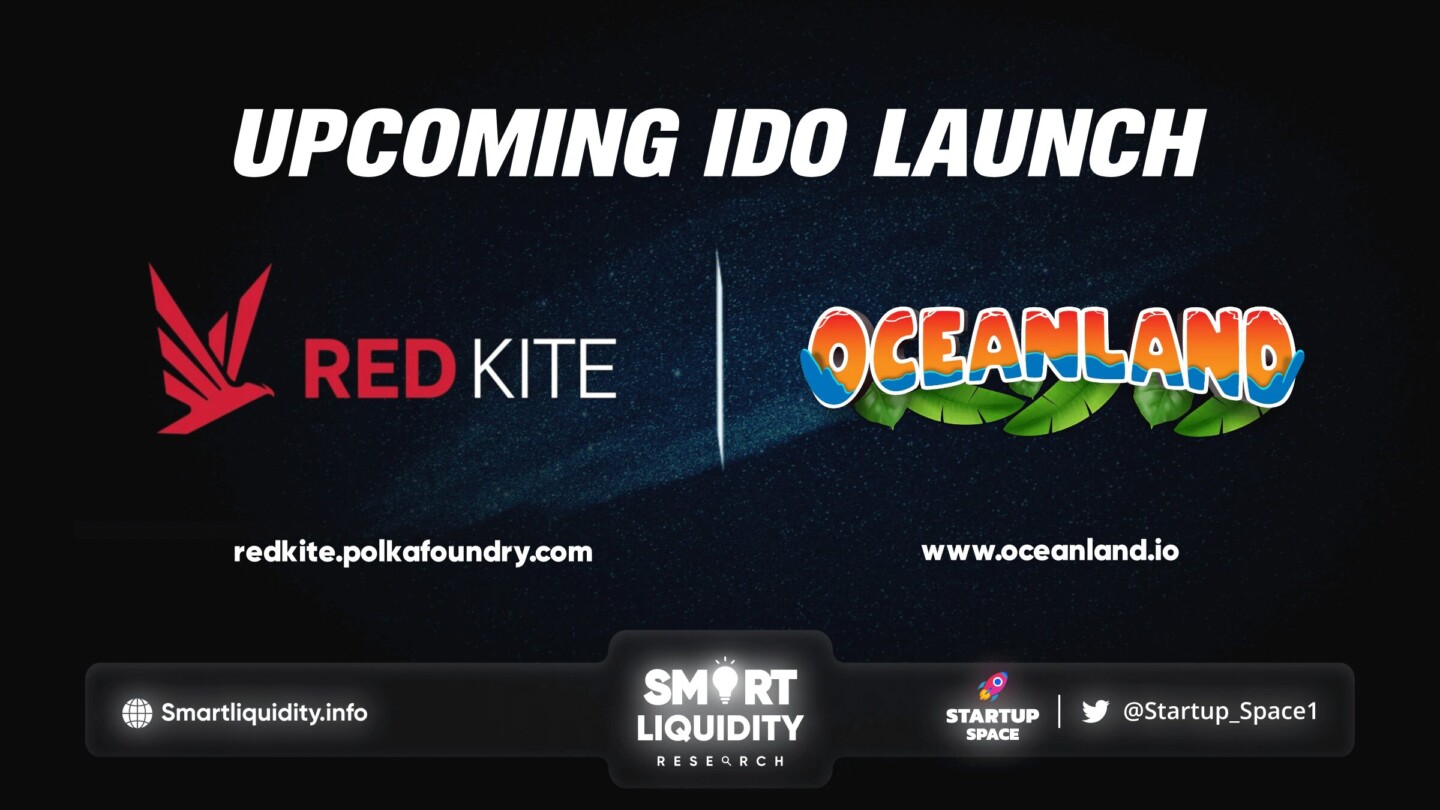 Oceanland — A play-to-earn type blockchain game, will be the new IDO Project on the Red Kite Launchpad powered by PolkaFoundry.
Project Overview
Oceanland rewards players by gathering resources required for the main character in the game.
The game story revolves around a man, who is the lone survivor of a shipwreck, who washes ashore on an unknown mysterious island where he must gather necessary resources to survive.
All resources and NFTs can be bought via $OLAND tokens, which is the native token of the game. Players will be able to increase their OLAND tokens by playing the game. OLAND can be traded on centralized and decentralized exchanges. In the game, there are resource tokens such as OFood, OWood, OMetal, OWater that enable our hero to survive on the island. NFTs are a critical part of the game in order to level up the player's income.
$OLAND token holders will be able to maximize their income by farming, staking, and swapping their tokens in the game. These DeFi operations will add value to $OLAND tokens by providing utility beyond the gameplay.
SCHEDULE:
1. Registration time: 10:00 AM UTC, June 1 – 08:00 AM UTC, June 6, 2022
2. Winner announcement: Monday, June 6, 2022
3. IDO date: Tuesday, June 7, 2022
4. IDO's buying time (Phase 1 — Guaranteed allocation): 09:30 AM UTC – 10:30 AM UTC
5. IDO's buying time (Phase 2 — FCFS): 10:30 AM UTC – 10:45 AM UTC
6. Community pool's buying time: 10:45 AM UTC – 11:00 AM UTC
7. Listing and claiming time: June 8, 2022
POOL DETAILS
1. Price per token: $0.03 per $OLAND
2. Vesting schedule: 25% unlocked at TGE, 75% released over 3 months equally
3. Network for IDO: BSC
4. Accepted currency for buying: BUSD
5. Restricted countries: United States of America, China, Hong Kong, and all sanctioned OFAC countries (DR Congo, Iran, Myanmar, Sudan, Iraq, Ivory Coast, North Korea, Syria, Zimbabwe, Cuba, Belarus, Liberia)
TOKEN ALLOCATION:
IDO pool ($284,000): https://redkite.polkafoundry.com/#/buy-token/177
Community pool ($4,000): https://redkite.polkafoundry.com/#/buy-token/178
About Oceanland
Oceanland is a play-to-earn type blockchain game that combines crypto-economics with the gaming world. Players earn income by guiding the hero throughout the game. Oceanland brings different aspects of blockchain technology together by merging several crypto assets with DeFi and NFT.