Caduceus Partners with MetaLaunch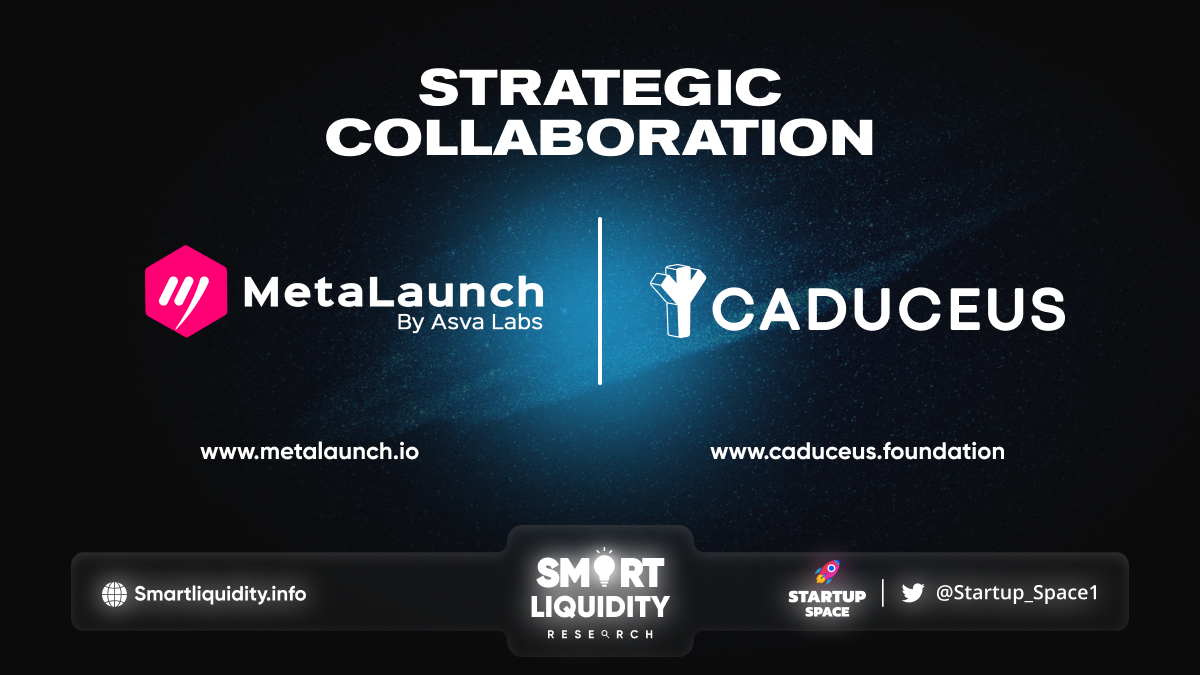 Caduceus is extremely delighted to announce strategic partnership with

MetaLaunch

, the first-ever multi-chain metaverse launchpad and accelerator, powered by Asva Labs.
INTRODUCTION
MetaLaunch is a launchpad powered by Asva Labs and has its headquarters at Bengaluru, India.
Asva Labs is an innovation lab that is building a unified infrastructure to catalyze the metaverse economy. The suite of MetaFi applications from Asva Labs maximizes the productivity of virtual assets.
MetaLaunch, the premier application from Asva Labs, is the first-ever multi-chain metaverse launchpad and accelerator. It focuses beyond fundraising to offer strategic growth frameworks and fuel virtual world and gaming economies. Asvaverse also features MetaFi DeFi use cases, a virtual marketplace, and play-to-earn guild integrations. It fosters metaverse interoperability by deploying applications on multiple blockchains.
How It Works
The MetaLaunch platform provides holders with a fair allocation structure and allows everyone to have a fair opportunity to participate in upcoming IDOs by staking $ASVA tokens and earning APY benefits. MetaLaunch's tier system makes it easy for investors to join the ecosystem.
Holders who wish to participate need to hold their $ASVA Tokens to participate in any IDO hosted on the launchpad. The users will be classified into tiers based on the number of ASVA tokens they hold, which will guarantee allocations among the participants.
How is Metalaunch relevant to the metaverse
The metaverse industry is on an unprecedented track of growth. With the blockchain, crypto, NFT, and GameFi industries coming to the mainstream, it is touted as the future of the internet. Metaverse will be the next big thing in social technology. However, the involvement of centralized tech giants in the metaverse is as concerning as it is exciting. Metalaunch aims to change this. By bringing retail crypto investors to the picture, Metalaunch nurtures the decentralized growth of the industry.
Metalaunch is a multi-chain launchpad. It will support projects built on different blockchain ecosystems ranging from BSC, Polygon& Ethereum and more. We would not let the lack of interoperability stand in the way of the metaverse revolution.
The IDOs and IGOs on Metalaunch will come in two flavours — public sales and community sales. Other highlights of the platform are diligent listing, rug proof mechanisms, fair token allocation, and instant withdrawal. Meta Launch will be a safe and secure platform where projects and retail investors can contribute to mutual growth.
About MetaLaunch
MetaLaunch is the world's first multichain metaverse launchpad and incubator, powered by Asva Labs. It provides strategic fundraising and growth frameworks to help fuel the economics of virtual worlds and gaming. In addition to MetaFi DeFi use cases, a metaverse marketplace, and play-to-earn guild integrations.
About Caduceus
Caduceus evolves the open source software paradigm by implementing blockchain alongside its rich library of components — this facilitates the building of highly performant Metaverse infrastructure that is trustworthy, efficient, secure and dependable.
It focuses on resolving the demands of blockchain implementation differentiations for users efficiently and accurately by building a new type of infrastructure with high performance, high credibility, and high security.