tDrive Builds on Telos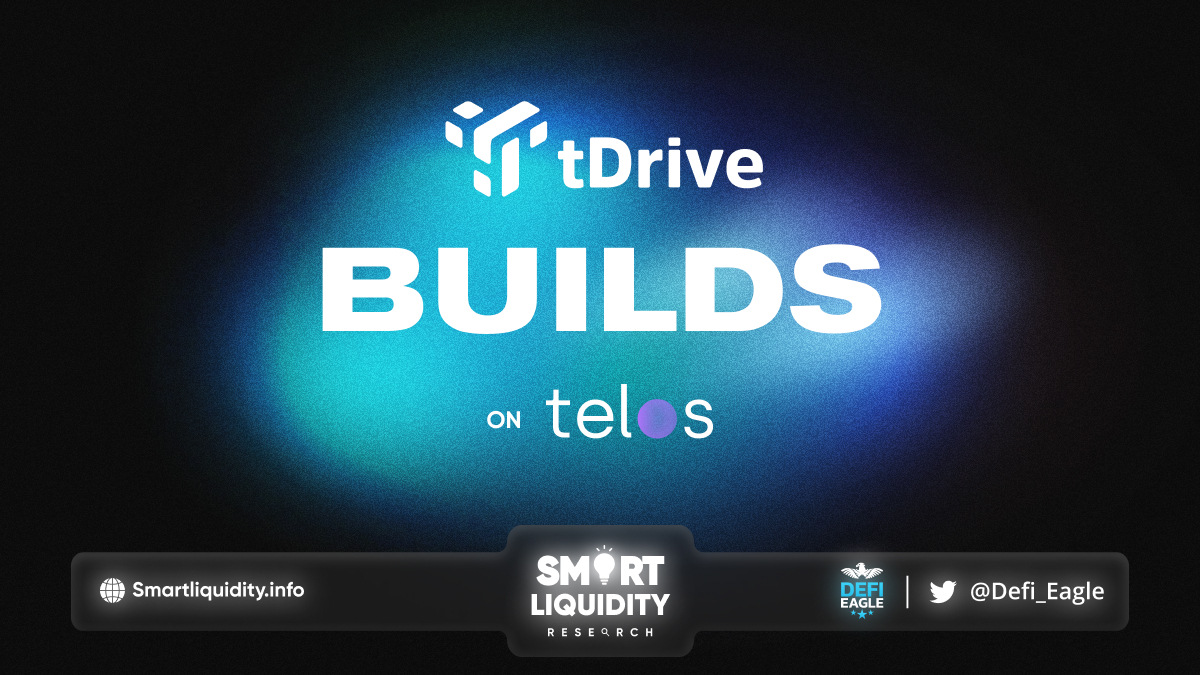 tDrive builds on Telos, the most powerful and scalable Ethereum Smart Contract platform built to power Web 3.0.
#OwnYourData
tDrive enables cloud storage users to take back control of their files from big data companies with encrypted, zero-trust decentralized storage — while simultaneously earning tDrive crypto rewards. It simplifies the process of storing data with a user-friendly platform that doesn't require a Ph.D. in blockchain to navigate and a flat monthly fee that lets users access and store their data whenever they choose.
After a brief conversation with the tDrive team, it was clear that tDrive Builds on Telos & their passion for building the Web3 ecosystem mirrored that of Telos, making them a perfect fit for network.
How Does Your Project Benefit The Telos Community?
The Telos Community knows the value of Web3 and the security advantages of distributed cloud solutions. Now those users will have a decentralized file storage solution built on the Telos blockchain that they already trust that leverages the speed and low cost that only Telos offers.
About tDrive
tDrive is built on the Telos Blockchain and allows you to earn crypto for simply storing your data. They are a decentralized storage app where you Own Your Data!
About Telos
The Telos EVM is the most powerful and scalable Ethereum Smart Contract platform built to power Web 3.0. Telos features a robust, third-generation, ESG compliant evolutionary blockchain governance system. Also, including smart contracts, advanced voting features, and flexible and user-friendly fee models. In addition, Telos supports the blockchain ecosystem by serving as an incubator and accelerator for decentralized applications through development grants.
SOURCE: 
https://medium.com/telos-foundation/tdrive-builds-on-telos-63869e7e7d93