LonelyPop Integrates Chainlink VRF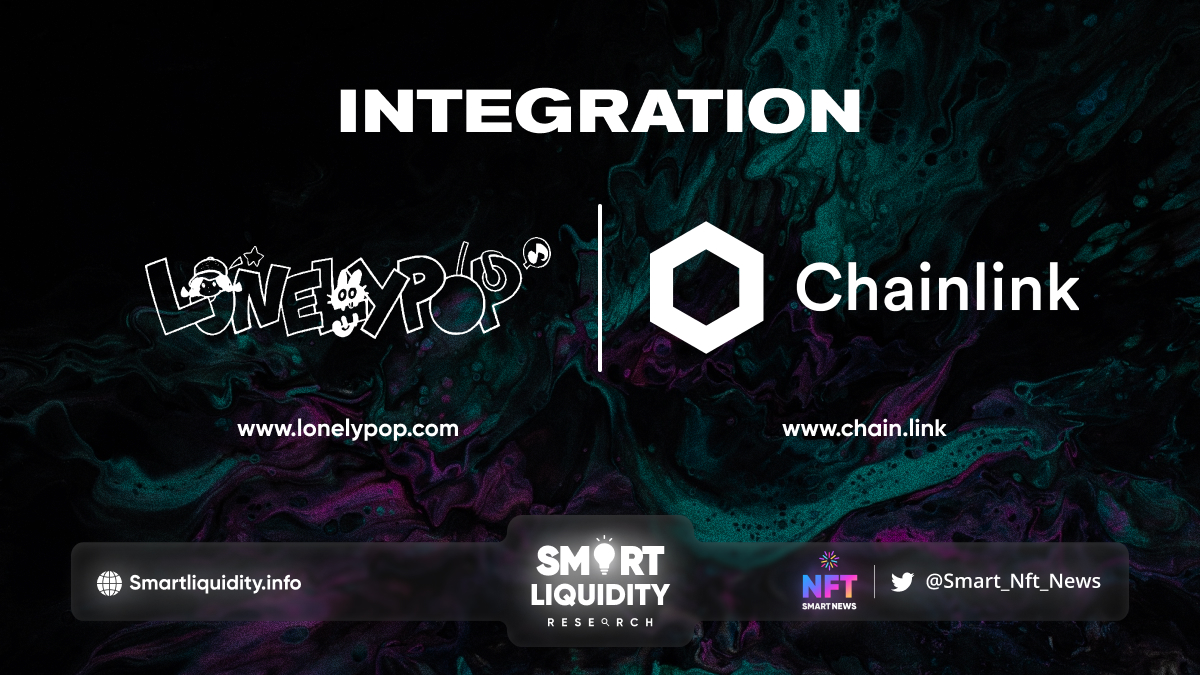 LonelyPop integrates Chainlink VRF to help ensure a fair and verifiably random NFT reveal for all LonelyPop NFT minters, regardless of whether they participate in the public, private, or Dutch Auction sale. LonelyPop NFT mint set to launch on June 14.
LonelyPop was created with the intention of raising awareness of the importance of mental health and specifically the challenges of loneliness. By holding a LonelyPop NFT, you become a member of the LonelyPop family, community, and ecosystem. This means creating safe spaces where members of the LonelyPop family can chat, share ideas, and begin building meaningful long-term relationships. LonelyPop NFTs provide a common ground and support people in making lifelong connections.
hainlink VRF works by combining block data that is still unknown when the request is made with the oracle node's pre-committed private key to generate both a random number and a cryptographic proof. The LonelyPop NFT smart contract will only accept the random number input if it has a valid cryptographic proof, and the cryptographic proof can only be generated if the VRF process is tamper-proof. This provides our users with automated and verifiable assurances directly on-chain that the shuffling of NFT images using Chainlink VRF is undeniably random, fair, and was not tampered with by the oracle, outside entities, or the LonelyPop or 0xStudio team.
About Chainlink
Chainlink is the industry standard for building, accessing, and selling oracle services needed to power hybrid smart contracts on any blockchain. Chainlink oracle networks provide smart contracts with a way to reliably connect to any external API and leverage secure off-chain computations for enabling feature-rich applications. Chainlink currently secures tens of billions of dollars across DeFi, insurance, gaming, and other major industries, and offers global enterprises and leading data providers a universal gateway to all blockchains.
About LonelyPop
LonelyPop is an NFT collection and community centered around the artistic expression of loneliness, and the idea that we can all be #lonelytogether. LonelyPop is the flagship project of Noinah and 0xStudio. It is the culmination of Noinah's struggles with loneliness, strengths & weaknesses, and passion for art all brought into one collective work of art. This is combined with 0xStudio's passion for empowering artists, building developmental structure, core values, and vision. LonelyPop was created with the intention of emphasizing the importance of mental health and specifically the challenges of loneliness.
➡️Source:
https://medium.com/@lonelypop/lonelypop-integrates-chainlink-vrf-to-help-shuffle-nft-images-and-power-fair-reveal-fe32dde2f73d