MotsGame Launchpad Partnership with Starlaunch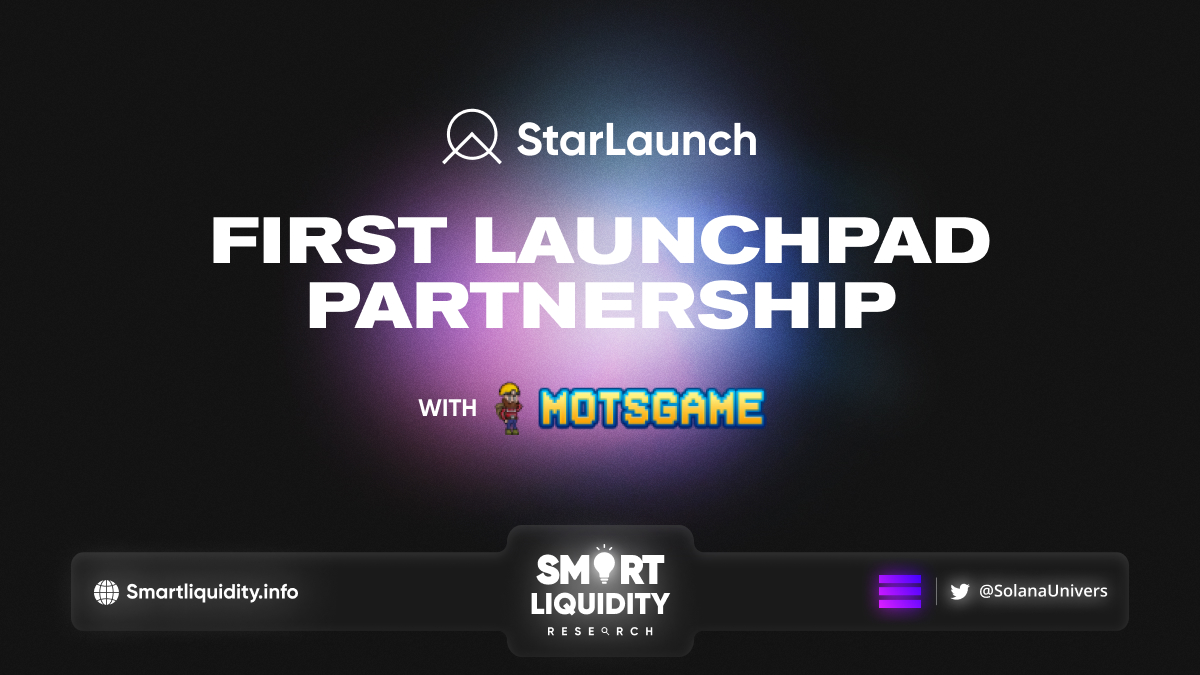 MotsGame is a play-to-earn, and NFT mining game developed on the Solana network announced its first launchpad partnership with StarLaunch, the First Insured Launchpad for Solana.
IDO Details
MotsGame first launchpad partnership with StarLaunch is an agreement for an IDO to be held on the 24th of June.
To begin with, MOTS Game is a P2E and NFT mining game. The game is free to play with simple gameplay, allowing users to enjoy the game and earn tokens in their free time.
Raise amount: $250,000 USDC
Public Sale price: $0.014
Vesting: 30% unlocked shortly after the sale, 5 Month linear vesting (weekly)
Burn window: June 20th, 4:00 PM UTC — June 22nd, 4:00 PM UTC
Allowlist sale: June 23th, 4:00 PM UTC — June 24th, 4:00 PM UTC
FCFS sale: June 24th, 4:01 PM UTC
The token launch and release of the game are planned for the end of this month, shortly after the public sale!
MOTS Gameplay Preview
Moreover, fundamental idea is to mine straight down into different mining layers for different rewards. The deeper you dig, the more valuable the ores and gems you mine get. You will have one miner at the very beginning of the game but you can hire up to ten miners per layer from the recruitment center. Also, miners can be upgraded at the training center.
Gameplay Elements
The basics remain similar : players will be able to create their own mine and be able to mine different minerals in order to gain $MOTS. Players can also earn $MOTS by exchanging COINS — MOTS or buying them on Raydium.
MOTS Player Journey
Every player is given one miner to start with at the beginning of the game. Players can visit Barry the Recruiter for hiring more miners. While, every miner hired can work for several mining layers. Therefore, players do not need to revisit Barry the Recruiter separately for each and every mining level. Users can hire as many as ten miners and these miners can be upgraded for higher efficiency in earnings.
$MOTS Token Utility
$MOTS is used for development of in-game equipment and for mining. Also players earn $MOTS by exchanging materials and ores mined in game for it.
About MOTS
MOTS is a P2E game with a fairly straightforward approach; strategize, expand and earn more than anybody else. It was developed on the Solana network by J-Marsh and associates and playable on a web browser.
About StarLaunch
StarLaunch is a unique and dynamic incubator and launchpad, connecting promising Solana projects to early supporters and a network of key partners.
SOURCE
https://medium.com/@StarLaunch/presenting-miners-of-the-storm-5de83f1a09bf