League of Ancients Partners with UniX Gaming!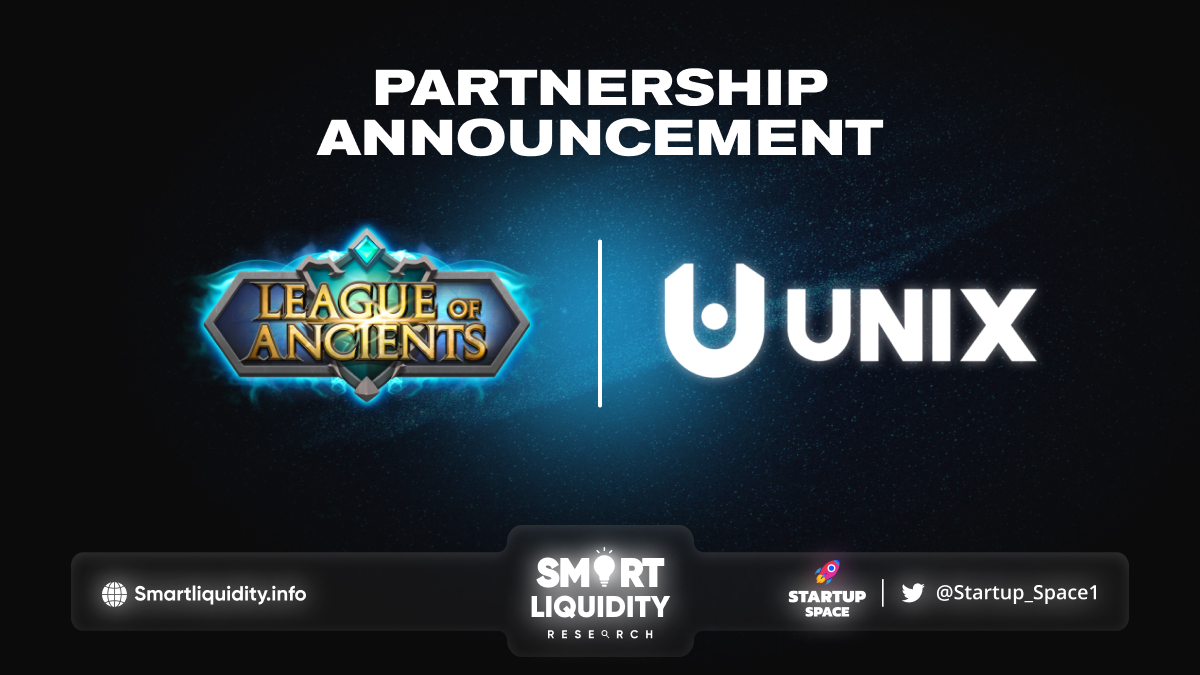 League of Ancients has reveal its first official guild partner — UniX Gaming, a DAO on the Ethereum network for play-to-earn economies.
For play-to-earn games like League of Ancients, guilds play a vital role in bridging the gap between the developers, community, and investors. Apart from that, they are also invaluable in building a healthy ecosystem that allows gaming communities to thrive.
League of Ancients is extremely eager to see where this partnership takes them, and believe that UniX Gaming will be integral to increasing awareness and adoption of League of Ancients leading up to their official game launch.
By working hand in hand with UniX Gaming, they will gain access to their existing network of noteworthy gaming creators, scholars, and loyal Web3 enthusiasts in the P2E space.
LOA foresee that their formidable database of over 200,000 active community members, 5,000 scholars, and 14.5 million viewers will lead to the exponential growth and market penetration of League of Ancients, as well as contribute greatly app downloads in the future.
To find out more about this new partnership, please head on over to the AMA session that UniX Gaming will be hosting on their YouTube channel, featuring their Strategic Partnership Lead, Boey, as the guest of honour.
Date: 16th June 2022 (Thurs)
Time: 12pm UTC
Location: UniX Gaming's YouTube channel
Mark your calendars and come prepared with your questions as Boey and the team from UniX Gaming unravel the details of their partnership live on air.
About UniX Gaming
UniX Gaming is the leading GameFi 2.0 ecosystem with a network of 200K+ active gamers and 40+ game partnerships. They're creating the ultimate support network for developers & publishers looking to kickstart their transition to Web 3.0. Welcome to the UniXverse, home to the launchpad Final Round, UniX Guild, 1MHz game-dev studio, and soon MetaMeet social app & NFT marketplace.
About League of Ancients
League of Ancients is a MOBA-Verse where reality and virtual worlds converge into one by allowing gaming communities, eSports ambassadors & players and game builders to build a virtual metaverse ecosystem.
SOURCE
https://leagueofancients.medium.com/introducing-league-of-ancients-first-official-guild-partner-unix-gaming-cf3663169566