Revolve Games Partners with LuduFi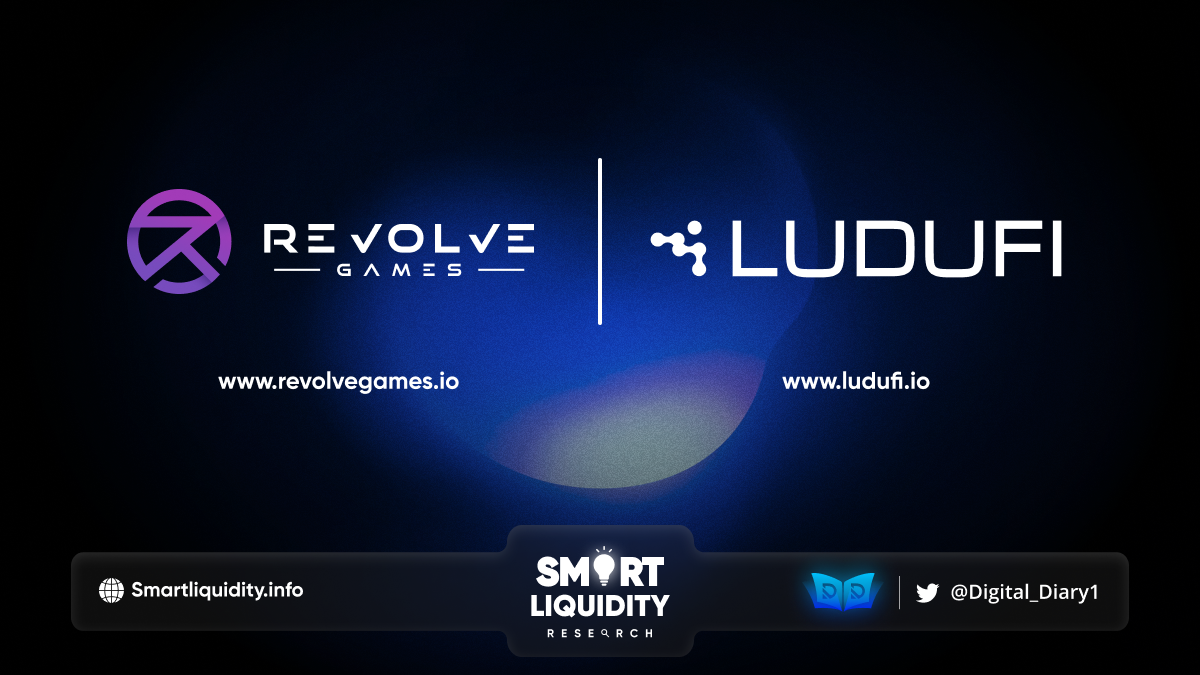 Revolve Games is thrilled to announce its partnership with LuduFi. The partnership with LuduFi will create a new window of opportunity for the crypto community to learn about and access with ease the inter-planetary sandbox we've created.
LuduFi is one of the first shared economy gaming platforms using trustless NFT that serves as the single point of entry into the Play-to-Earn gaming world. Their Gaming Arena displays a wide variety of successful P2E games, giving the option to users to contribute on a casual basis or as a LuduFi scholar.
Now, Revolve Games will be featured in LuduFI's index and get its own dedicated page in the LuduFi Arena section. They're super proud that their game is getting the recognition it deserves and attracting attention in the crypto gaming world. As more people are flocking to the Selestium Metaverse. They want to make sure everyone can get the chance to buy a piece of virtual land and call their own.
Revolve Games x LuduFi
This partnership is the latest in a series of campaigns aimed at increasing the reach of the Selestium Metaverse. They are thus ensuring that members of the LuduFi's community will get exclusive rewards and early access to the sale of Revolve land NFTs.
Buying virtual land expands the realms of what is possible inside the Selestium Metaverse. You can grow crops, mine, build, rent, sell or use it to build your presence in the open world. As you accumulate more digital assets inside the game, it will become easier to create, share, experience, and monetize resources and NFTs for RPG tokens.
They also view their partnership with LuduFi as the next step towards creating more earning possibilities for Revolve users. LuduFi's lending protocol allows asset holders from supported games to lease out idle NFTs to players for a share of their earnings. So just imagine what you can do with the land you own in the Selestium Metaverse!
They are confident that by partnering with LuduFi that will be able to advance its users' P2R experience. Their RPG-pegged NFTs coupled with their secure P2P sharing model. Powered by Smart Contracts can do wonders for the future of P2E gaming.
About Revolve Games
Revolve Games is redefining GameFi, with a play-to-earn blockchain gaming ecosystem where users earn staking rewards according to their in game performance.
About LuduFi
LuduFi is a a blockchain-based platform that allows the worldwide gaming community, developers. And investors to engage and interact all on the one platform. It achieves this via a user-friendly interface that will grant visitors an experience unlike any other. The LuduFi Gaming Arena offers access to a wide variety of enjoyable P2E games. Through tools and value-adding services, LuduFi creates an in-game economy that helps gaming tokens retain their value long-term. This is one of the criteria we look for when partnering up with blockchain games.
SOURCE: