SportE and BOXTradEx Collaboration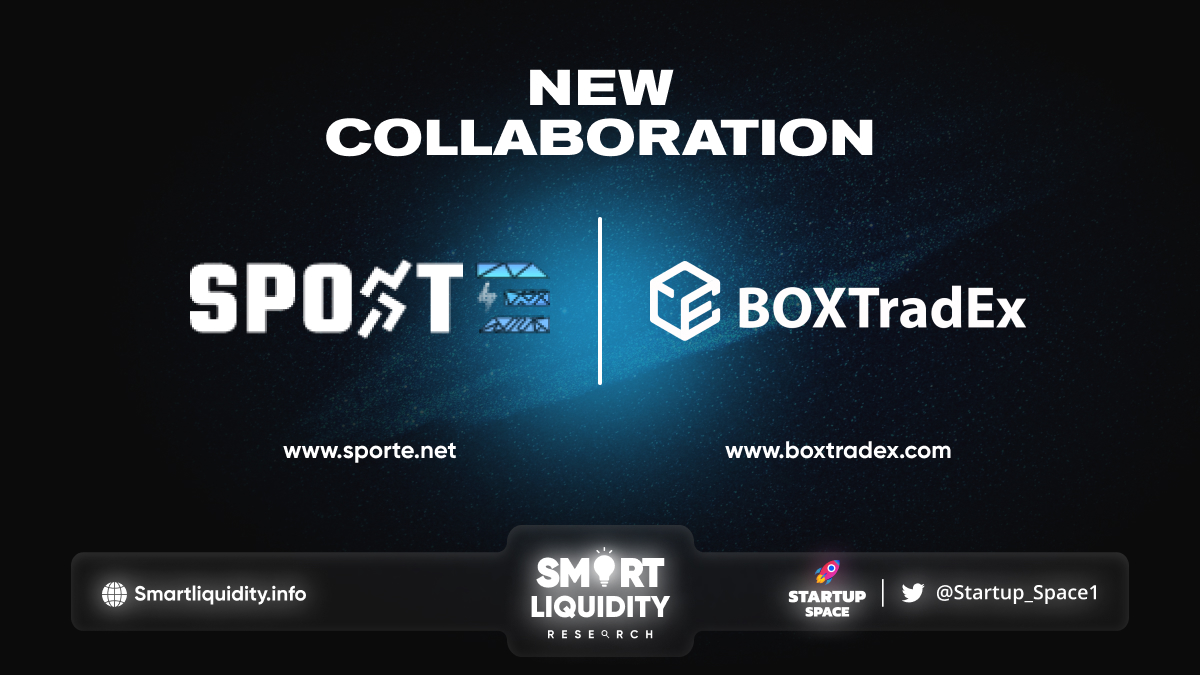 SportE is extremely delighted to announce new collaboration with BOXTradEx, The Professional, Secure and Muti-currency Trading Platform.
Introduction
BOXTradEx aim to provide a one-stop crypto platform bridging the real world to crypto wonderland, providing all of the crypto assets such as trading app, NFT marketplace, crypto wallet, and NFT game guilds platform.
They aim to build a crypto-platform not just with a forward-looking concept to provide entry-level products and services for everyone, but also firstly crypto-exchange and NFT marketplace with security and legal compliance. BOXTradEx aims to build a new world with the concept of metaverse with more diverse applications and novel user experiences.
Why BOXTradEx
BOXTradEx is a mobile-based all-in-one crypto platform that provides crypto trading and NFT solutions to both B2C and B2B customers.
They provide one-stop GameFi services, including an NFT trading platform, NFT API service, crypto trading platform, and fiat currency in and out channels, replacing the traditional game points system.
BOXT Token ($BOXT)
BOXTradEx will launch its token "BOXT ($BOXT)", our platform token or crypto believer, and our solution platform. BOXT will serve as a platform token to foster applications and ecosystem growing economically, and create more benefits back for BOXTradEx lovers. Generally, BOXT enables several use cases:
Transaction fees discount
Staking for the privilege, event, and NFT launchpad
HODL for benefits booster especially on the GameFi ecosystem incentive
BOXT Utility and Benefits
Digital asset/crypto investors should have the freedom to choose a platform that suits their needs.
As they grow their NFT ecosystem with new products and services, BOXT will provide numerous benefits to its holders and continually enhance its utility including:
Staking rewards on BOXT deposits on their exchange
The BOXT Token can be utilized to reduce exchange trading fees Early access to new products as well as priority access to participation in IGOS (initial game offerings) and NFT launches
Token Allocation Plan
BOXT will be ERC20 standard with a maximum supply of 500 million tokens, minted once upon inception and vested over a period of up to four years.
The token will be spent to reward their users and grow the BOXT ecosystem with new partners and products:
Max supply: 500,000,000 $BOXT
10% Airdrop launch
15% Employee & Advisory incentives
15% Product & Liquidity & Market sales
50% Ecosystem growth
10% Long-term reserve
About BOXTradEx
BOXTradEx aims to build a crypto-platform with forward-looking concept firstly based on security and legal compliance.
About SportE
SportE is a new type of sport, partially owned and operator by its sporter. Earn SPE token by sporting and use them to decide the future.