CUBE Integration with Binance Connect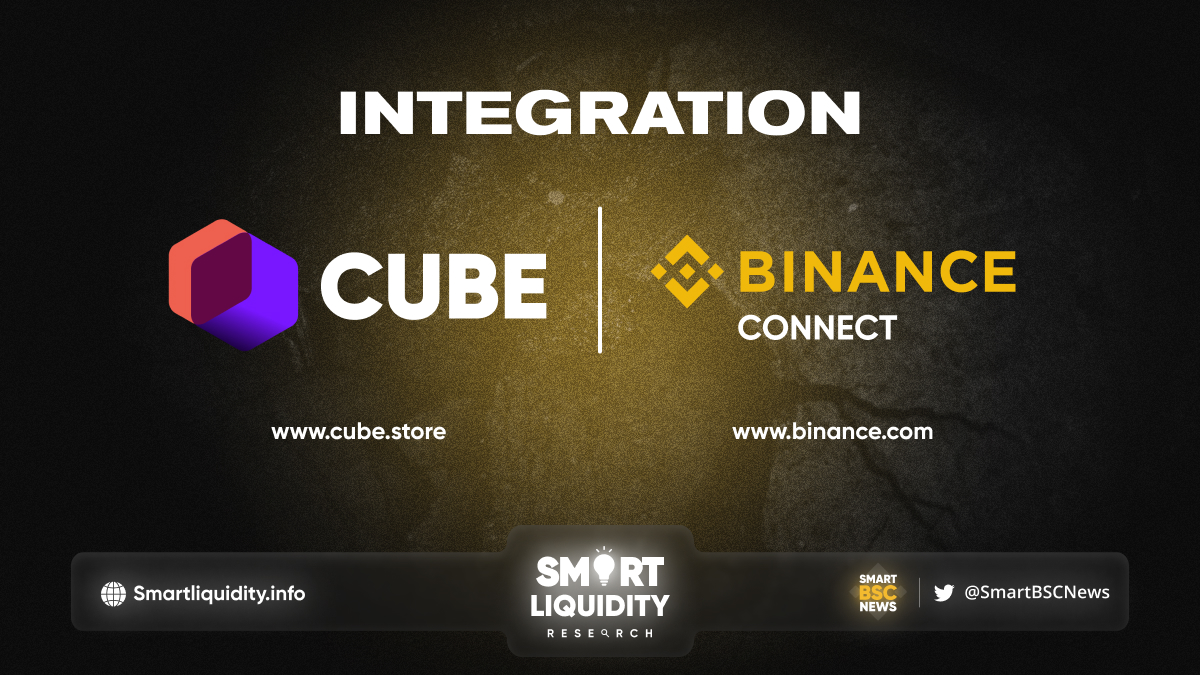 CUBE Integration with Binance Connect — a cryptocurrency payment provider powered by Binance to the CUBE ecosystem.
Binance Connect is a payment provider for blockchain services and currently supports major U.S financial service companies such as VISA and MasterCard. Its new features that allow direct transfer from fiat to cryptocurrency support more than 50 digital assets and all major payment methods. And now announcing CUBE Integration to Binance Connect.
Furthermore, as the cryptocurrency and Web 3.0 ecosystem expand, integration with the traditional financial industry is becoming more important. With its strong and stable background, Binance Connect is a trustworthy gateway between the existing and the decentralized systems.
Binance Connect integration will bring multiple benefits to the ecosystem and CUBE users. Especially with P2P trading, both sellers and buyers will reap the benefits. Every seller will be able to receive payments in a quick and hassle-free manner, while every buyer will be paying less gas fees.
What does CUBE Ecosystem Offers?
CUBE Platform – CUBE Launcher, which has the core value of connecting users and connecting values, can access various contents within the ecosystem, regardless of
environment restrictions.
PC Launcher & Mobile App – The CUBE platform can be freely accessed on mobile and PC without any restrictions in terms of device. The platform supports cross-device linkage, providing user convenience and scalability, and is possible to manage distributed history and assets in an integrated manner with a single CUBE account.
Digital Asset Wallet – CUBE Wallet, which enables assets to be encrypted, stored, and transferred, has a quick and simple subscription and management system.
NFT Store – The CUBE platform provides an open store where users can purchase NFT
assets.
NFT Marketplace 
E-Commerce – By introducing blockchain to E-Commerce, users can purchase real products with their tokens.
Token Financial Services
Token Exchange
­
About CUBE
CUBE enables creation, consumption, and connection of content, without
boundaries in time and space.
With the CUBE platform, users can enjoy comprehensive access to various
entertainment contents at once, which are currently scattered across different
platforms and devices. Moreover, with a quick and simple registration, users can access
world-class games, broadcasting, webtoon, web novels, dramas, movies, and
social functions all within a single platform. For example, users may play games,
while broadcasting the play, taking part in voice chat, and earning rewards
through these activities all at the same time, realizing the innovation Web3 was
built for.
­
SOURCE
https://medium.com/itam/cube-x-binance-connect-integration-cd28e306e5fe