BitCraft Raised $22M Series A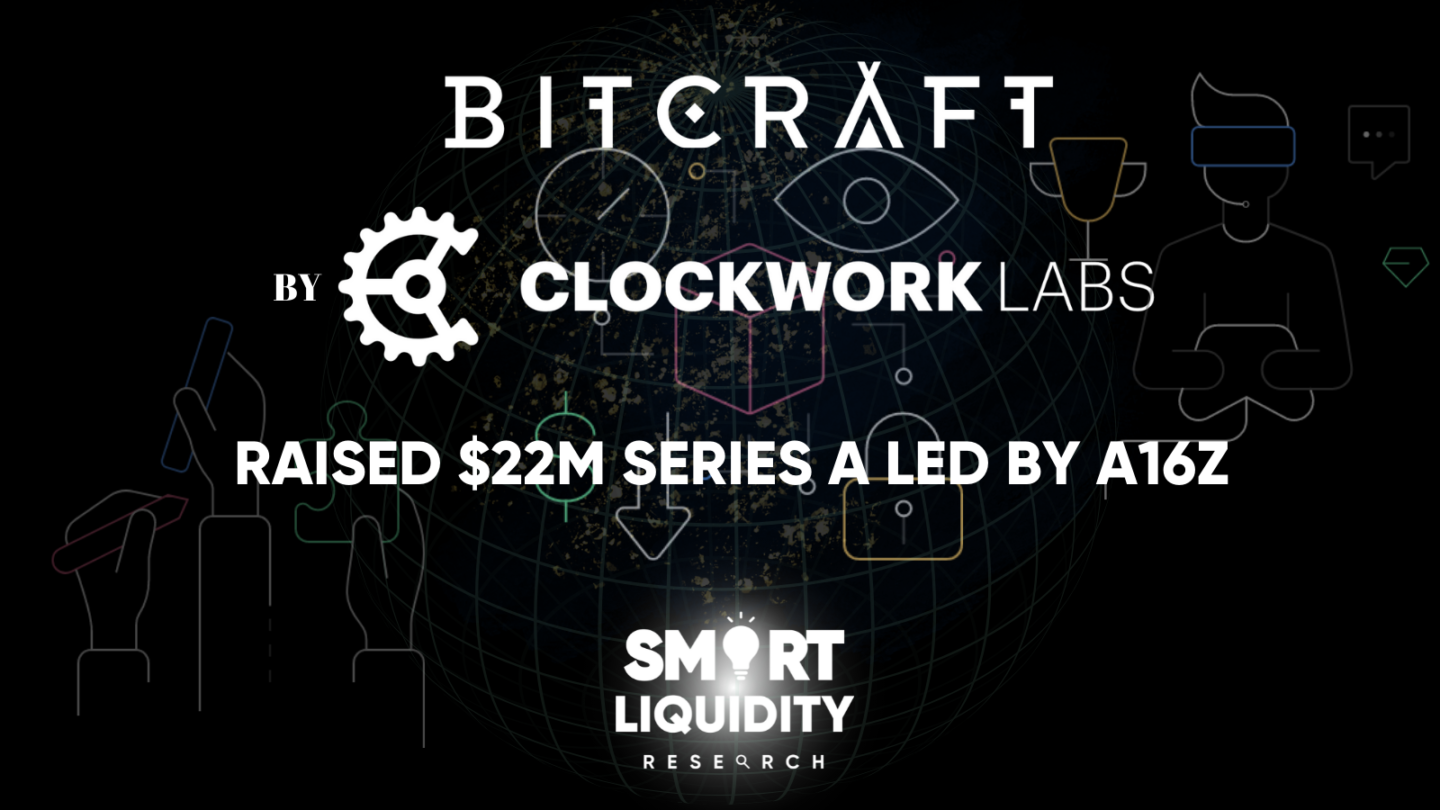 BitCraft developer Clockwork Labs, creating virtual worlds through precision engineering, has raised $22M Series A led by a16z.
Raised Capital
Clockwork Labs, the video game developer behind the upcoming community sandbox MMORPG BitCraft, has raised $22M Series A.
Fully remote game developer Clockwork Labs announced they closed $22M in Series A funding led by Andreessen Horowitz to develop further their community sandbox MMORPG, BitCraft, alongside a new unannounced database technology that powers the game.
Furthermore, David Baszucki, Roblox founder and CEO, also participated in the round as a private investor. A16z and Baszucki join an existing list of investors and games industry legends and leaders, including Supercell, CCP Games CEO Hilmar Petursson, and Unity co-founder David Helgason. Clockwork Labs credits Skycatcher, a game-focused investment fund based in Texas, with providing the first significant funding helping to jumpstart the project.
The company's first game project, BitCraft, has received broad positive reception since it was announced in September last year.
Management Quotes
"The additional capital raised will enable us to scale the team considerably and we are now even better equip to face all challenges attached to creating a game world as ambitious as BitCraft's," Alessandro Asoni, co-founder of Clockwork Labs said. "Besides the obvious benefits of additional funding, we are especially happy that many accomplished industry innovators share our confidence in the BitCraft project."
However, Clockwork Labs primarily aims to attract engineering and game programming talent while expanding the team in other areas. The company was found by engineers with strong computer science backgrounds. Actively recruiting compiler, database, and distributed systems engineers. While, they seek to make the foundational technology that makes BitCraft possible available to other developers as a standalone product.
"We're very proud that we already began our Pre-Alpha testing in 2021, and so far, it's looking like we're on course to move into Alpha testing in 2022," said Tyler Cloutier, co-founder of Clockwork Labs. "We're also proud of our small but dedicated team already accomplished. I can't wait to see what's possible with a larger team."
About Clockwork Labs
Clockwork Labs is a fully-remote, privately-owned video games developer founded in San Francisco, California. The company founded in 2019 to apply its founders' unique engineering backgrounds in distributed systems to video games. Moreover, The concept for its first project BitCraft has attracted investors and industry veterans. The company is currently growing.
About BitCraft
BitCraft is an MMO community sandbox game in an enormous, fully editable, procedurally generated landscape, all hosted in a single unsharded world, providing players with an unparalleled level of creativity and depth in an MMORPG universe.
SOURCE
https://clockwork-labs.medium.com/press-release-june-16-2022-aa54b5fd0fa2