LasMeta Partners with Apexaverse!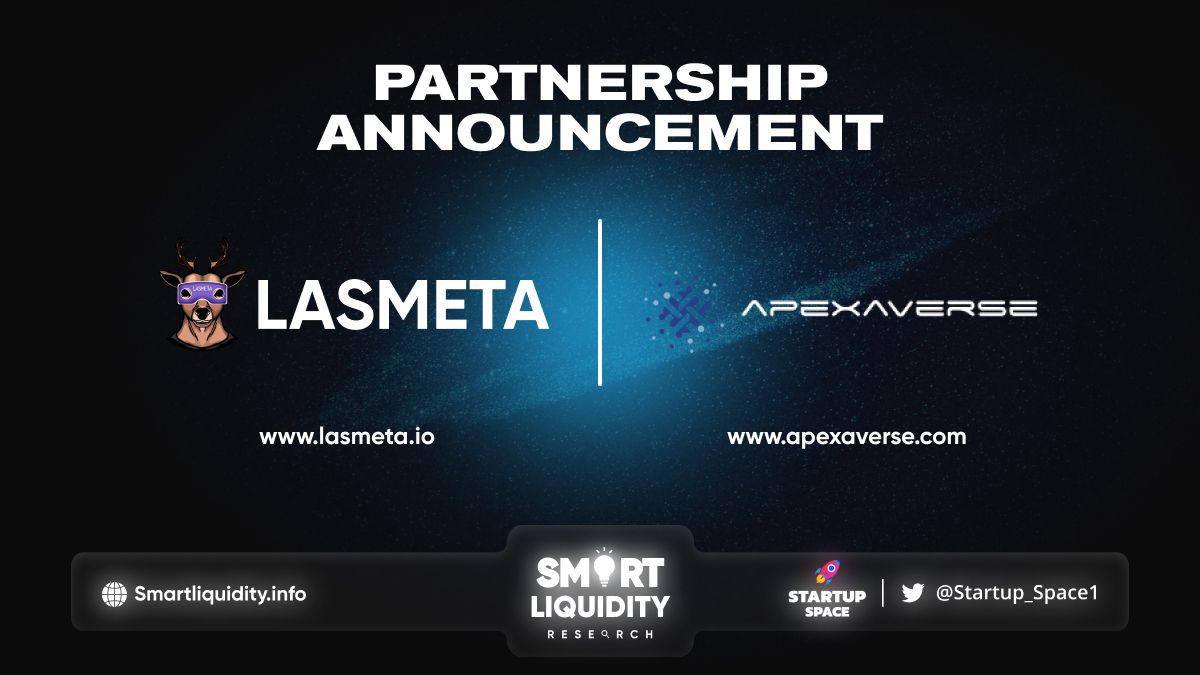 LasMeta is very happy to present its new community and game partner Apexaverse, a decentralized P2E game built on the Cardano Blockchain.
What will this partnership add to LasMeta?

LasMeta goal is to create the largest poker community in the world and to include quality projects as contributors to their magnificent play-to-earn poker game platform, which we have built on the basis of VR technology.
This means that LasMeta will enable different races to come together on a common game platform and participate in the games at the same tables simultaneously.
In this way, LasMeta will always increase the awareness, popularity and brand value of LasMeta, express themselves more easily in different channels and be accessible to everyone.
LasMeta will ensure synergy by conducting joint collabs with their strategic partners.
What will this partnership add to their partners?
LasMeta will not be selfish, they will be sharing.
Instead of Win-Win, they will bring the Share-Share principle to this ecosystem.
About Apexaverse
Apexaverse sits at the intersection of the Metaverse, web 3.0, and NFTs, creating a diverse and dynamic ecosystem that is always interactive and interacting, allowing players to explore, combat, cooperate and build their skills. While profiting from it.
About LasMeta
LasMeta is a play-to-earn metaverse poker game platform built with blockchain and VR technology.
Participation in the platform is completely free and players cannot trade with FIAT currency or tokens. Earnings of users are paid with $LASGEM and can be converted to $LASM and transferred to wallets.
SOURCE
https://lasmetaio.medium.com/lasmeta-collabrates-with-apexaverse-e6caa1c08169