PsyDO Introduces PsyFinance V2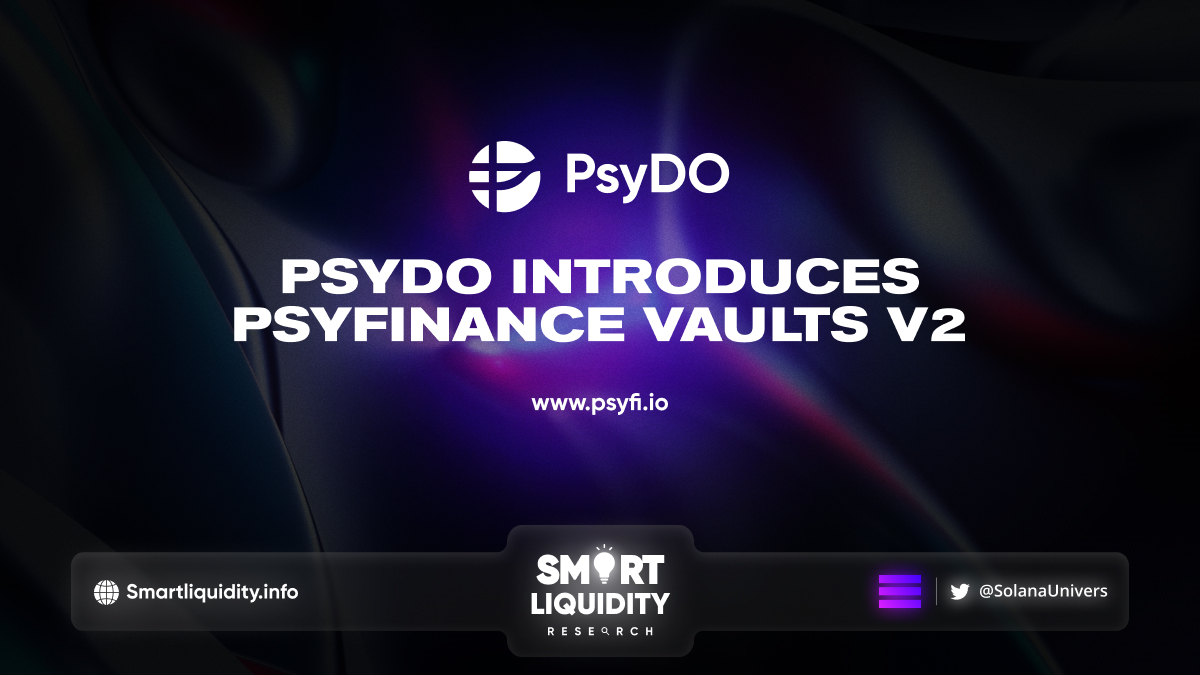 PsyDO, developing a decentralized ecosystem of financial products introduces a new and improved version of PsyFinance Vaults V2.
PsyDO Introduces PsyFinance V2 which made a ton of improvements to the protocol as well as gave the user interface a much-needed overhaul. Let's take a deeper look into what PsyFinance v2 brings to the community!
Protocol Improvements
The major upgrade in PsyFinance v2 is their transition from American style options to European style options. This transition will dramatically improve capital efficiency which in turn will lead to an increase in premiums earned for our users!
Another major improvement comes in the form of their new Vault auction process. Previously, only whitelisted market makers could participate in the PsyFinance auctions, but not anymore! Auctions are now held on the PsyOptions x Serum order book so anyone can bid on the weekly options alongside market makers. Having a more competitive bidding process will improve option pricing which in turn will lead to increased premiums earned for our users.
Their Vault auctions take place every Friday at 09:00 UTC.
Additionally, they have also improved the Vault auction process itself by introducing USDC bidding! Previously, you had to hold the token of which Vault you were bidding on to participate in auctions. (Example: Bids on the SRM Covered Call Vault were placed in SRM.) Now users looking to bid on one auction or multiple auctions only need to hold one asset, not a handful.
PsyDO Focus on improving the user experience.
With PsyFinance v1, users had to do the following:
Initialize a receipt
Deposit/withdraw the receipt and
Exchange the receipt next epoch
In v2, Steps 1 and 2 will be execute in a single transaction, and Step 3 will be  automatically via the program saving users time and money! Additionally, PsyFinance v2 supports cancellation of pending withdrawals and deposits, a feature that was highly request by their users.
PsyFinance v2 has also introduced a fee structure into the Vaults. There will now be a 10% performance fee and a 0.1% withdrawal fee on all v2 Vaults. These fees will help sustain the continuous development of the protocol, and future products we release.
UI Improvements
The PsyFinance UI has gotten a major overhaul.
A Landing Page
A TVL and Premiums Earned trackers
A Risk Assessment Page
On site user support
About PsyOptions
PsyOptions aims to bring a TradFi feel to DeFi by building a decentralized, permissionless, and community-owned financial services platform.
About PsyFinance
‌PsyFinance, a suite of option strategy vaults aimed at generating sustainable yield for single token assets for users. The goal is to create the best non-inflationary yields on the Solana Ecosystem.
SOURCE
https://mirror.xyz/0x1254ac8EB55678cFbcb4047488385B9D27776Ff3/Tc5G4rQpgLXMCcDBk85VHT4s02kpgNAUIXixuqeZAJo