NHL Collaboration with Sweet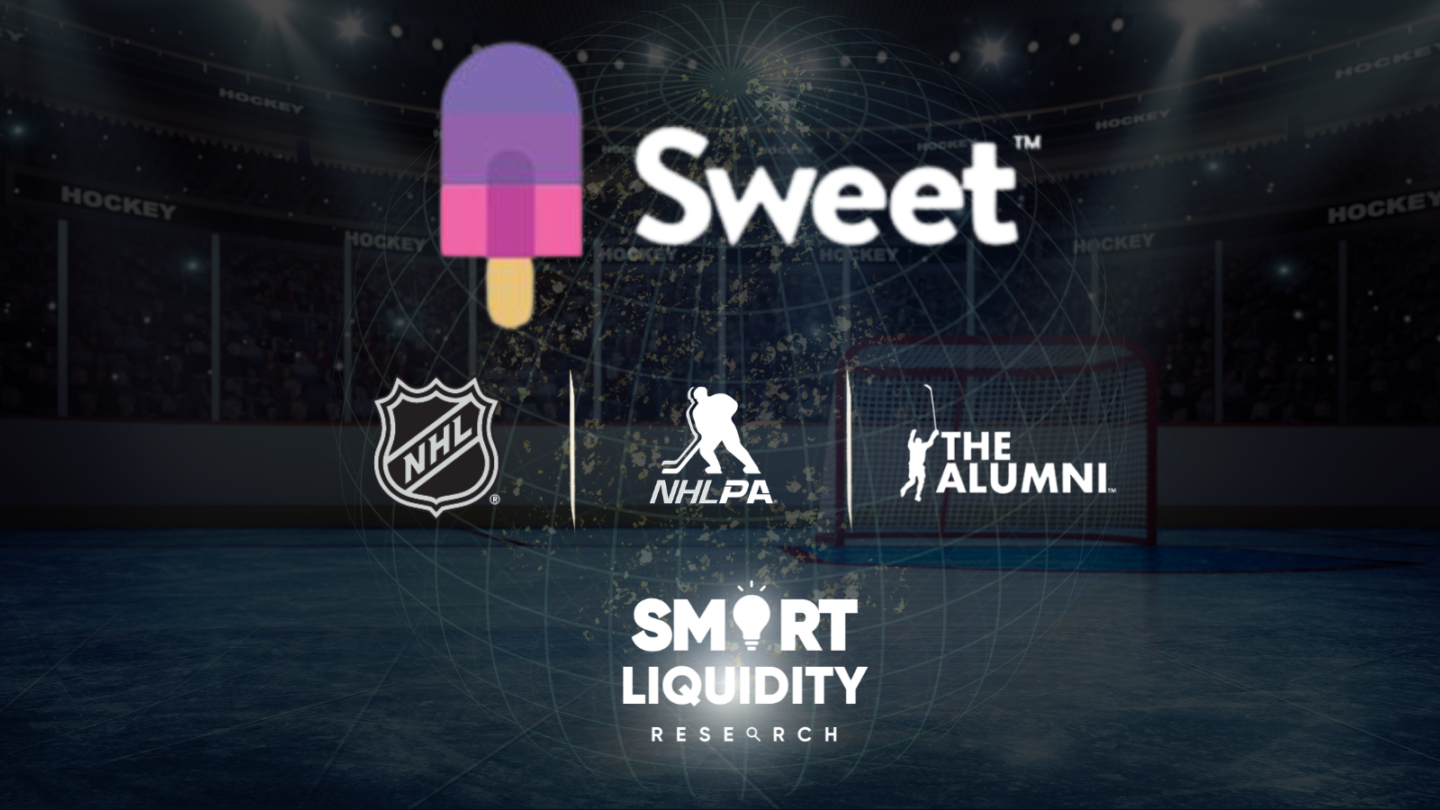 National Hockey League (NHL) will release its NFT collection in collaboration with Sweet, powering the blockchain digital collectibles NFT revolution.
Collaboration HighLights
THE NHL, NHLPA and NHL ALUMNI ASSOCIATION announced its multi-year NFT collaboration with Sweet.
The Sweet-powered official NHL marketplace will offer officially-licensed collectibles including current and historical video moments and gamification features.
The National Hockey League Players' Association (NHLPA), the National Hockey League (NHL®), the NHL Alumni Association (NHLAA) and non-fungible token (NFT) distribution platform Sweet announced a new multiyear partnership naming Sweet the Official NFT Digital Collectibles Marketplace and an Official NFT partner of the NHL, NHLPA and NHLAA.
The Sweet-operated NHL marketplace will focus on providing the entire community of NHL fans and collectors with a unique and valuable engagement experience through the opportunity to buy, sell, collect and trade never-before-offered pieces of NHL history.
Moreover, with a planned launch at the start of the 2022-23 NHL season. The stand-alone NHL platform custom-built for this program by Sweet will showcase current and historic moments as well as iconic elements of the game in the form of non-fungible tokens.
Category-exclusive Partnership
The category-exclusive partnership is the first-ever to bring the NHL, NHLPA and NHLAA together to offer NFTs in the form of current and archival video moments and collectibles from across the League featuring past and present NHL stars and top plays.
Furthermore, planned collections will be comprised of cinematic, high-definition game highlights from past and present NHL seasons. Iconic historical highlights and host of other cutting-edge features and functionality that will appeal to new and experienced NFT collectors.
Sweet's user-friendly platform will make it easy for first time fans to experience the thrill of buying, selling, collecting, and trading on the NHL marketplace. However, the marketplace will also allow fans to showcase their purchases through innovative hockey experiences.
The NHL marketplace operated by Sweet will also host quests and challenges that increase fan engagement through their collectability. Special stadium packs featuring moments from the NHL's marquee events. Including the NHL Winter Classic®, NHL Stadium Series™, and NHL Heritage Classic™, will also be made available.
About Sweet 
Sweet has pioneered Flexible NFT Distribution. It means you can share, sell, gift, auction bundle, integrate, gamify, and drop NFTs anywhere you want.
SOURCE
https://www.nhlpa.com/news/1-22334/nhl-nhlpa-and-nhl-alumni-association-announce-nft-partnership-with-sweet