dForce's Liquidity Mining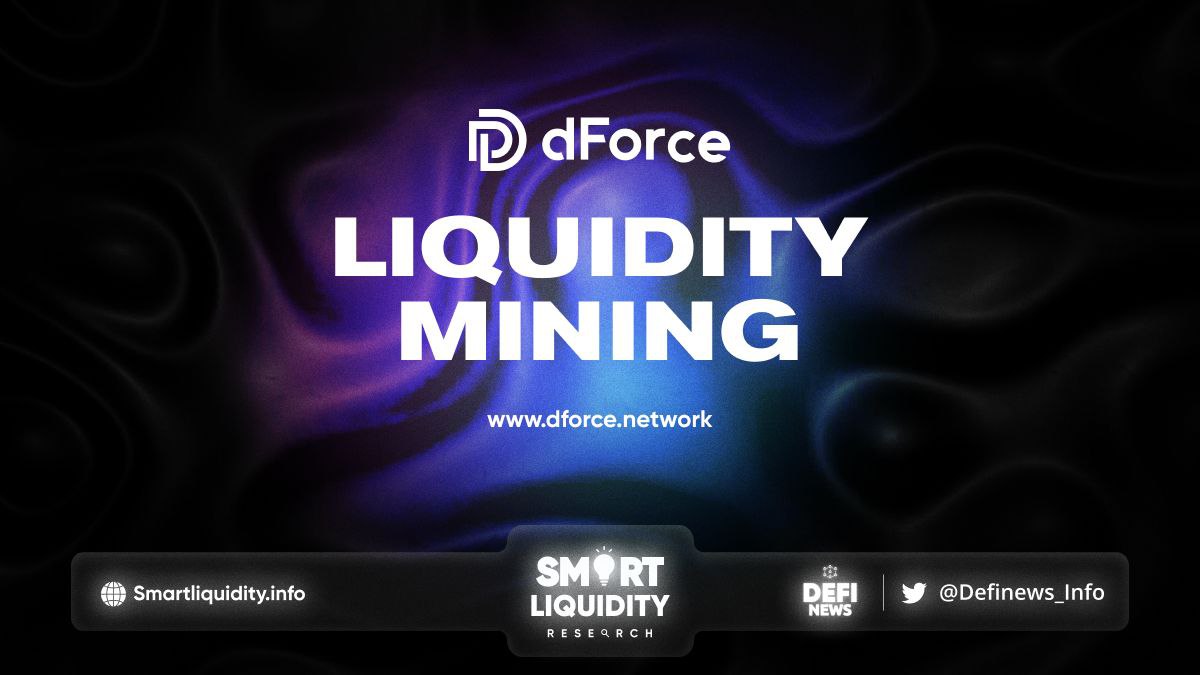 dForce's Liquidity Mining kicks off! dForce is launching liquidity mining initiatives on Polygon and Optimism at 9 pm UTC+8 on June 24, 2022. This initiative will help expand dForce's multi-chain expansions. Core developers at dForce have already deployed the launches on both protocols.
Part of the rewards from MATIC will be used to buy back DF tokens from the secondary market to be distributed as rewards.
Furthermore, 15k DF will be distributed on each Polygon and Optimism per day. Translating to a total of 30k DF rewards added to the current ongoing liquidity mining initiatives!
dForce advocates for building a complete set of DeFi protocols covering assets, lending, trading, and serving as DeFi infrastructure in Web 3. The protocol is currently deployed on Ethereum, Arbitrum, Optimism, Polygon, and Binance Smart Chain (BSC).
Moreover, the dForce Token (DF) is the governance token across the network. It also gives DF holders complete control over decisions concerning dForce protocols. It includes onboarding of new assets and collaterals, changes to risk parameters, as well as fee accrual, interest alignments, etc.
Prior to the launch of DF Staking, only native DF tokens were used to facilitate governance votes via Snapshot. 
DF – native DF token

iDF – deposit certificate for DF supplying to

dForce Lending

sDF – staking certificate for participating in

Free Staking

veDF – staking representation for DF participated in

Lock-up Staking
DF stakers can unstake at any time. However, the Free Staking will feature a lower yield and fewer voting rights than Lock-up Staking.
Furthermore, participants in Free Staking will receive an sDF token. It is a standard ERC20 token. It is also supported by and composed of other DeFi protocols. For example, lending protocols can support sDF as collateral so that sDF holders can earn lending interest on top of staking yield for enhanced capital efficiency.
ABOUT dForce Network
dForce is a complete set of DeFi protocols. It covers assets, lending, and trading, serving as DeFi infrastructure in Web3.
RESOURCES
Medium