Liquidifty x PalmNFT Studio Strategic Partnership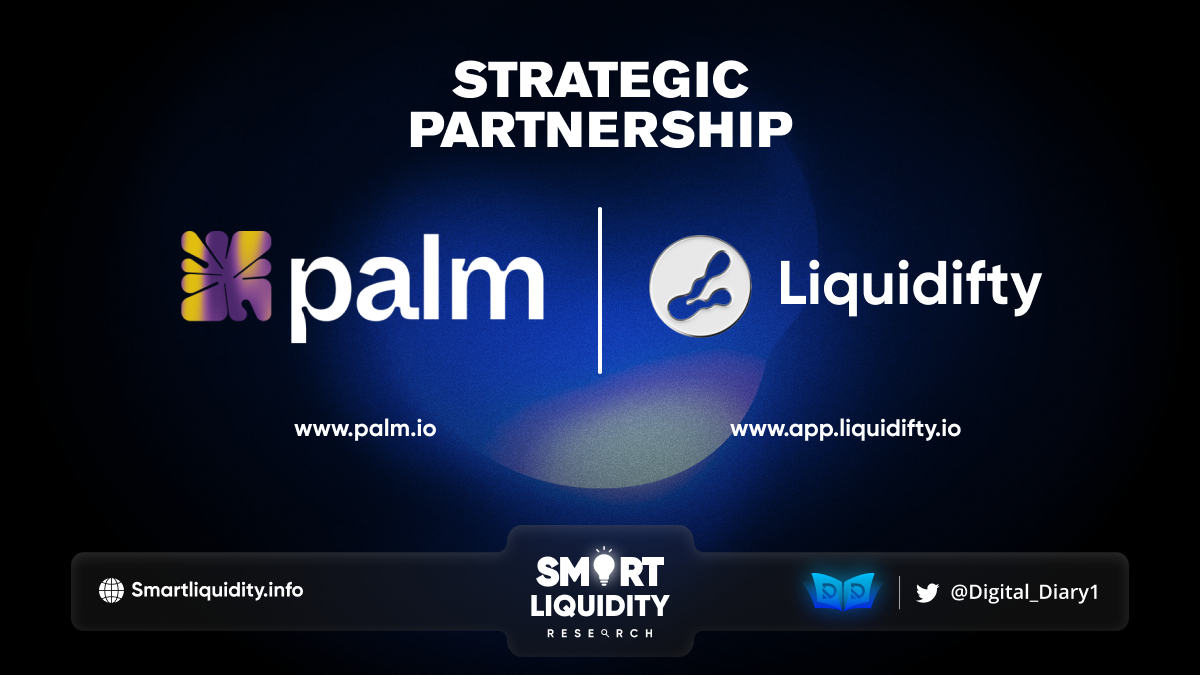 Liquidifty is excited to announce their upcoming collaboration with Palm NFT Studio and the Palm network integration.
With this latest partnership, Liquidifty continues to fulfill its mission to create a truly multi-chain experience for its users! They believe that the future of NFTs and crypto is cross-chain compatibility, and they will work together with Palm NFT Studio to make it true.
The Palm network is an Ethereum-compatible sidechain purpose-built to serve as the foundation of a new scalable and sustainable ecosystem for NFTs. To date, more than 2.5 million NFTs have been minted on the Palm network. There are currently over 1,000,000 wallet addresses and more than 1,900 NFT contracts on the Palm network.
About Palm NFT Studio
Palm NFT Studio is a collective of technology, entertainment, crypto art, and art industry leaders. The studio provides bespoke creative services for artists and rights holders looking to establish NFT marketplaces and next-generation work on Palm. Working together with creators and rights holders, Palm NFT Studio is developing the Palm ecosystem on Ethereum to be both scalable and sustainable.
About Liquidifty
Liquidifty is a cross-chain NFT marketplace and a launchpad with a focus on utility in projects and collectibles. They offer a wide range of events and investment tools in crypto like INO, IDO, airdrops, and others. The platform has a simple interface that allows users to easily trade NFTs or create an NFT store in a few minutes, all while getting marketing support from their team.
SOURCE: MEDIUM