Swim Protocol, a multi-chain 

AMM

for native assets designed to make bridging easy, announced its strategic partnership with Ratio Finance, a Solana-native DeFi application for collateralized debt positions. 
Partnership Highlights
In this strategic partnership of Swim with Ratio, they will be rolling out various initiatives aimed at increasing the utility of their stablecoin LP!
Thus, includes onboarding $swimUSD as one of the first multichain stable assets to EVER be accepted on a CDP platform, thereby allowing $swimUSD holders the opportunity to mint $USDr!
Introduction to Swim
Swim is a multi-chain AMM for native assets, designed to make bridging as easy as possible. Furthermore, they eliminate the need for wrapped assets. By allowing users to swap from a native asset on one chain to a native asset on any other supported chain.
Hence, Swim's solution reduces the barriers faced by users when performing cross-chain transactions, enabling true interoperability between various blockchain networks.
Learn About 

Ratio Finance
Ratio Finance is a Collateralized Debt Position platform that allows investors to extend the capabilities of their liquidity provisioning efforts by locking their assets into safe & secure vaults, minting $USDr!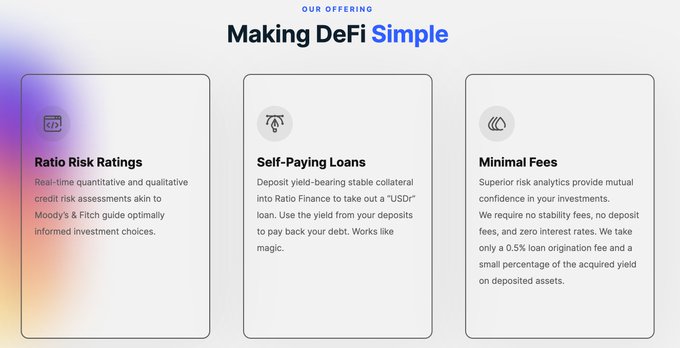 Indeed, Ratio's Risk Rating Algorithms help you get maximum leverage against your deposited collateral. Without sacrificing the yield of your deposited LP!
STEPS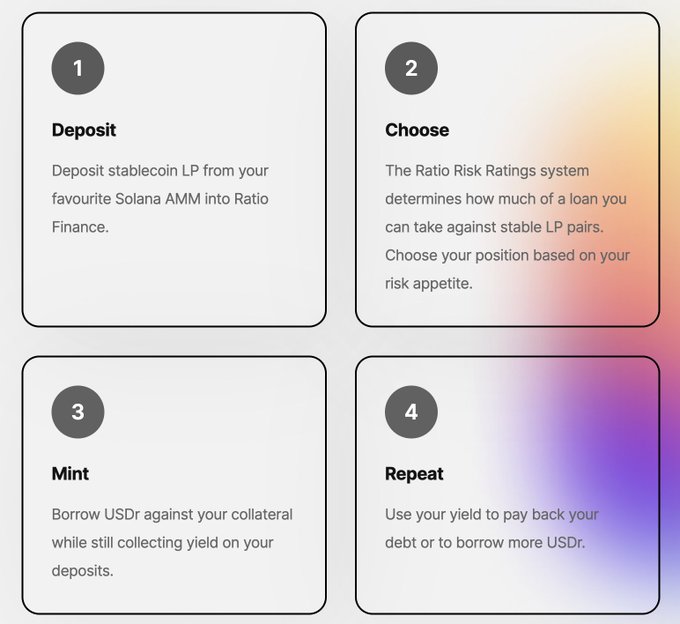 Therefore, you can learn more about $USDr and its extensive utility here:
https://medium.com/ratio-finance/introducing-usdr-7f9bbc3a5be
About Ratio Finance
Ratio Finance seeks to empower its users by allowing them to earn yield. Take out collateralized loans, and unlock the full potential of their capital all while providing a clean and easily accessible, and understandable interface. Since it is their goal to create an ecosystem on Solana. That favors users from every end of the spectrum all while driving liquidity and growth to the ecosystem as a whole.
About Swim Protocol
Swim, the Seamless Multi-Chain Liquidity Protocol! It provides a simple way to transfer tokens across chains via multi-token liquidity pools and Solana's Wormhole. In short, no more delays, centralized bridges, or wrapped assets.
SOURCE
We're thrilled to announce our strategic partnership with @RatioFinance 🔥

In collaboration with Ratio, we'll be rolling out various initiatives aimed at increasing the utility of our stablecoin LP 💪 https://t.co/rylUaN2KLa

— Swim Protocol (@SwimProtocol) June 21, 2022