xHashtag Partners with GateChain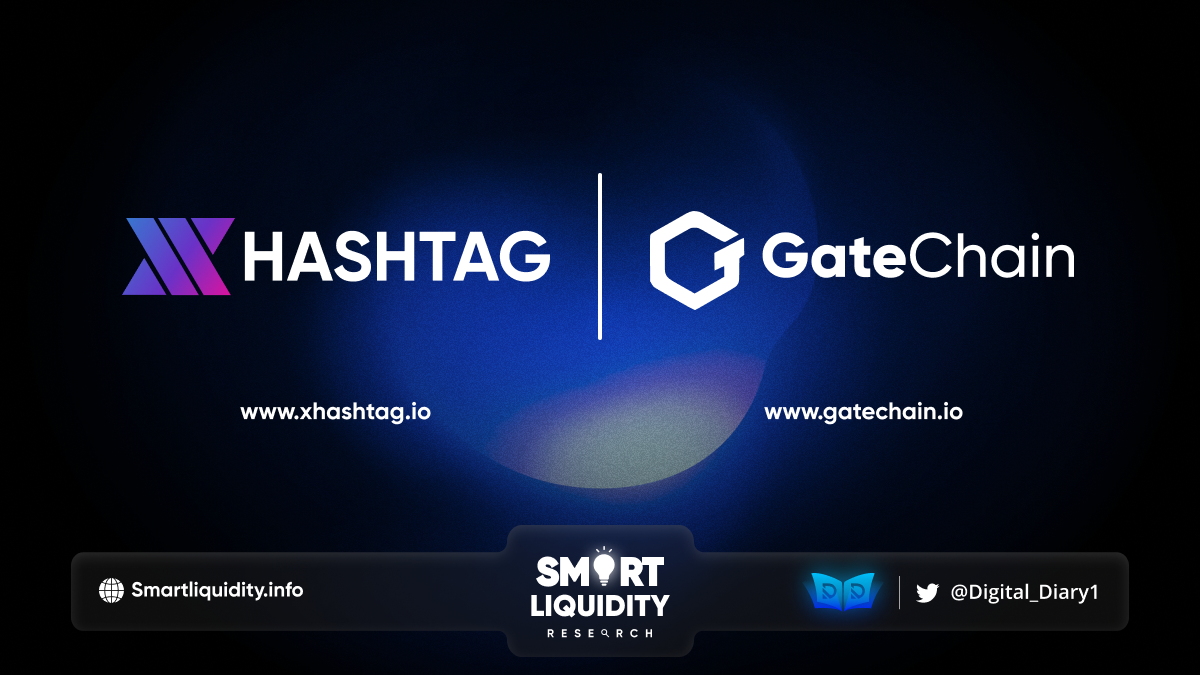 xHashtag is thrilled to share that they have received a grant from GateChain, a next-gen public blockchain that focuses on on-chain asset safety and decentralized trading of assets.
The grant will be used to introduce no-code development tools and on-chain reputation identity infrastructure on GateChain, ensuring a streamlined and secure experience for users on the GateChain ecosystem. While also helping project owners reduce costs and increase efficiencies by promoting a faster go-to-market approach. The grant will also fund marketing that will encourage users to use xHashtag dApp on GateChain.
The no-code web3 development tools slated to be deployed include Liquid Staking Vault Creator which requires no coding skills from the user's end and can be used to create a liquid staking vault for any new or existing ERC-20 token, allowing project owners to create and manage their token's microeconomy using advanced token lockup strategies.
In addition, xHashtag's on-chain reputation identity infrastructure introduces trust in a trustless environment by enabling Sybil resistance in DAO voting and allowing projects to select, vet, and allocate incentivization budgets to project participants based on their on-chain reputation earned from interacting with the project. This would be achieved through the provisioning of their unique #SoulSwags. Which are non-transferable SBT credentials that help create an aggregated online identity for individuals.
About GateChain
GateChain is a next-generation public blockchain, focused on onchain asset safety and decentralized trading. With a uniquely designed Vault Account, primed for handling abnormal transactions. GateChain presents an extraordinary clearing mechanism, tackling the challenges of asset theft and private key loss. Therefore, Decentralized trading and cross-chain transfers will also be supported, alongside other core features.
About xHashtag
xHashtag is a Web3 protocol providing on-chain credentials for Future Of Work. Using reputation credentials, brands can dynamically assemble skilled liquid teams. While users are able to build their Web3 reputation and earn in exchange for creating value.
Furthermore, xHashtag lets registered users earn cryptocurrency by choosing from many simple on-chain, off-chain and creative tasks available to them. While this is rewarding for the user, it also opens up a marketing vehicle for Web3 projects, to help them accelerate their community and token growth.
SOURCE: MEDIUM