Stasis Wallet and its uses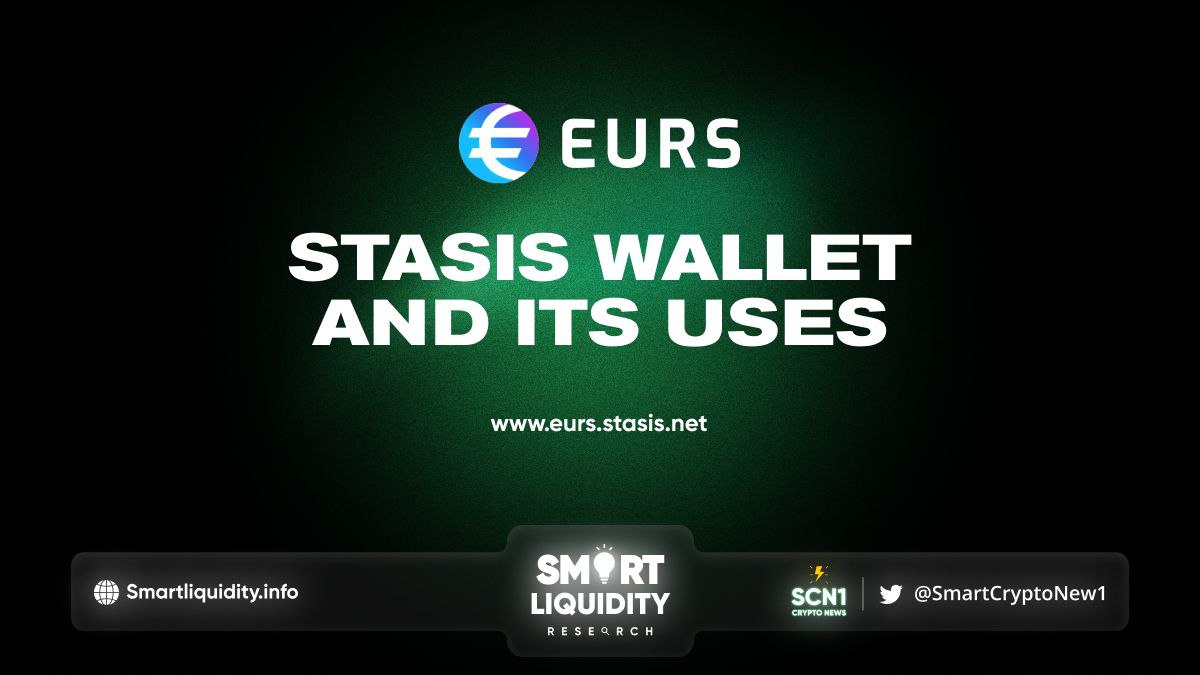 Stasis Wallet and its uses fully help every crypto user. STASIS Wallet provides a supreme user experience to interact with digital assets through a non-custodial application. Its cutting-edge app connects with financial institutions offering a way to interact with digital assets with elegant simplicity.
In physics STASIS, pronounced stey-sis refers to the balancing of various forces in order to reach equilibrium or keep something in one place. Its tokenization services account for all the forces that affect a digital asset, from technology to corporate structure, and from government relations to public relations.
STASIS WALLET FEATURES
Multi-currency Support 
In addition to EURS, the STASIS Wallet supports Bitcoin, Ether, and Dai. Besides sending and receiving these assets, you can easily exchange them within the wallet, making it quick and easy to convert volatile crypto investments into more stable alternatives.
Delegated Transfer
Moreover, STASIS was one of the first companies to offer delegated transfers for Ethereum-based wallet transactions. This feature allows users to pay transaction fees in ether or EURS, rather than having to buy and hold GAS for transaction fees.
User-friendly Interface
When designing the STASIS Wallet, the team drew inspiration from the best elements of mobile banking in order to create a user experience that makes a transaction with digital currencies simple and seamless.
STASIS WALLET FAQ
1. DOES A ADDRESS RECOVERABLE BY ANOTHER WALLET?
📌 YES. Users can recover any Ethereum or Bitcoin address as long as they have the private key. Stasis uses the m/44'/60'/0'/0 derivation path.
2. EXCHANGE TRANSACTIONS DELAYS, HOW IS THAT?
💢 Sometimes there's a small delay as its software facilitates and confirms the transactions needed for the exchange. If the tokens haven't shown up in the wallet within 20 minutes, you can contact them on Telegram or at [email protected]
3. ANY POSSIBILITIES OF ADDING MORE CURRENCIES?
💥 Stasis always looking for ways to improve the wallet for its users.
Furthermore, EURS is the largest euro-backed digital asset, combining the benefits of the world's second most traded currency with the transparency, immutability, and efficiency of the blockchain.
ABOUT Stasis Wallet
The STASIS Wallet is the first mobile wallet developed specifically for stablecoins. Its mission is to create a wallet that promotes adoption by allowing people to use stablecoins for their everyday payments and thus experience the possibility of a new financial ecosystem.