Notifi Partnership with Snowflake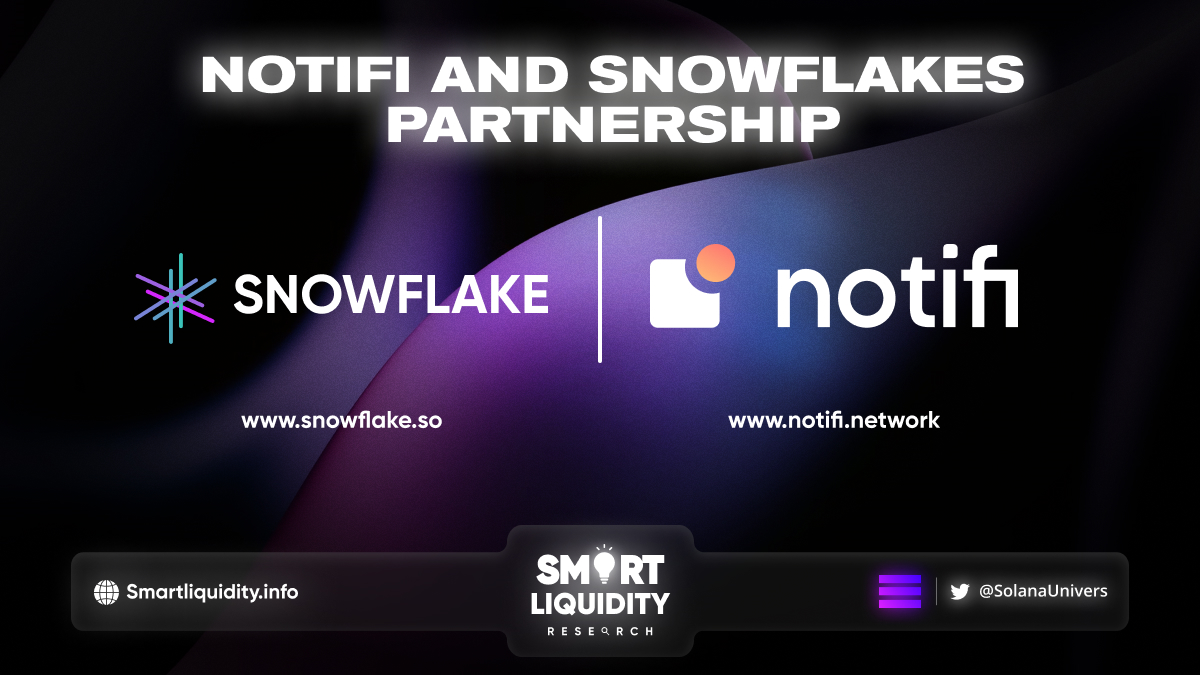 Snowflake, a multisig wallet and on-chain automation for Solana, is delighted to announced its partnership with Notifi, a messaging infrastructure for dApps to engage with their users in Web3.
Partnership Highlights
This partnership with Notifi will leverage with Snowflake Safe's secure recurring payments.
Notifi allows dApps to embed notifications and messaging into their platform, giving end-users the ability to receive real-time notifications via SMS, Email and Telegram of important updates. Teams that have integrated their platform allow users to receive necessary updates to their web3 operations.
Notifi Network is leveraging Snowflake's automation capabilities to send recurring on-chain payments to different Solana members from a secure multisig.
Being a web3 native company, making payments to contractors or keeping track of marketing expenses is even more challenging if vendors prefer to be paid in USDC SPL. Snowflake provides a great mechanism for customers like Notifi to "Set it and forget it" from a recurring payment.
"Snowflake Safe's clean UI makes it incredibly easy to schedule future on-chain transactions and clearly see when they next occur" — Paul Kim, Notifi CEO
To compliment these payment types, there is also a transactions dashboard where users are able to easily see when the next payment is due, how much is going to be send, and a list of all successful transactions. Further, the owners are able to see who has approved the payment and how many more payments are remaining. This greatly simplifies on-chain Solana operations for users and teams.
What's next for Notifi and Snowflake
The most common feature request is how can users receive notifications when changes occur to their Solana multisig. Notifications may be for when a payment has been complete, approval is require or when an owner has create a new transaction. Notifi and Snowflake are partnering together to bring embedded notifications to the most feature rich multisig product to Solana, so users can receive real-time notifications from their Safe.
About Notifi
Notifi is Twilio for Web3. Notifi simplifies communication across all Web3 messaging channels. The Notifi platform is design with simple APIs for easy integration, customizable, and advanced features for dApps and Web3 applications. In sum, Notifi empowers developers to better engage with their users via multichannel communications.
About SnowFlake
Snowflake, the first on-chain automation platform built on Solana. Snowflake network empowers developers and end-users to schedule & automate hundreds of smart contracts in one unified on-chain platform.
SOURCE
https://medium.com/@snowflake_so/notifi-multisig-case-study-d7c4fd8874cf