AVentures Invested in Pollen: Struct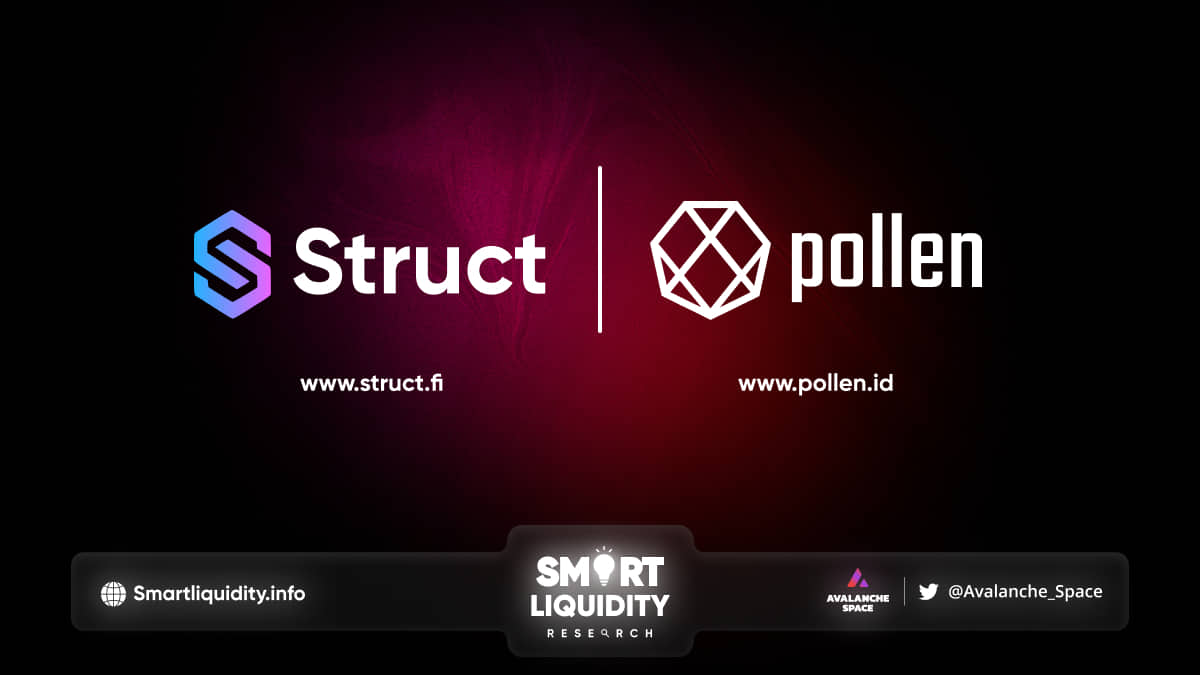 AVentures Invested in Pollen: Struct, Arrow's choices will help numerous Ethereum and TradFi trading and investment techniques. StakeDAO and Ribbon dominate covered call and put writing.
Investing in a zero-coupon bond and a risky asset alternative (e.g., ETH) creates a principal protected note in TradFi.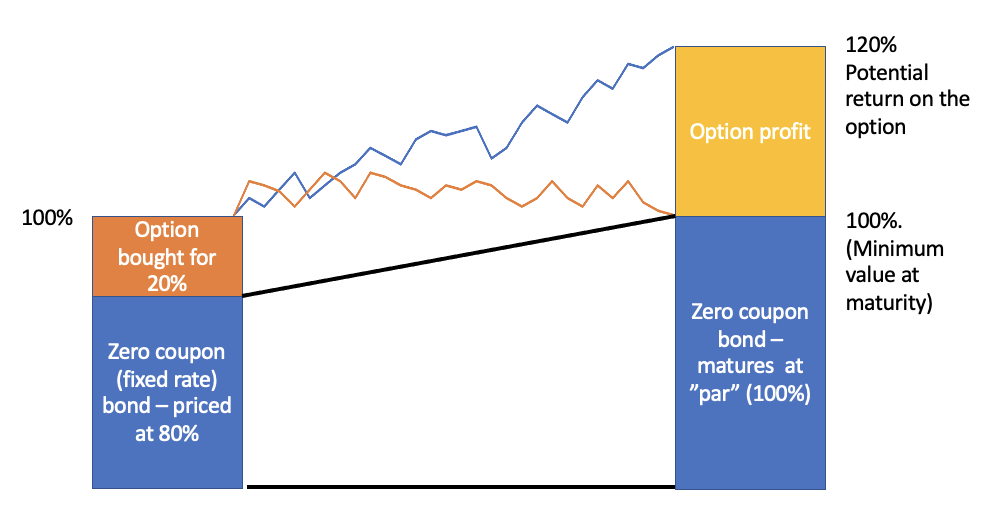 Investors always receive 100% of their initial money back, no matter how badly the option performs. If the underlying performs well, returns might surpass original investment. Blue line route yields 20%, whereas orange yields 0%.
Creating the zero coupon or fixed rate asset is the first challenge in creating such structures, and Struct.fi is focused on that use case before moving on to the structuring. As they stated in their seed round announcement,
Struct Finance will use this fresh injection of capital to build the tools for institutions to easily customize interest rate products and compose them with options to construct structured products better-suited to the profiles of different investors.
Fixed rate methods are common on other chains and have entered Avalanche.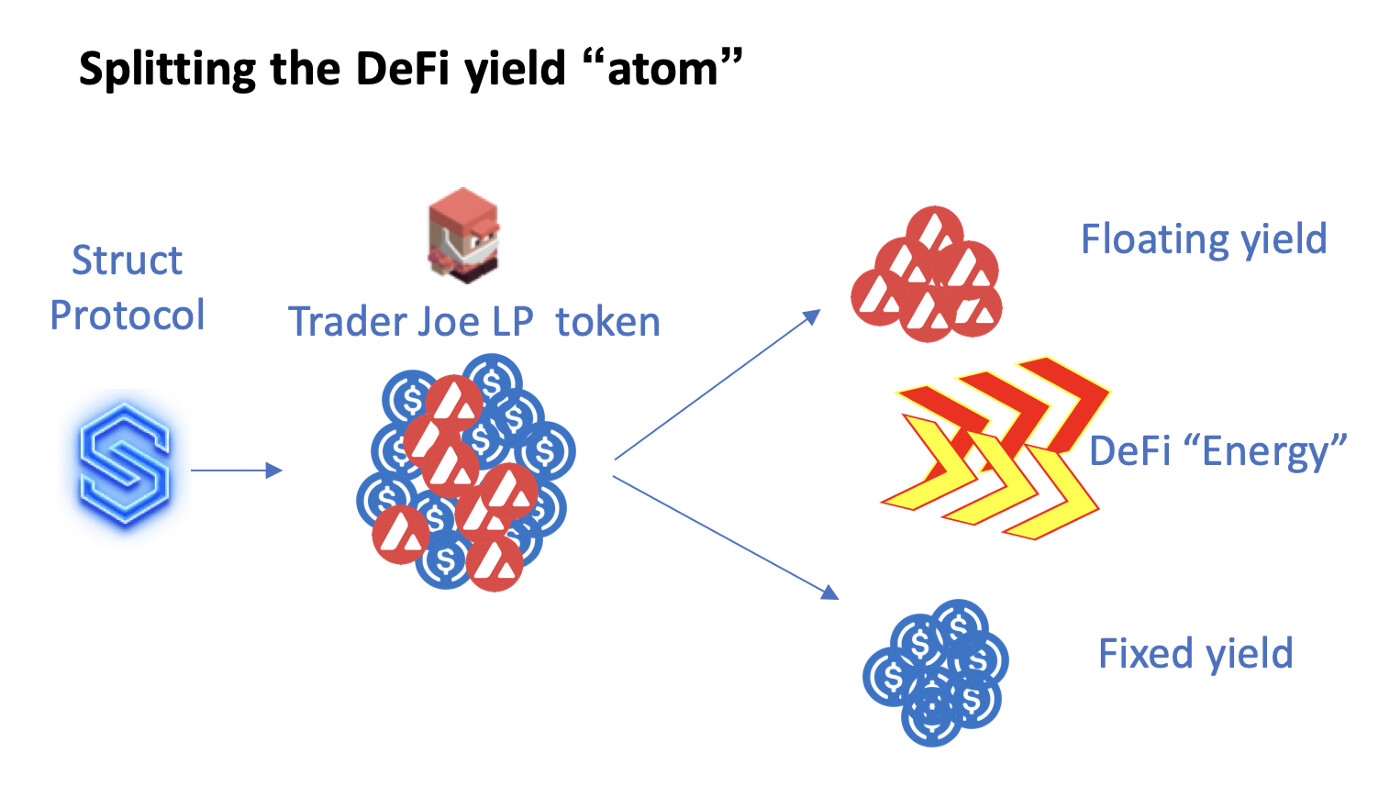 Struct uses as an example the USDX-AVAX pool on TraderJoe. A saver can receive a 15% fixed yield for three months on a USD-pegged stablecoin deposit, without taking impermanent loss risk.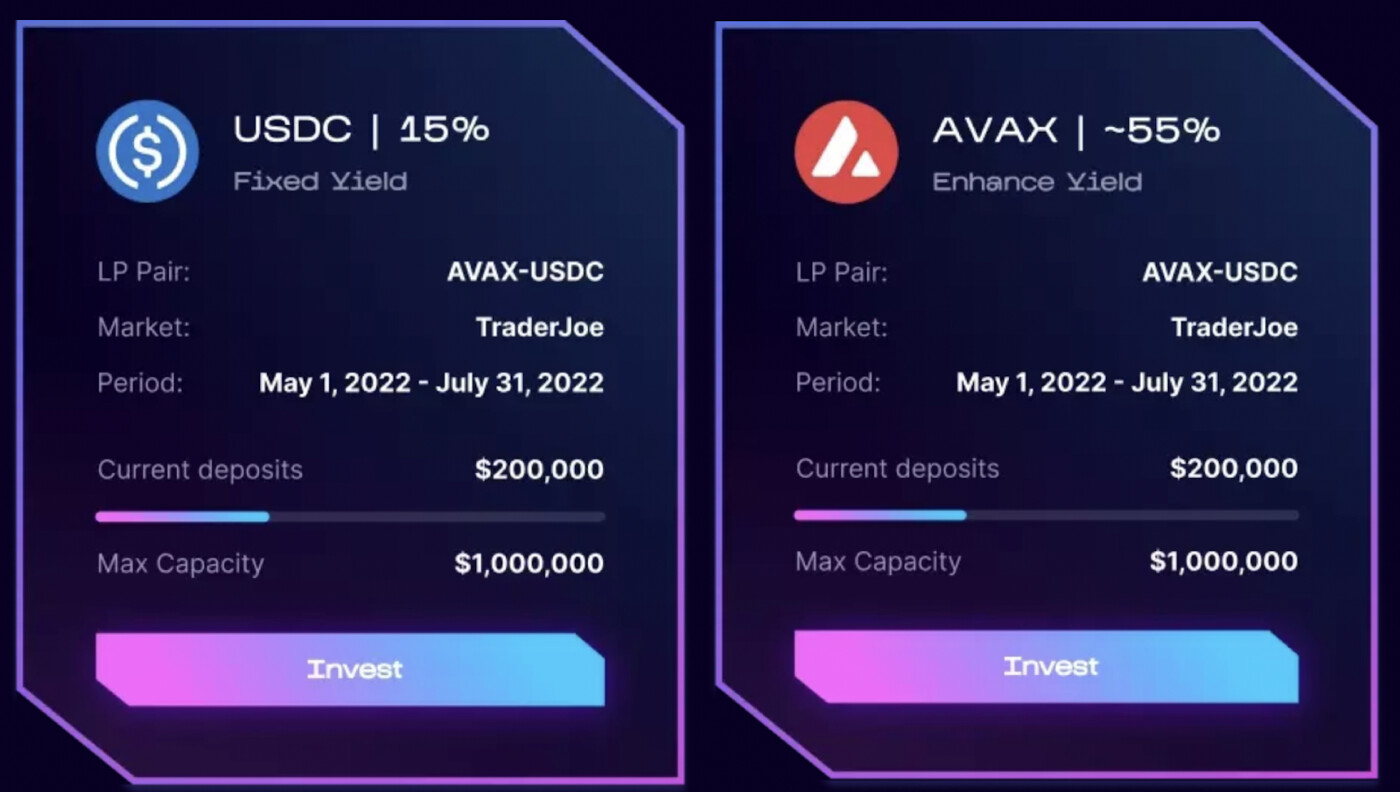 The floating tokenholder gets a leveraged position in the yield farm, while taking extra risk to the AVAX token. Effectively the fixed rate investor is financing the leverage to term.
At current Trader Joe AVAX-USDC pool yields, Struct's example yield token offers an annualized 55% return over the three months.
While there are many different ways to split yields, Struct's tech resembles Ondo Finance on Ethereum, where TVL has been growing rapidly.
Pollen DeFi — Crypto funds, for everyone
On Pollen, anyone can become a "Pollenator", and set up a portfolio — permissionlessly and at low cost — by simply staking native PLN tokens. "Delegators" can stake their PLN with any manager. Both will earn PLN tokens if the portfolio does well. Tokens will be burned if not.
Once Pollen's asset-backed indexes feature is live later this year, investors will be able to buy into portfolios set up and managed by top Pollenators via index tokens. These portfolios will be on-chain, transparent, and, perhaps most importantly, low cost.
Not only are there no running management fees, gas fees can be shared amongst all investors. Additionally, index managers and investors will be splitting profits (or losses) 80/20, so sharing both rewards and risk.
Aventures is pleased to be backing both Struct.fi and Pollen
About AVentures
AVentures is an investment DAO composed of OG Avalanche community members on a mission to support the ecosystem. The team boasts multiple successful blockchain developers and project owners, content creators, advisors and domain experts that have come together to channel our expertise to support the Avalanche ecosystem.
About Pollen
Pollen is a crypto asset management suite that brings together the core principles of DeFi with collective intelligence. Our mission: to create a hive ecosystem where all participants have equal opportunity and knowledge to enter and take advantage of decentralized finance, all the while contributing back to the hive.
SOURCE