IDEX Fiat On-Ramp with Wyre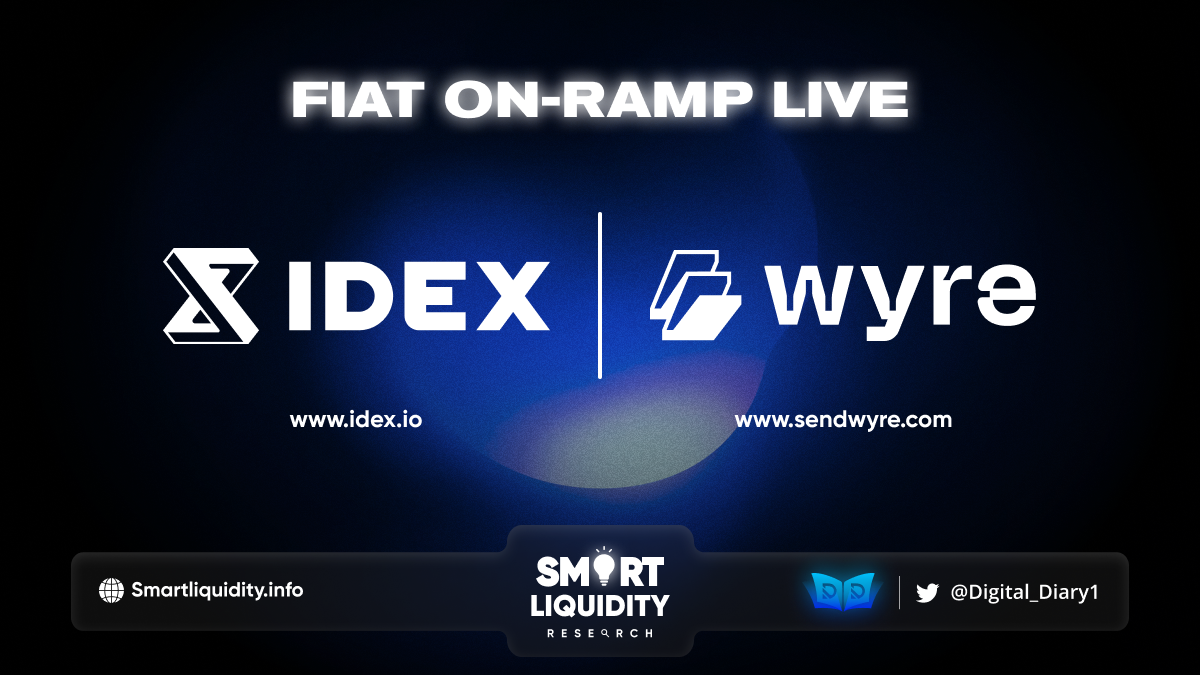 IDEX has partnered and integrated with Wyre, the crypto stack for the new economy.
They've made things simple.
Highlights:
IDEX has integrated Wyre's Fiat On-Ramp
Buy crypto on IDEX directly with your credit card or bank account
Enjoy reduced on-ramp fees until July 10th
ONBOARDING WITH IDEX
IDEX has integrated with Wyre to provide users with a seamless fiat on-ramp directly into their crypto wallets. Purchasing crypto on CEXes and bridging funds through Ethereum can be a complicated and expensive process. A fiat on-ramp allows for a more inclusive experience to less technical users who don't already have crypto assets deployed in various ecosystems. Traders from all over the world can deploy capital directly from their credit card or bank account, with reduced fees until July 10th.
HOW IT WORKS
Launch the IDEX Exchange
Connect your wallet
Click on 'Buy Crypto' in the main navigation of the exchange and select Wyre in the dropdown menu
You will be redirected to Wyre to complete your transaction with reduced fees
Once you have completed your transaction, your wallet will be credited with USDC on the Polygon Network as well as some MATIC from the IDEX faucet
You can now deposit your USDC onto IDEX by navigating to the Balances page.
Once your USDC deposit has completed you are ready to trade on IDEX!
About Wyre
Wyre provides a wide variety of world class payment APIs to power any fintech based application. It offers a powerful JSON REST API that supports a range of financial, cryptocurrency, and identity services. It can move money around, broker exchanges, validate KYC/AML information, and transfer to/from traditional banking systems all while remaining compliant.
About IDEX
IDEX is the first Hybrid Liquidity DEX, combining a high-performance order book and matching engine with Automated Market Making (AMM). The platform blends the best of centralized and decentralized exchanges, with the performance and features of a traditional order book and the security and liquidity of an AMM. IDEX allows traders to get the best spreads, avoid failed transactions, and easily provide liquidity, all with the power of real limit and stop-loss orders.
SOURCE: MEDIUM