BeFITTER Upcoming IGO On GAMEFI.ORG!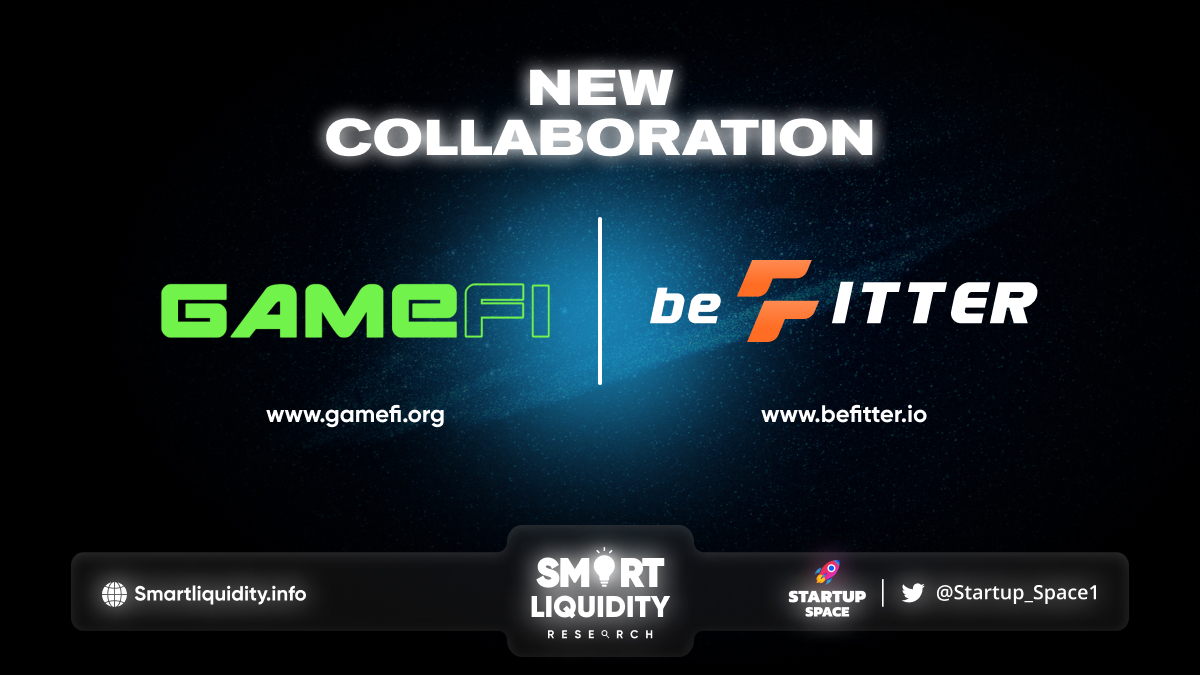 GameFi.org is thrilled to collaborate with beFITTER to launch its IGO on GameFi launchpad.
What is beFITTER and what users can expect from the project? Let's find the answer in the article below.
PICK YOUR NFT SHOES AND JOIN BEFITTER
To join beFITTER community, users need to pick suitable NFT shoes. Just like when we go around a reality shoe store, with multiple kinds of in-app NFT shoes in its marketplace, the choice is based on their looks, prices, and specifications.
Another way to get in-app shoes is by renting. Users could borrow shoes from other players when both sides agreed to terms and conditions. If a user is too busy and does not have time to run or walk, they can join the "Share profit" program. Owners can lend their digital assets and set revenue sharing percentages, then find a borrower to earn together. Get your suitable pairs, and jump into the world of beFITTER!
RUN WITH YOUR BUDDIES
You are not just running alone in beFITTER since some fascinating modes will let you immerse into the active community. If you are quite bored of the Solo mode, just take a virtual pet with you to get extra tokens. Furthermore, if you feel confident with your physical condition, why not invite a friend or even any matched stranger to get into a competition in 1-vs-1 mode? There are also bigger competitions: weekly and monthly tournaments for a group of users. Let's try it and climb to the top of the leaderboards!
Besides the main aim of the developer is to build a healthy community while earning, they would contribute to making a better environment by encouraging people to lessen vehicle commute, and think for society by taking a portion of their profit for charity funds.
beFITTER launched its INO on GameFi.org with impressive results: 100% sold out in less than 3 minutes. Along with the community concern, beFITTER $FIU IGO will be conducted on GameFi launchpad in the middle of July.
Especially, GameFi.org will release an updated refund and insurance policy for the community. What is special about the latest policy? How does it benefit users? Let's stay tuned to their channels for further information.
About BeFITTER
BeFITTER is a Socialfi and Fitnessfi app with blockchain & move-to-earn technology, which allows users to get monetary incentives while doing exercises. Health is humans' most precious asset, let's be a member of beFITTER to enjoy a good life by boosting your mental and physical health, and also your wallet!
About GameFi.org
GameFi.org is an all-in-one discovery hub for games and metaverses that aim to build digital communities and manage virtual economies for mainstream adoption. GameFi.org offers a suite of solutions covering the entire games and gamified projects lifecycle, following a vision of one digital platform, one virtual identity requiring zero blockchain knowledge.
SOURCE
https://gamefi.org/insight/move-to-earn-health-and-wealth-with-a-fitness-application-befitter-now-is-on-gamefi-org