Superhero NFT Wars x Kokoro Collaboration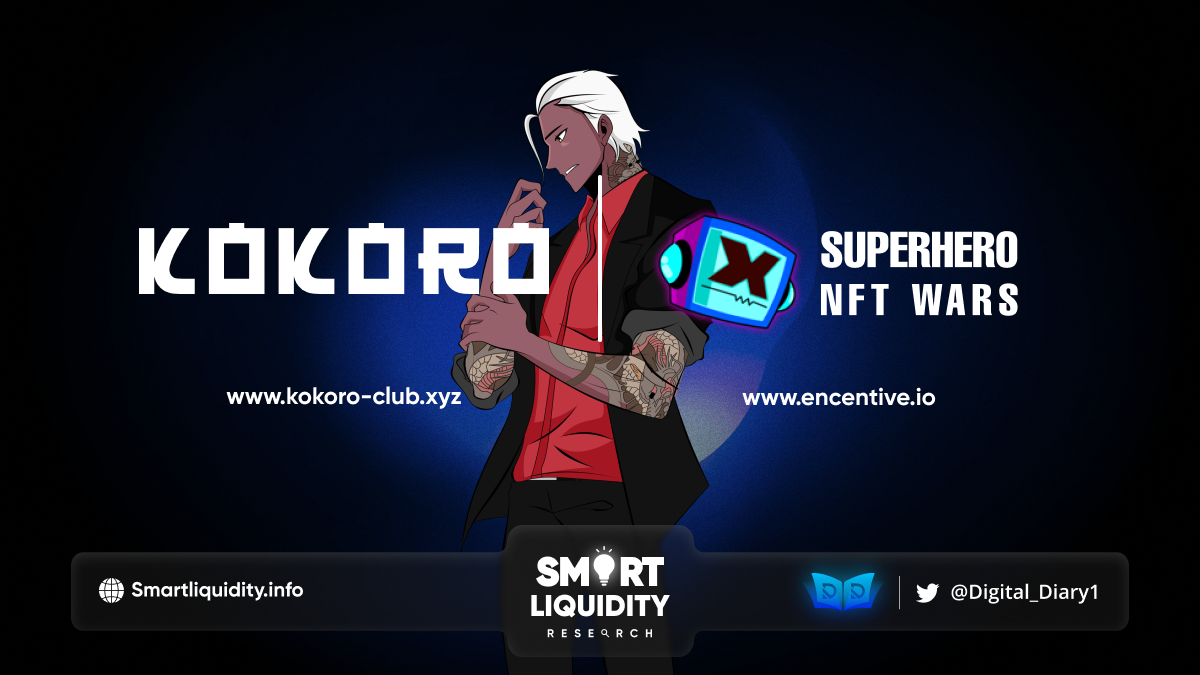 Superhero NFT Wars (SNW) is excited to announce its partnership with Kokoro, a web 3.0 VR fashion and digital technology brand. The two projects will work together to build a metaverse that works for all NFT holders.
Some specific collaboration areas include:
Metaverse and game development
SNW has always dedicated itself to the development of minigames and combat features. Kokoro, on the other hand, plans to design physical tools such as VR glasses, game consoles, and AR equipment. The two parties will work together to enhance the game experiences.
Kokoro will deploy features for projects or users to upload their own NFT collection to merge with Kokoro NFTs. SNW, at the same time, is working hard to broaden the partnership network. Therefore, all web 3.0 projects and individuals can have closer connections to each other with the help of the SNW & Kokoro collaboration.
Recently, Kokoro has released its well-designed official website along with other sneak peeks of the upcoming NFT collection. SNW will be working closely to merge our SNW Hero Cubies NFT Collection with Kokoro and bring holders with more perks and exclusive rights and interests.
About Kokoro
Kokoro in Japanese means SOUL/HEART. Or, in another sense, LOVE. Because they believe there is love in their hearts.
Kokoro Heart Club is a group of people who share their passion for art, culture, and peace. Through the combination of art and blockchain technology, they believe they can make this world a better place.
About SNW
SNW is a Web 3.0 Social Metaverse Aggregator Platform for all live NFT projects by providing three unified tools, for instance, tokens, avatars, and social space, for all participants, investors, partners, and collaborators. Adhering to the belief of "from the players, by the players and for the players'', SNW endeavors to become the first and fore-mostly stunning community-driven NFT Infrastructure SocialFi on Web3.0 by empowering all JPGs with more interactive use, application, liquidation, and Social Gaming case scenarios.
SNW — The Layer 0 Metaverse that connects all live Web 3.0 Projects.
SOURCE: MEDIUM