PathDAO Partners with Stella Fantasy!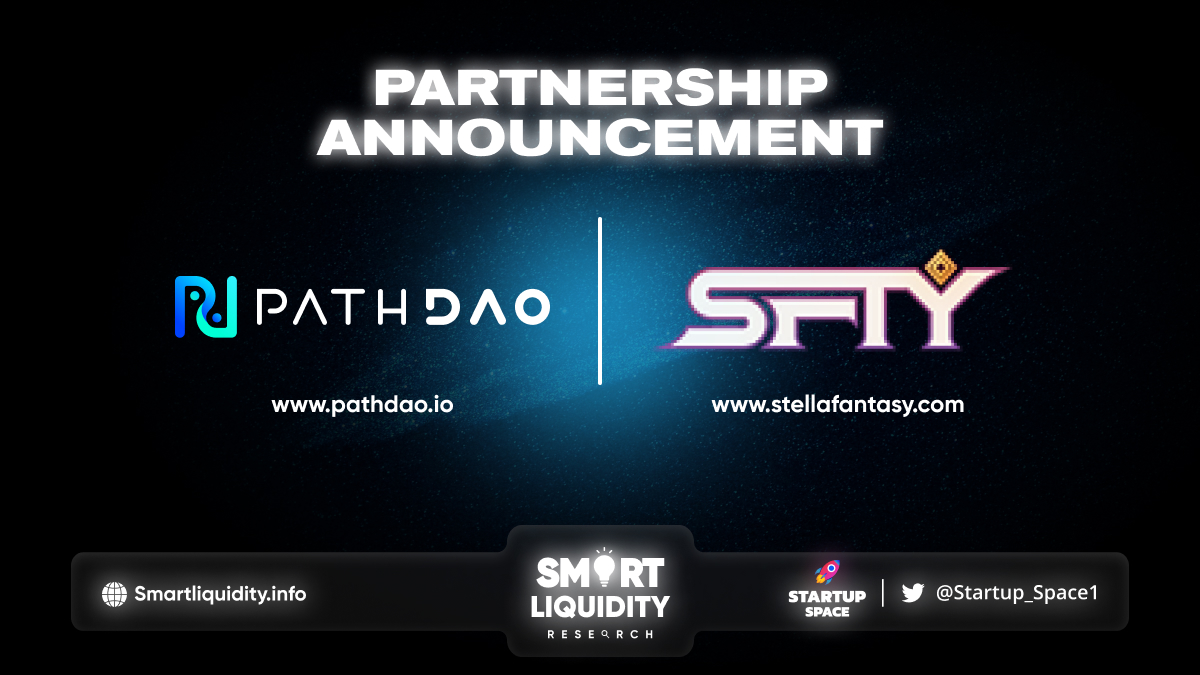 PathDAO has announced partnership with Stella Fantasy, a new play-to-earn blockchain-based Action RPG being developed by Ring Games.
Set adrift amidst a field of mysterious asteroids, the world of Reterra abounds with Mana.
Step into this fantastical world, and forge wonderful relationships with NPCs and other players as you experience tales of intrigue, romance, and heroism in StellaFantasy!
Stella Fantasy is a Collectible Character-based RPG with fully-3D real-time action combat. Gameplay is at the forefront of the design and philosophy behind Stella Fantasy — the game is engineered to be more about the "Play" than "Earn" of Play-to-Earn.
Fun, fast-paced, action-filled combat is at the heart of Stella Fantasy. Players will be able to engage with content at varying difficulty levels and with both AI and multiplayer human assistance.
Various types of Abyss Rifts in the world of Stella Fantasy, including the rare Unique and Race Abyss Rifts; each with unique mechanics and rewards in hero characters, crafting resources, or even $STFY tokens.
Town will enable players to gather more resources and upgrade their existing equipment and characters; and too have a unique progression linked to the game's main storyline.
FEATURES
Abyss Rift
Explore, Hunt, and Farm in the dimensional gates
Private Land
Collect Materials for Abyss Rift exploration
Craft
Earn and produce NFTs, then re-invest for growth
Earn
Trade NFTs
This is essential as venturing into ever-more dangerous (and rewarding!) Abyss Rifts require ever-more resources extracted from Towns.
Up to four unique characters may join you in your team at any given time. Developing and training a roster of powerful heroes is key to success within the world of Stella Fantasy.
NFT characters may be purchased on the Stella Shop, obtained as a rare reward in Unique Abyss Rifts, or bought on the open market from other players of Stella Fantasy.
Each character NFT has unique qualities and attributes including its combat style, combat role, elemental affinity, and stats & skills; and NFT characters are able to level up after obtaining enough EXP in combat.
These include income generation through developed Land and Towns, seasonal competitive multiplayer, as well as story-driven quests that advance the main plot of Stella Fantasy. With a passionate team of over 50 driven creatives, the devs at Ring Games have crafted a truly stellar experience with Stella Fantasy.
What the partnership entails:
They at PathDAO are so excited to be able to announce their partnership with their friends at Ring Games, and look forward to being able to share more about the game with their community in the near future!
"Anime games account for 20% of mobile games spend and have been picking up high double-digit growth in downloads. High hopes they will appeal to the audience of gamers today." —Jansen Teng, CEO of PathDAO.

"Stella Fantasy's NFT collection and ecosystem will provide a new level of 'fun' in the P2E RPG genre and we're quite confident to do so by building up a long-term partnership with PathDAO." — Jooho YUN, CEO of Ring Games commented.
Check out their first trailer here:
About Stella Fantasy
In Stella Fantasy players will explore the world of Verania, while taking on challenges and banding together with other players to battle monsters and collect new characters.