Zebec Integration with Notifi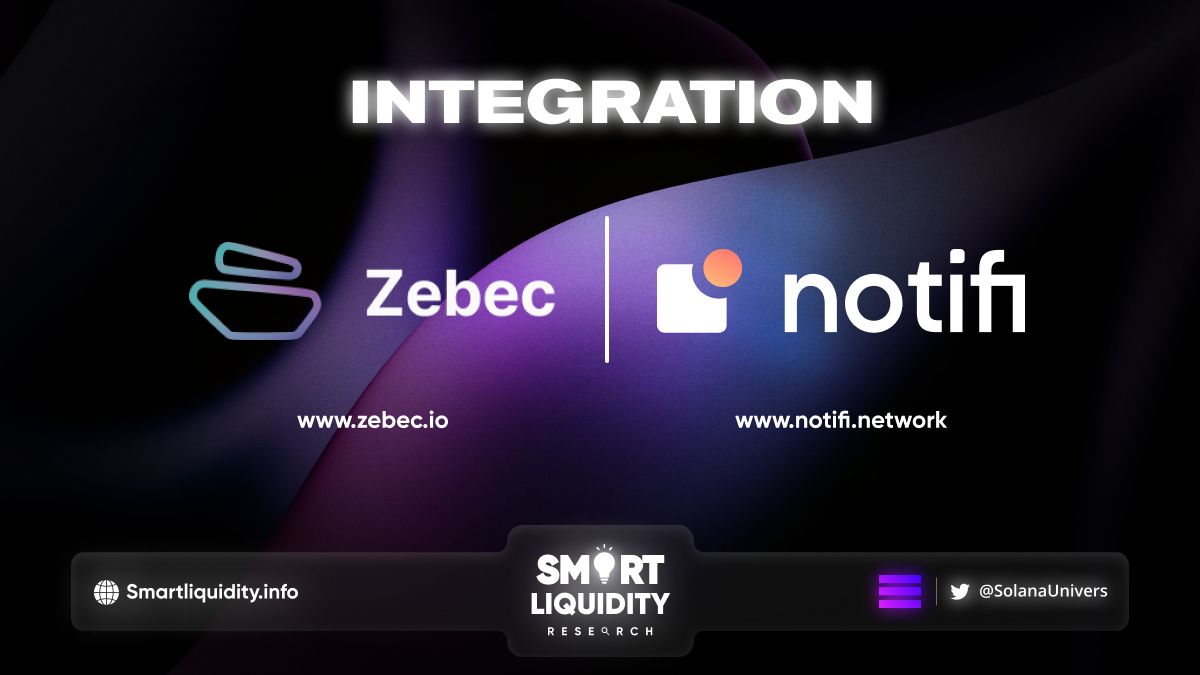 Notifi,

 a messaging infrastructure for dApps to engage with their users in Web3, announced its integration with Zebec

,

 a Multisig Treasury Management and Streaming Payments built on Solana.
Through this integration of Zebec with Notifi, they will notify Zebec users of the new integrated feature: a notification system.
Partnership Highlights
Notifi is the future of Web3 communications, providing embedded notifications and messaging into decentralized applications based on Solana & NEAR. Indeed, they're here for Zebec users to communicate via Emails, SMS & Telegram.
Zebec announced the partnership with Notifi on June 12, 2022. Zebec, in turn, is looking forward to providing top-class security via multisig treasury management to Notifi Network. Hence, by integrating the Multisig treasury management feature of Zebec, they plan to extend assurance of security to their fellow partners.
New Features of the Notification System
Payment Confirmation
Zebec is a continuous streaming protocol where the payment can be made on a per-second basis. To make it further convenient for its users, Zebec has integrated Notifi's feature of payment confirmation. More precisely, when the payment is fully made, a confirmation message will be notified to the user.
Statement and Reporting
Surely, Zebec believes in transparency, which can be achieved with Notifi. Notifi provides a statement and reporting feature where the information of all transactions can be share privately or publicly. However, the concept is similar to that of a monthly bank statement or a web update. Thus, the statement and reporting feature promises a future of transparency for our users.
Multisig Alerts
Multisig alerts feature the implementation of notifying users of someone using the treasury and using the multi sig feature. Basically, the next time you use Zebec multisig for payments, users will be alert with notifications on their phone via SMS, Telegram, or Email. Consequently, users can track the status of their treasury, especially if some other multisig safe member is trying to use it.
About Zebec
Zebec is a revolutionary DeFi technology that empowers real-time, frictionless, and continuous streams of payments.
About Notifi
Notifi is Twilio for Web3. Notifi simplifies communication across all Web3 messaging channels. The Notifi platform is design with simple APIs for easy integration, customizable, and advanced features for dApps and Web3 applications. In sum, Notifi empowers developers to better engage with their users via multichannel communications.
SOURCE
https://medium.com/zebec-protocol/zebec-integrates-notification-feature-with-partnership-from-notifi-network-a19d186379fe