0xProject Added New Liquidity Sources To 0x API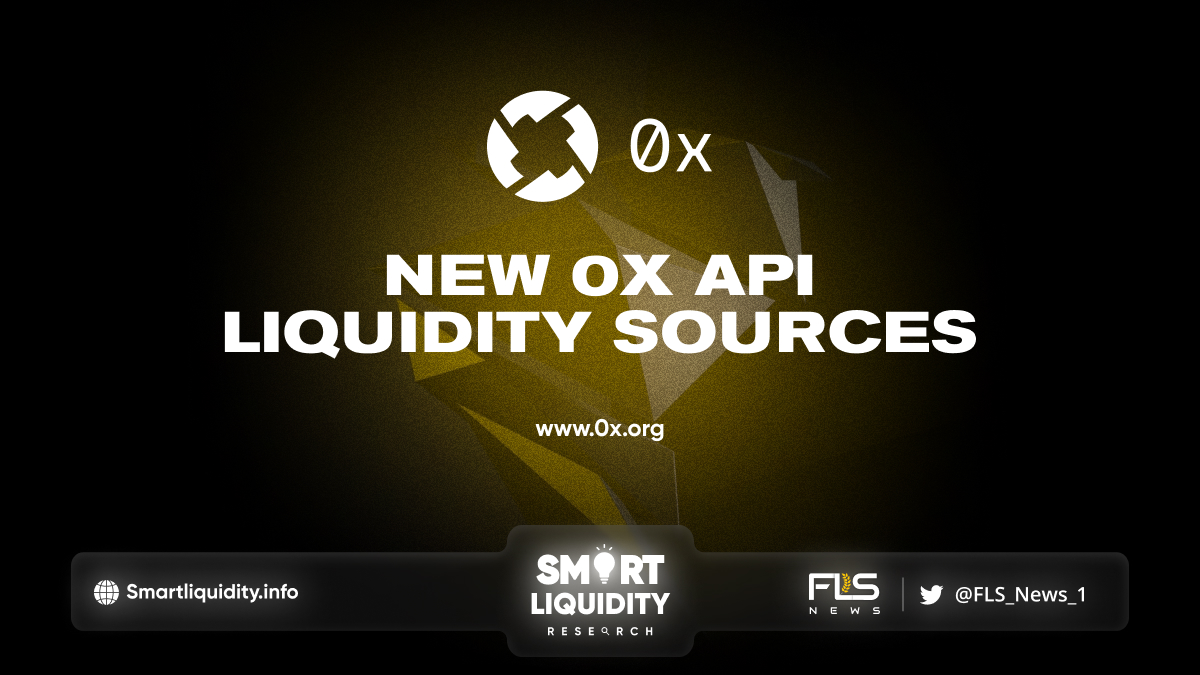 New

0x

API Liquidity Sources
0xProject added new liquidity sources to 0x API to ensure we're providing developers access to the deepest liquidity and best executed swap prices across Ethereum, BNB Chain, Polygon, Avalanche, Fantom, Celo, and Optimism.
| Chain | Liquidity Sources |
| --- | --- |
| BNB Chain | Knightswap, MDEX |
| Polygon | Meshswap |
| Optimism | Velodrome |
They commonly receive requests from developers to add new liquidity sources and provide updates when new ones are added. Moving forward, we'll be sharing these updates at a regular cadence.
Interested in building on 0x?
0x API is a free-to-use, professional-grade Web3 liquidity aggregation and smart order routing service trusted by businesses like Coinbase, MetaMask, Brave, Matcha, Zapper, and GameStop. By using the 0x API to easily and reliably tap into aggregated multi-chain DEX liquidity you'll have more time to focus on what matters: your product.
The API finds the best prices from 100+ liquidity sources, both public (AMMs) and private (professional market makers), across a growing number of blockchains, including Ethereum, BNB Chain, Polygon, Avalanche, Fantom, Celo, and Optimism.
About Optimism 
Optimism is a low-cost and lightning-fast Ethereum L2 blockchain.

About BNB Chain
Launched by the cryptocurrency exchange Binance, BNB Smart Chain (BSC), previously Binance Smart Chain, is a blockchain network. It supports smart contracts and decentralized applications (DApps). BSC runs alongside the BNB Chain, previously Binance Chain. The first one supports smart contracts while the second one enables high transaction volume with 3 seconds block time.
About 0xPolygon
Formerly known as Matic Network, Polygon is an interoperability and scaling framework for building Ethereum-compatible blockchains.
About 0x
0x is important infrastructure for the emerging crypto economy and enables markets to be created that couldn't have existed before. As more assets become tokenized, public blockchains provide the opportunity to establish a new financial stack that is more efficient, transparent, and equitable than any system in the past.