Animoca Brands Raised $75.32 Million Funding Round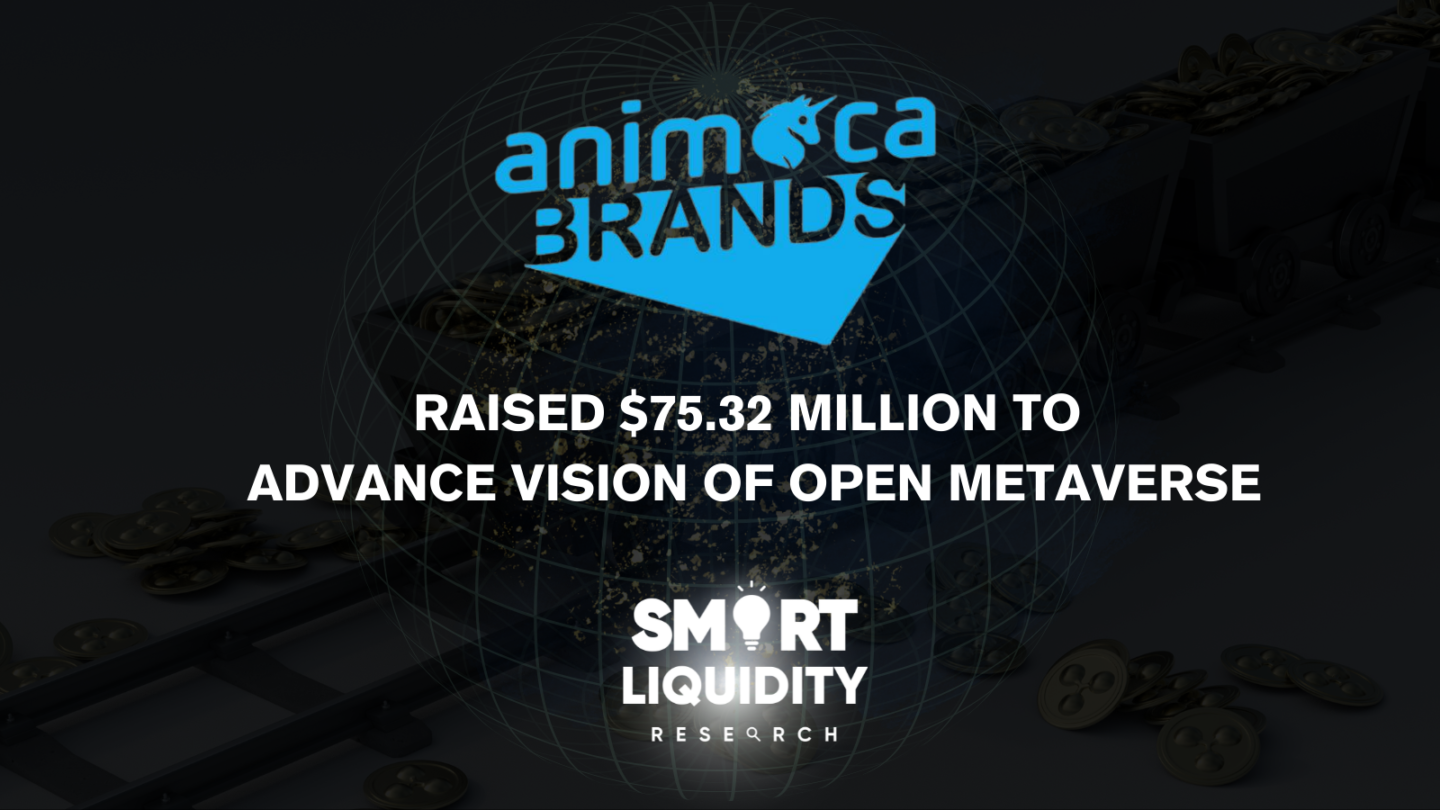 Animoca Brands, the company advancing digital property rights for gaming and the metaverse, has raised $75.32 Million in a funding round.
Animoca Brands has raised a capital $75.32 million funding round (approximately A$104.57 million). The current raise is the second tranche of the funding previously announced on 18 January 2022, which was extended to accommodate due diligence processes.
Investors in the current tranche included Liberty City Ventures, Kingsway Capital, Alpha Wave Ventures, 10T, SG Spring Limited Partnership Fund, Generation Highway Ltd, Cosmic Summit Investments Limited, and others.
New Capital Raised
Animoca Brands will use the new capital to continue to
fund strategic acquisitions
investments and product development
secure licenses for popular intellectual properties
advance the open metaverse, including through its efforts to promote digital property rights for online users.
Using technologies including blockchain and NFTs. The platform is working to deliver true digital ownership of users' virtual assets and data. Enabling various DeFi and GameFi opportunities (including play-and-earn). Asset interoperability, and an open framework that can lead to greater equitability for all participants in the open metaverse.
Indeed, the company has established itself as one of the world's leading technology groups in blockchain and gaming. By spearheading and innovating decentralized in-game rewards and monetization in video games for the emerging open metaverse.
Details Of Raise
Animoca Brands has executed Subscription Agreements with sophisticated and professional investors to raise a total of US$75.32 million (approximately A$104.57 million) at a subscription price of A$4.50 per share, for a total of 23,237,058 new shares. Following this raise, Animoca Brands will have a total of 1,836,142,334 fully paid ordinary shares on issue.
About Animoca Brands
Animoca Brands, a Deloitte Tech Fast winner and ranked in the Financial Times list of High Growth Companies Asia-Pacific 2021, is a leader in digital entertainment, blockchain, and gamification that is working to advance digital property rights and contribute to the establishment of the open metaverse.
SOURCE
https://www.animocabrands.com/animoca-brands-raises-over-usd-75-million-to-advance-vision-of-open-metaverse