LasMeta Announces Collaboration with Connext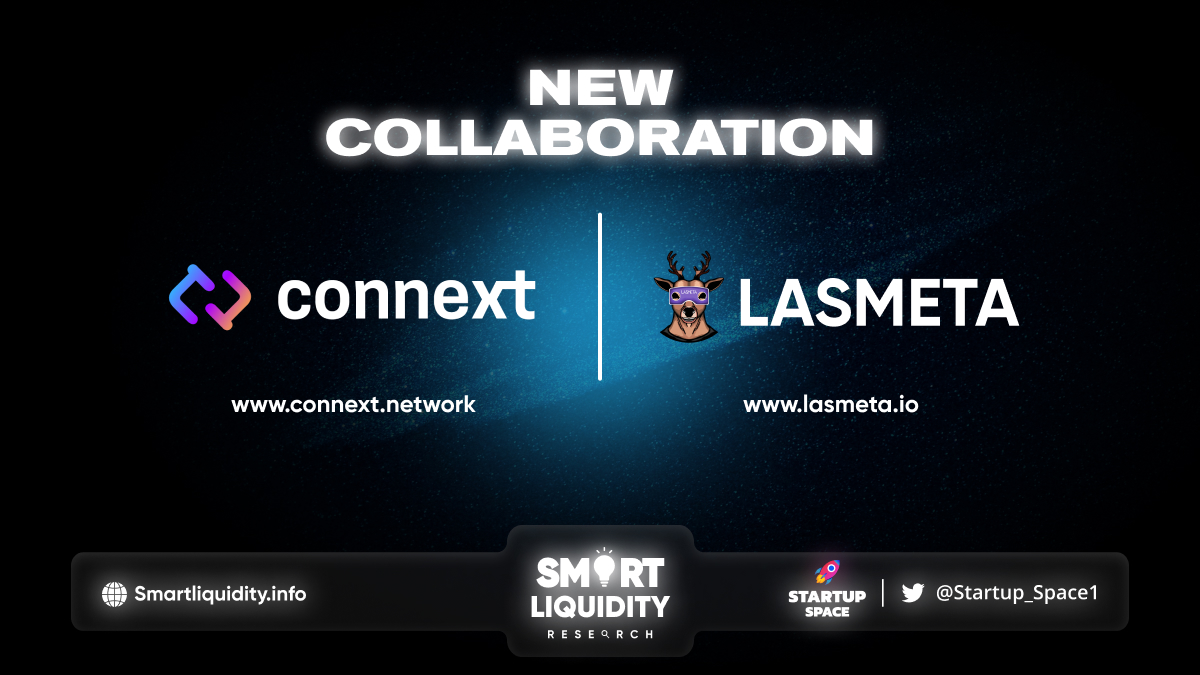 LasMeta is excited and proud to announce its integration with Connext, an Ethereum based interoperable platform.
Project Introduction 
Connext works through the Noncustodial Xchain Transfer Protocol (NXTP) for its cross-chain transfer without depending on any external validator. The NXTP model consists of a locking pattern, off-chain routers, and SDK. The locking pattern prepares a transaction and fulfills it; the off-chain router passes call-data between chains, and the SDK prompts an on-chain transaction.
C o n n e x t is an Ethereum based interoperability system that is highly capital efficient and truly trust-minimized. No other Ethereum based interoperable system has this advantage that they have.
Connext is a protocol that is easy to use on any Ethereum Virtual Machine compatible chain. It also supports non-EVM compatible chains though it requires rewriting the transaction and porting the contract.
What will this partnership bring to LasMeta?
Along with the infrastructure integration works LasMeta will carry out, LasMeta aims to offer its users the opportunity to trade more easily and to be in an easier and accessible place for all users, to provide the best conditions for decentralization.
Especially, game platform users will be able to access LasMeta tokens whenever they want, without having to leave the game, thanks to Connext "any to any" swap by connecting their wallets.
In addition, LasMeta continues on its way with strong steps to increase its brand value with the support of the members of Connext community.
About Connext
Connext is an Ethereum based interoperable platform that connects Ethereum Virtual Machine (EVM) compatible chains and layer 2 solutions. Connext achieves its function without the use of a new external validator.
About LasMeta
A play-to-earn poker game platform, built on the basis of blockchain and Virtual Reality (VR), where you can participate in games and tournaments completely free of charge. You can have your own casino and host tournaments or have priority and opportunities by owning valuable NFTs!
SOURCE
https://lasmetaio.medium.com/lasmeta-collaborates-with-connext-1eb34137a963