Degis & Chainlink VRF Integration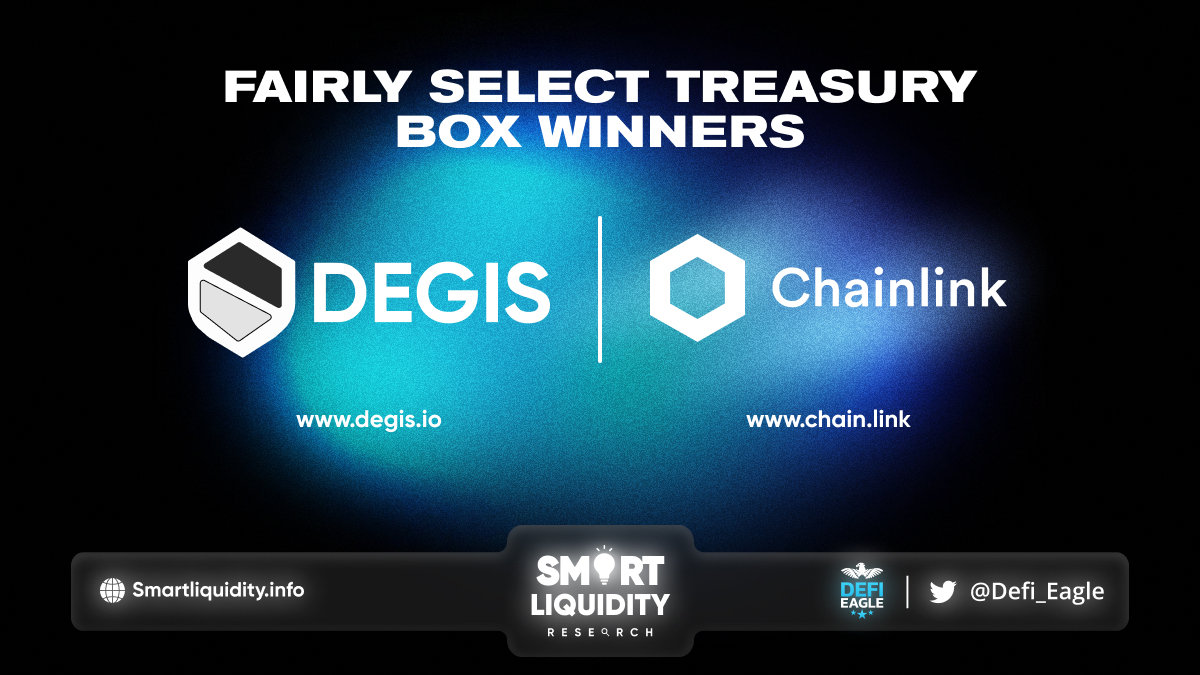 Degis & Chainlink VRF Integration on Avalanche mainnet to Help Fairly Select Treasury Box Winners.
By integrating the industry-leading decentralized oracle network, they now have access to a tamper-proof and auditable source of randomness needed to generate provably random numbers that help determine the winners of the Treasury Box game. Ultimately this creates a more exciting and transparent user experience as users can verify the winning numbers were generated in a verifiably fair manner.
Treasury Box is a game giving users a chance to win generous rewards. To play, users buy lucky tickets with DEG for the chance to win more DEG. Treasury Box features continuous game rounds. Each round, users must match a single 4-digit combination to win prizes.
They needed access to a secure random number generator (RNG) that any user could independently audit. However, RNG solutions for smart contracts require several security considerations to prevent manipulation and ensure system integrity. For instance, RNG solutions derived from blockchain data like block hashes can be exploited by miners/validators.
About Chainlink
Chainlink is the industry standard for building, accessing, and selling oracle services. They are powering hybrid smart contracts on any blockchain. Chainlink oracle networks provide smart contracts with a way to reliably connect to any external API and leverage secure off-chain computations for enabling feature-rich applications. Chainlink currently secures tens of billions of dollars across DeFi, insurance, gaming, and other major industries, and offers global enterprises and leading data providers a universal gateway to all blockchains.
About Degis
Degis is the 1st all-in-one protection protocol on Avalanche. The ultimate goal is to build a universal crypto protection platform and shape a decentralized protection ecosystem. Protecting crypto assets is always the mission of Degis, and with blockchain technology they are going to make protection reachable to every part of the world.
SOURCE:
https://degis.medium.com/degis-integrates-chainlink-vrf-to-help-fairly-select-treasury-box-winners-6ae66137957a