Magic Square Strategic Investor: IQ Protocol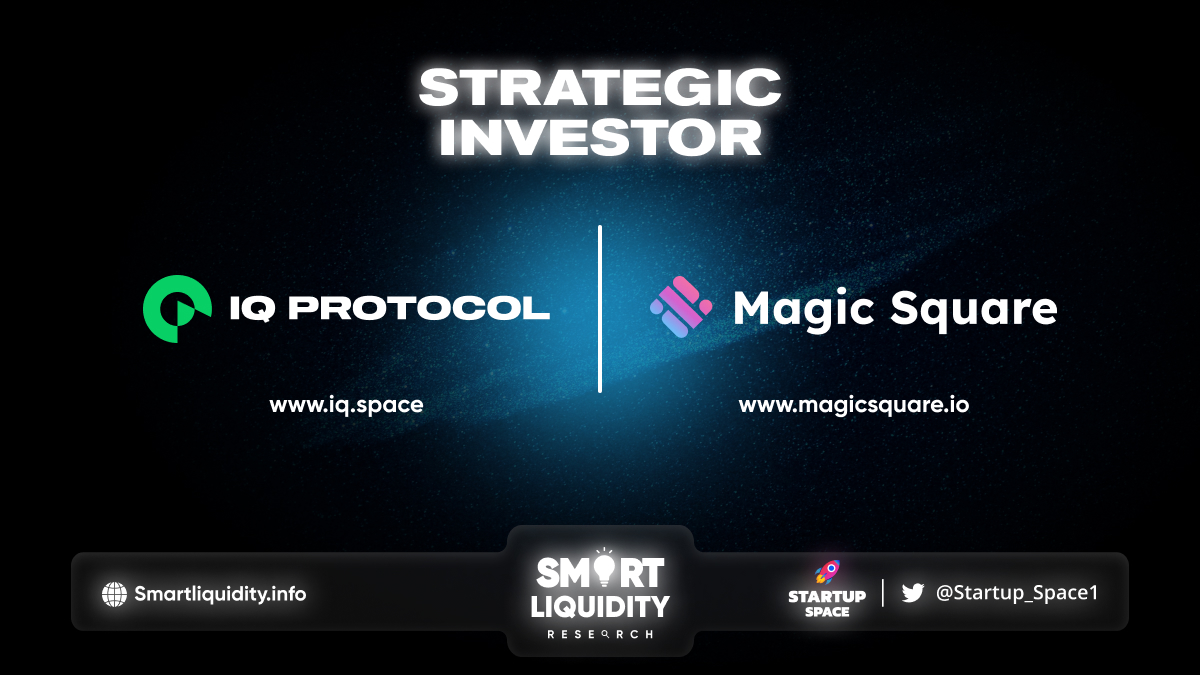 Magic Square is delighted to onboard IQ Protocol as their strategic investor.
IQ Protocol is a leading decentralized money market for renting digital assets and subscribing to on-chain services with a soon-to-launch NFT rental marketplace.
Their participation in the seed round funding along with other investors is significant for Magic Square to realize its vision thoroughly. Together, they rebuild the crypto experience for users around the world.
"Imagine enjoying all the benefits of holding a particular token without actually spending the full price to buy the token. This is a revolutionary concept in the crypto space, and Magic Square is making it happen together with IQ Protocol," said Tom Tirman, CEO of IQLabs.
Magic Square is building a solid structure for users and apps to connect better. Magic Connect would be the entrance of the pioneering crypto app experience. Users will be enabled to explore and create a personalized space for all crypto apps they use with a unique MagicID. Accessibility in between apps has never been easier with Magic Store. Stay tuned for the beta launch!
About IQ Protocol
IQ Protocol is a blockchain project providing a decentralized money market for digital asset renting and on-chain subscriptions. The next money lego that allows users to rent wrapped expirable versions of digital assets without collateral, while allowing holders to earn by providing liquidity without risk.
About Magic Square
Magic Square is a decentralized solution that simplifies Crypto.
Users can discover dApps, CeFi and DeFi, NFTs, Games, and much more in one place with an intuitive design.
The Crypto App Store is a Web3 solution where the community vets, ranks, and prioritizes the apps via a DAO mechanism with clear earning metrics to incentivize the participation of validators, creators, and users.
Users can access all of the community vetted content with one click using the MagicID (Decentralized ID). This multi-chain wallet solution aims to become the Web3 alternative to Google or Apple connect.
SOURCE
https://medium.com/@magicsquare/magic-square-announces-iq-protocol-as-strategic-investor-to-transform-the-crypto-app-landscape-fd1a083fb165