Polygen and Vulture Peak Partnership!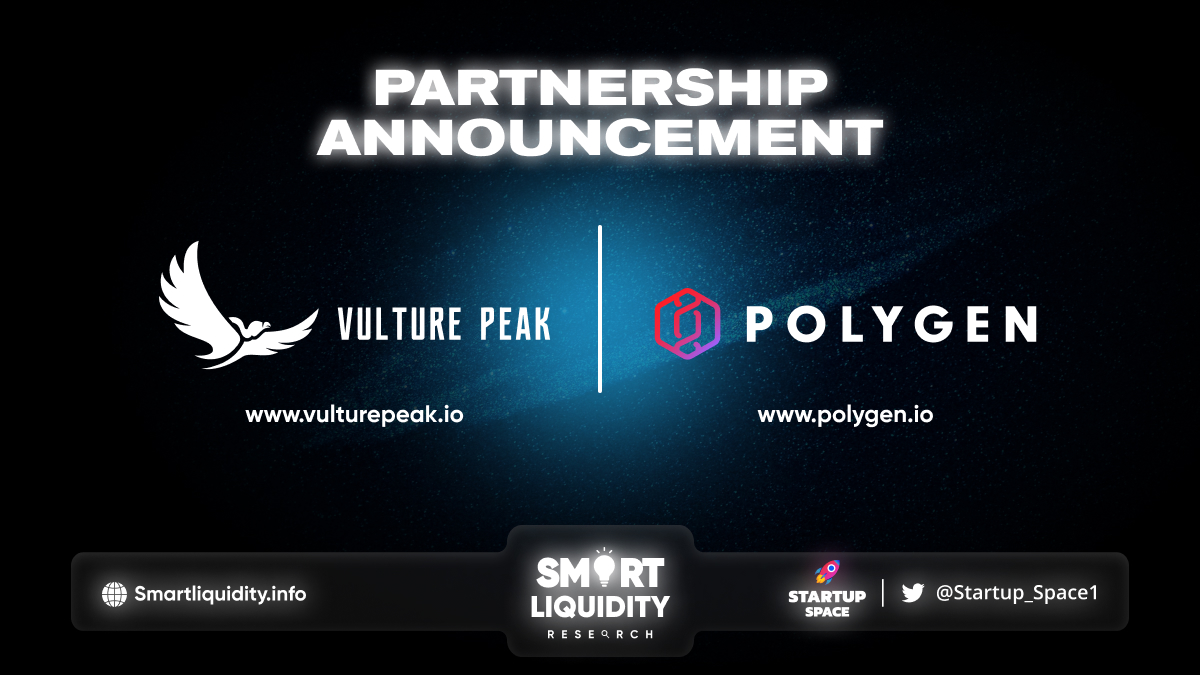 Polygen is proud to be forming a partnership with pioneering innovative launchpad and investment fund, Vulture Peak.
Even in this bear market, the demand for launchpads remains high. Launchpads are a type of project that will always have a use-case and represents a solid investment opportunity even during harsh market conditions.
What's better than one launchpad? Two!
This partnership will bring both the Polygen and Vulture Peak communities together and share projects with each other.
Why is this important for both launchpads and the community?
Although launchpads are an industry norm, especially with new blockchain projects constantly cropping up, it is important to note that they do not come without challenges. Both Polygen and Vulture Peak have pointed out certain issues with launchpads today that we'd like to solve. Some of these issues include the lack of transparency, no early access to projects, and overall uncertainty.
By offering services that are just, effective, and transparent, Polygen and Vulture Peak are introducing disruptive measures into the current system. Both launchpads are already fantastic on their own. But when we work together, they can build something better and more adaptable to make investment easier and more accessible for everyone.
About Vulture Peak
Vulture Peak is a pioneering Launchpad and an Investment fund focusing on blockchain games, NFTs, metaverse, DeFi, and other developments in the blockchain space.
No tier system. No staking requirements. Open to all. FCFS. Guaranteed allocation. Users only have to deposit a minimum amount of Vulture Peak tokens as a registration fee to get whitelisted.
"Vulture Peak aspires to empower everyone with investing power and break the entry barrier for ordinary investors to participate in the early rounds of investments. Vulture Peak is the most convenient launchpad platform as it is open to all and does not require any other prerequisites. We are dedicated to developing a user-friendly platform for all walks of life."

– Kuenzang Sherab, CEO
Additionally, VulturePeak seeks to give everyone the same possibilities by investing early in projects and facilitating everyone's participation in IDOs on an FCFS basis.
About Polygen
Polygen is a permissionless launchpad to fund innovation in a truly decentralized manner. The world of blockchain launchpads needs a breath of fresh air, and Polygen delivers. On a given blockchain, current solutions all encourage innovation, but they also all have the same appearance and functionality. Polygen brings the elimination of all gatekeepers and intermediaries necessary to foster innovation in the launchpad sector.
SOURCE
https://medium.com/@polygen/a-partnership-between-two-launchpads-292e559dab42