Potluck Labs Integrates Chainlink Price Feeds and VRF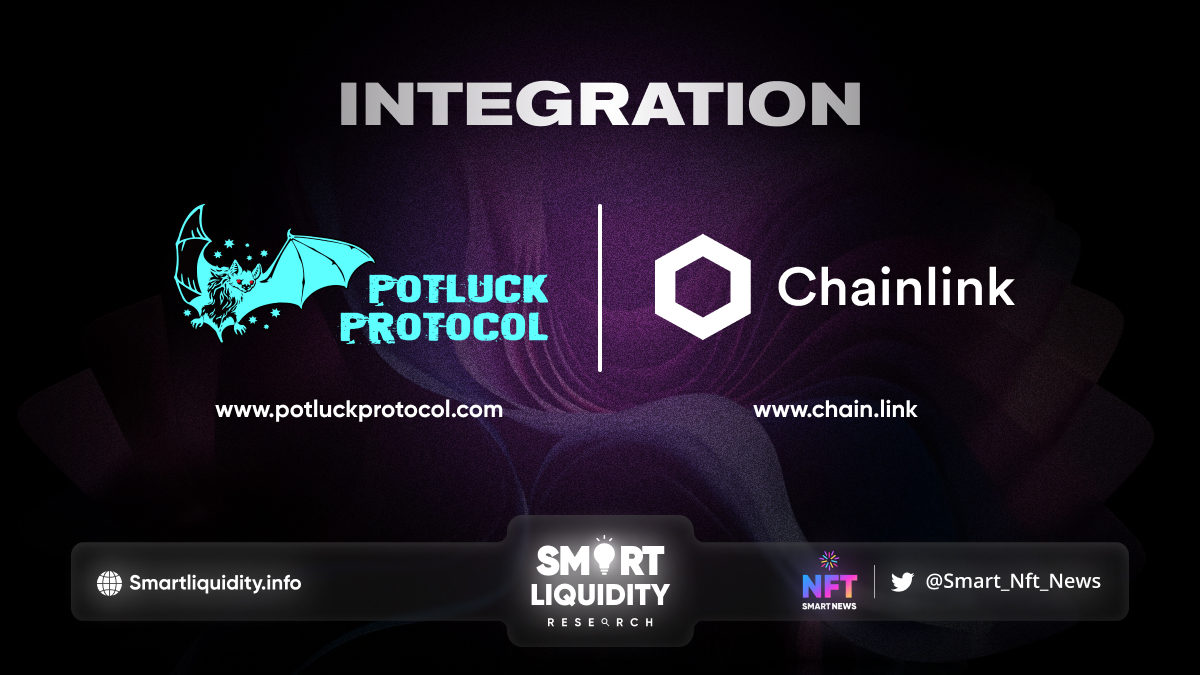 Potluck Labs has integrates Chainlink price feeds and VRF on the Avalanche and Fantom mainnets to support enhanced NFT mints. Potluck Labs now have full access to a source of tamper-proof randomness, giving them the ability to fairly distribute rare NFTs to their community members in a seamless manner.
Potluck Labs was launched by Potluck Protocol in December 2021. Since that time, Potluck Labs has seen over 30 unique NFT mints, including from projects such as Astrokids, Bot Squad Chickens, and Swol Chads. A unique aspect of the NFT incubator is that wallets holding NFTs from Potluck Labs-approved collections gain a small number of LABS — Potluck Labs' native token — on a second-by-second basis. Currently, Potluck Labs is live across Avalanche, Fantom, and Polygon, though there are plans to expand to additional blockchains in the future.
Chainlink VRF works by combining block data that is still unknown when the request is made with the oracle node's pre-committed private key to generate both a random number and a cryptographic proof. The Potluck Labs smart contract will only accept the random number input if it has a valid cryptographic proof, and the cryptographic proof can only be generated if the VRF process is tamper-proof. This helps provide users with automated and publicly verifiable proof directly on-chain that NFT drops using Chainlink VRF for randomness are provably fair.
About Chainlink
Chainlink is the industry standard for building, accessing, and selling oracle services needed to power hybrid smart contracts on any blockchain. Chainlink oracle networks provide smart contracts with a way to reliably connect to any external API and leverage secure off-chain computations for enabling feature-rich applications. Chainlink currently secures tens of billions of dollars across DeFi, insurance, gaming, and other major industries, and offers global enterprises and leading data providers a universal gateway to all blockchains.
About Potluck Labs
We help artists build out generative projects that are focused on the art first and foremost. Beyond the art, we then provide an ecosystem of value. This includes: NFT staking, $LABS utility token, GameFi partnerships and much more. Potluck is also on the forefront of cross-chain and technical innovation. Many of our collections are traversable between multiple chains. We believe in breaking down walls and bringing communities together. We currently have over 5,500 unique wallet addresses holding our NFTs. We are a fully doxxed team committed to building a brand that artists and collectors alike can trust.
➡️Source:
https://potluckprotocol.medium.com/potluck-labs-integrates-chainlink-price-feeds-and-vrf-to-support-enhanced-nft-mints-a92993e327c1