EnCirca Introduces Altroots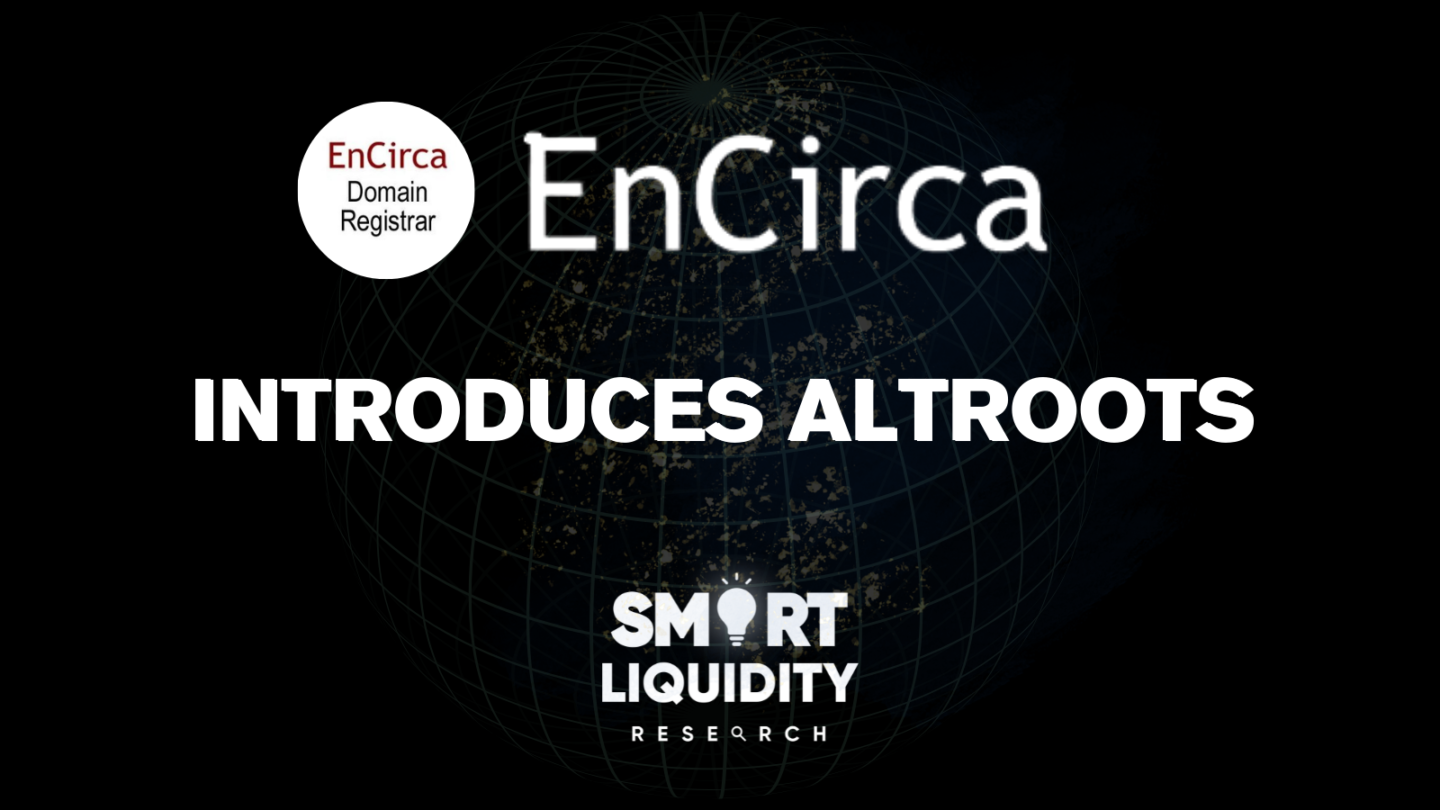 EnCirca,

a 20-year ICANN-accredited domain name registrar, introduces Altroots, the industry's first Web3 search bar and 

domain registration service.

 
EnCirca introduces Altroots, which enables brand trademark owners to secure their own Web3 internet address in preparation for participating in e-commerce in the decentralized web and metaverses.
World-renowned brands across a variety of industries, including McDonalds, Microsoft, Chase Bank, YouTube, and Epic Games are flocking to the decentralized web and private metaverses to establish their presence. Rather than rehashing the mistakes of Web2 (the internet), now is the time for brands to establish themselves, protect, and prepare for Web3.
While alternate roots like .eth, .crypto and .nft, have emerged. These second-level domain extensions can cause potential confusion for consumers. Seeking to interact with the brands they know and love on the decentralized web.
Brand Future-Proofing on Web3
Encirca's Altroots provides an industry-first ability for trademark owners to search dotBrand TLDs on the decentralized web and securely register their own.
"Altroots is designed to help trademark owners secure and protect their dotBrand TLD on the decentralized web," says Tom Barrett, President of EnCirca. "Our search engine of over 4 million existing Web3 domain extensions can also be use to spot trademark variants that could indicate trademark infringement."
Web3 domains
Web3 domain names are a type of non-fungible token (NFT) that operates in blockchains, metaverses, and the decentralized web. They are use for digital wallets, digital identities, website hosting, email, and metaverse storefronts. They can be top-level, such as .brand, or second-level, such as brand.com.
The services offered by EnCirca include:
Acquisition of corporate dotBrand NFT domains in blockchain namespaces

Activation and integration of the NFT corporate domains

Backup c

ustodian of the dotBrand NFT domains
About EnCirca
EnCirca is an ICANN-accredited domain name registrar founded by Tom Barrett in 2001. EnCirca provides trademark protection, domain portfolio management, cybersecurity, DNS and website hosting, and other domain services.
SOURCE