Empiric Network $7M Seed Round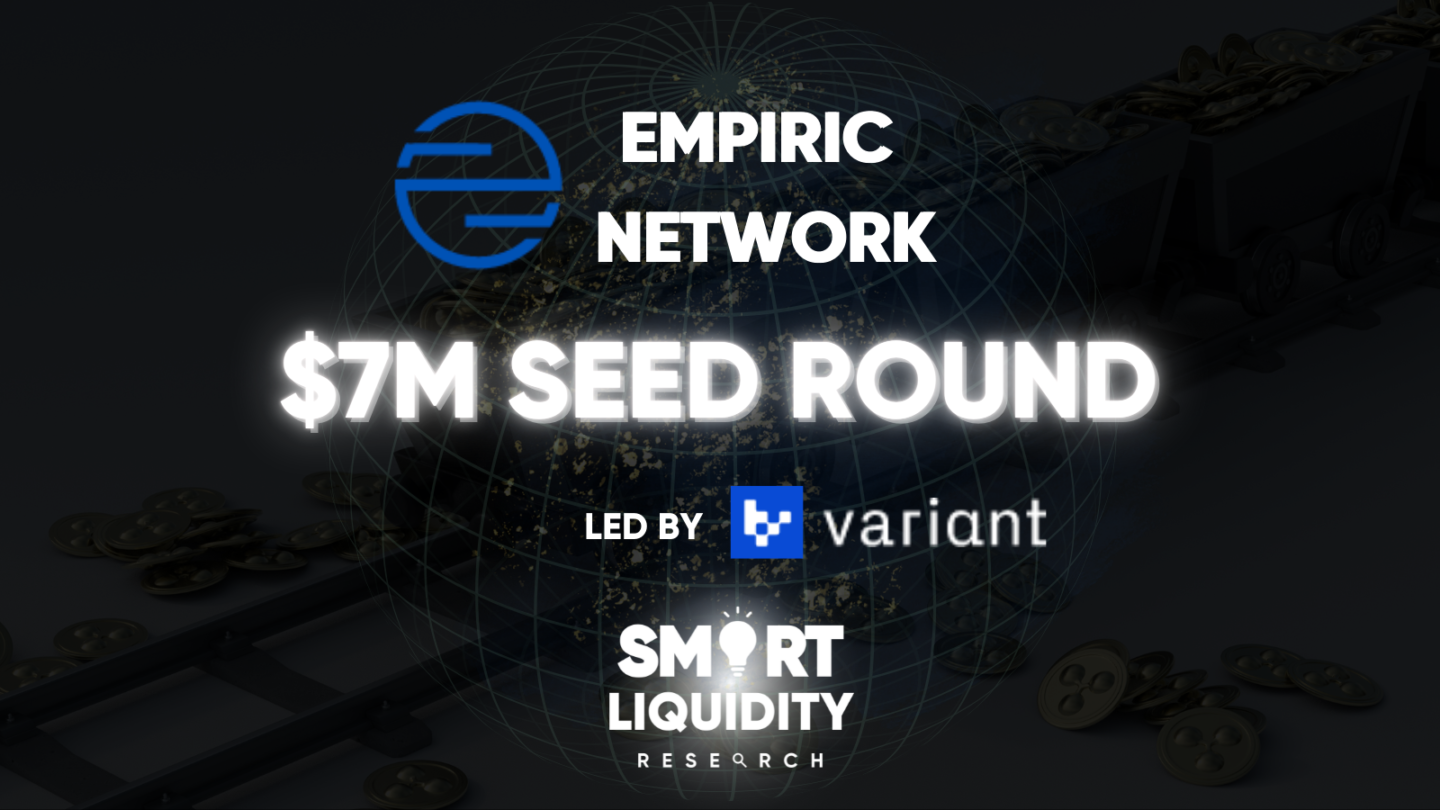 Empiric Network, the leading oracle on Starknet, built to empower native protocols to realize their ambitious potential, has raised a $7M Seed Round led by Variant.
About the Raised Capital
Empiric Network $7M Seed Round is to build the oracle for the zk-future of blockchain.
Variant is joined by an amazing group of founding data partners including Alameda, CMT Digital, Flow Traders, FTX and Gemini, as well as ecosystem partners such as StarkWare and Sandeep Nailwal (Polygon), ROAD Capital, and a stellar group of angels such as Marc Bhagarva (Tagomi), Luke Pearson (Polychain), Max Kleiman-Weiner (Sequoia), Tekin Salimi (DAO5), Tarun Chitra (Gauntlet) and Robert Leshner (Compound).
Indeed, Empiric is reinventing the data infrastructure for DeFi.
But their mission is much broader: They are building the crucial decentralized infrastructure for all data, from the weather (parametric insurance) to sports (betting and fantasy sports) to news (prediction markets) and beyond.
They have assembled an exceptional team from places such as Harvard, MIT, and Stanford. Who built data infrastructure at Palantir. Created tokenized real estate with DLA Piper and have been building on zk-rollups since day one.
Empiric Network believes in a world where society's crucial applications are accessible to anyone. Where transparency replaces backroom dealings and trustless software has made middlemen obsolete. With their deep knowledge of zk-technology and the ecosystem. They are here to build the decentralized data infrastructure our industry needs to make this vision a reality.
About Empiric Network
Empiric Network is the first decentralized, transparent and composable oracle network, leveraging state-of-the-art zero knowledge cryptography. Hence, they have partner with the biggest market makers and the most liquid exchanges who sign and timestamp their own high quality, robust data and send it directly on-chain. Their feeds are already live in public alpha on Starknet, where they are powering the next generation of ambitious protocols such as ZKLend, CurveZero, Magnety, Canvas, FujiDAO, and more.
SOURCE
https://medium.com/@EmpiricNetwork/empiric-network-the-zk-native-oracle-dcff3c36658a