iNFTspace collaboration with Polygon Studios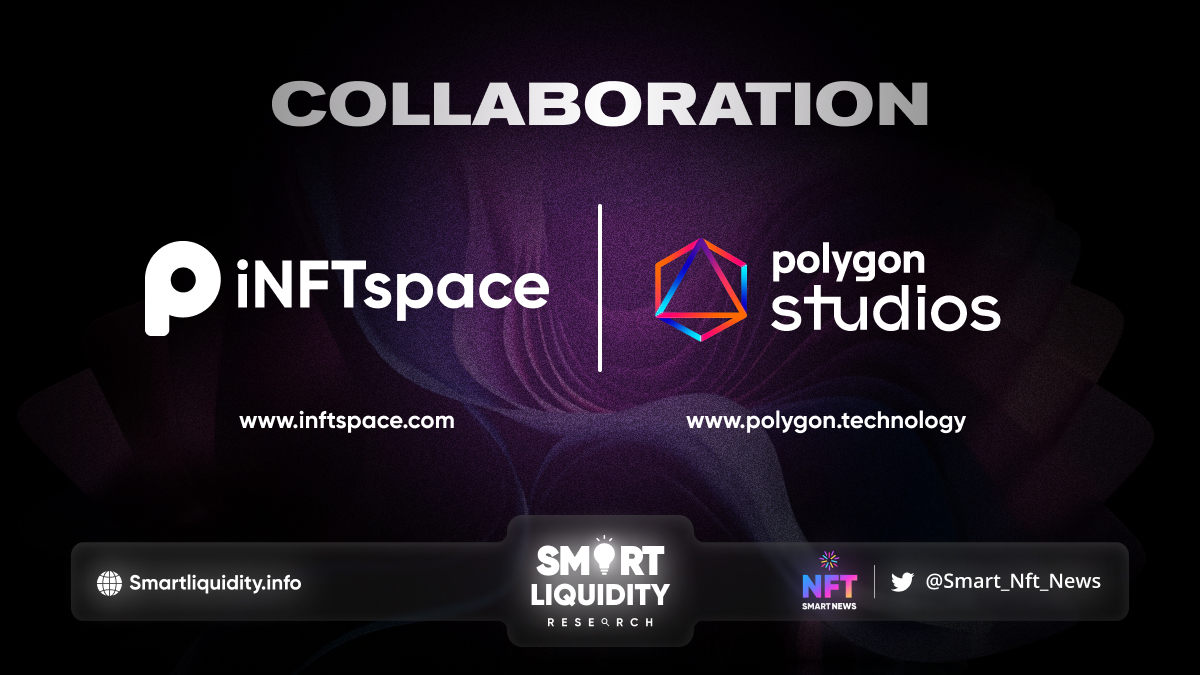 iNFTspace has collaborated with Polygon Studios to help more projects and NFT creators & collectors better join the NFT and Web3 world.
iNFTspace will gradually cover NFTs in many fields, including GameFi, art, music, stars, brands, stories, traditional culture and other types of NFTs. iNFTspace will also include issuance and trading functions to create a global NFT marketplace. Therefore, every project entering iNFTspace will expand market coverage and brand value. Now, we have Polygon's cooperation and support, which will accelerate our integration into the market and fulfill our mission.
iNFTspace also exploring and expanding the landing application of NFT, realizing from art to life, from technology to give back to the society. By combining NFT with immersive experience through blockchain, we can help more NFT projects and individual creators discover the value of Web3, and drive more Polygon users.
About Polygon
Polygon is the leading platform for Ethereum scaling and infrastructure development. Its growing suite of products offers developers easy access to all major scaling and infrastructure solutions: L2 solutions (ZK Rollups and Optimistic Rollups), sidechains, hybrid solutions, stand-alone and enterprise chains, data availability solutions, and more. Polygon's scaling solutions have seen widespread adoption with 19,000+ decentralized applications hosted, 1.6B+ total transactions processed, ~142M+ unique user addresses, and $5B+ in assets secured.
About Polygon Studios
Polygon Studios aims to be the home of the most popular blockchain projects in the world. The Polygon Studios team is focused on supporting developers building decentralized apps on Polygon by providing Web2 and Web3 teams with a suite of services such as developer support, partnership, strategy, go-to-market, and technical integrations. Polygon Studios supports projects from OpenSea to Prada, from Adidas to Draft Kings and Decentral Games to Ubisoft.
About iNFTspace
iNFTspace is a DAO-incentivized digital artwork (NFT) trading platform, you can get INS rewards by trading NFTs.
➡️Source:
https://medium.com/@iNFTSpace/inftspace-x-polygon-studios-collaboration-announcement-92e5dd92e1b6