ChainBoost and Forest Knight Collaboration!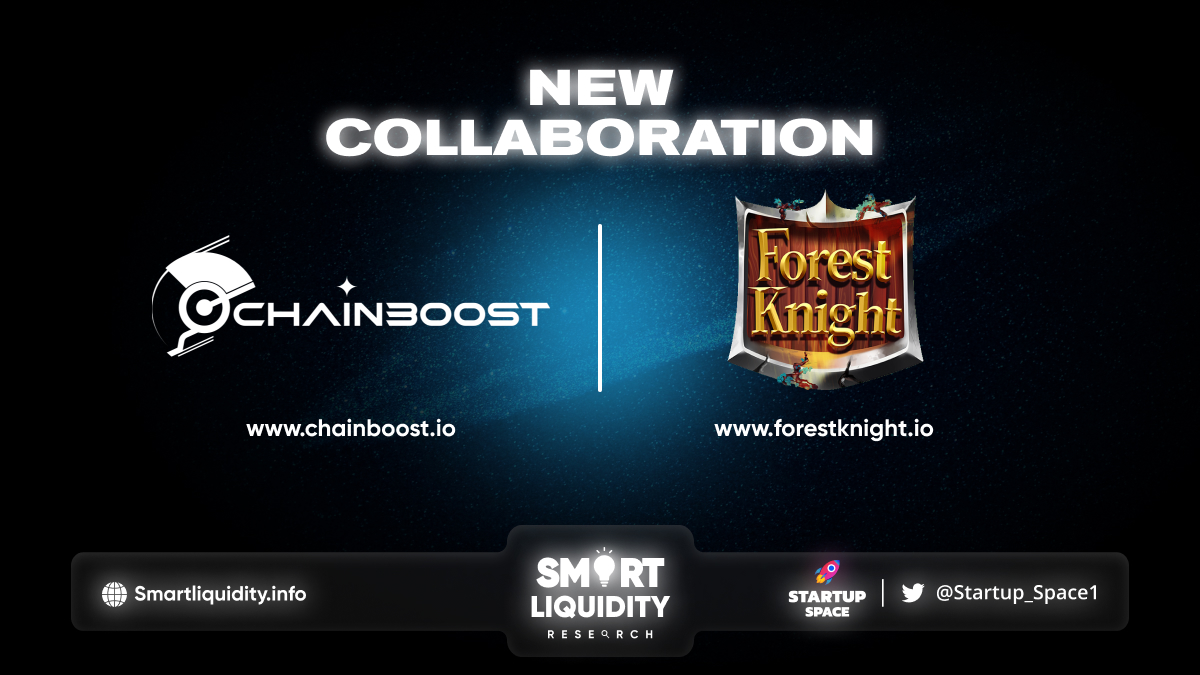 ChainBoost is happy to announce collaborating with Forest Knight, the play-to-own, tactical RPG mobile game, to enhance their newly added NFT profile picture system.
This new wallet feature allows users to set NFTs they own as profile pictures, granting more customizability to its users.
NFTs aren't limited to collectibles and works of art. The profile picture system gives users instant utility and provides more visibility for the project. Players from ChainBoost can connect with other communities, form guilds, and play together in Forest Knight!
Through the Eyes of the Forest Knight
Forest Knight is a turn-based strategy game in which players find themselves in an unknown land needing to build their team of heroes to join the fight against evil. Inspired by successful games such as Heroes of Might and Magic and Clash Royal, the game combines the best of two worlds — a fun and exciting PVE RPG experience, and PVP competitive and social gameplay modes and activities.
Forest Knight features a decentralized item ecosystem through in-game items as NFTs and world-building powered by DeFi elements.
Key features of Forest Knight include:
Hero system — Each player can hire unique heroes to build a team of three and fight for glory. These heroes can be upgraded and equipped with powerful items. A full-fledged RPG system awaits discovery!
In-game assets — There are in-game assets that can be bought on the marketplace and deployed, among them: weapons, rings, necklaces, pets, and skins for a player's heroes. In addition, players can level up their NFTs by combining items of similar rarity and class to create new NFTs.
Progression system — Forest Knight incorporates a dynamic progression system that rewards players as they progress through the game by winning stages, completing fun quests, and by engaging in other activities.
PVP arena — A core feature of the game is the PVP arena where players can show their skills by climbing the ladders and win arena chests. The higher the player rank, the better the rewards!
The $KNIGHT token is a native, utility token used for:
Marketplace Trading
Upgrading & Merging NFTs
Staking in Buildings
Guild Wars Bounties
PVP Tournament Entries
Blockchain Pet Evolution
Bunnies, Bunnies everywhere!
ChainBunnies began life as a generative PFP project with serious ChainBoost utility including token prizes, phygital awards, BoostScore contributions, IDO/INO whitelist lotteries, and inclusion. Rascally by nature, expect ChainBunnies to make even more trouble following Zombunification, doubling BoostScore contributions and offering further utility across the ecosystem.
By including ChainBunnies in their NFT profile picture system, ForestKnight has added another awesome utility to ChainBunnies, further demonstrating the power of NFTs in a collaborative crypto community. Taking part in the fun is as easy as connecting your wallet to the game and choosing the NFT. No caveats. Join ChainBoost and Forest Knight now!
This cool integration is just the first step in the collaboration between Forest Knight and ChainBoost!
About Forest Knight
Forest Knight is a tactical RPG game where you assemble teams of heroes, equip them with uniquely designed and powerful NFTs to defeat the Skeleton Master, and climb the leaderboards against other knights!
Come and join the game! See what Forest Knight offers in Early Access!
About ChainBoost
ChainBoost is a gamified launchpad and incubator protocol that provides exclusive early access opportunities for loyal supporters to participate in emerging crypto projects. Loyalty is determined by BoostScore, an innovative credit system that rewards desirable user behavior and engagement within the ChainGuardians ecosystem. Through high selection standards and implementation of the BoostScore system, ChainBoost connects proven early-project supporters with promising early projects.
SOURCE
https://medium.com/chainboost/forest-knight-adds-chainbunnies-as-nft-profile-pictures-3e7f421eef85