Safeproof x Luxpad Collaboration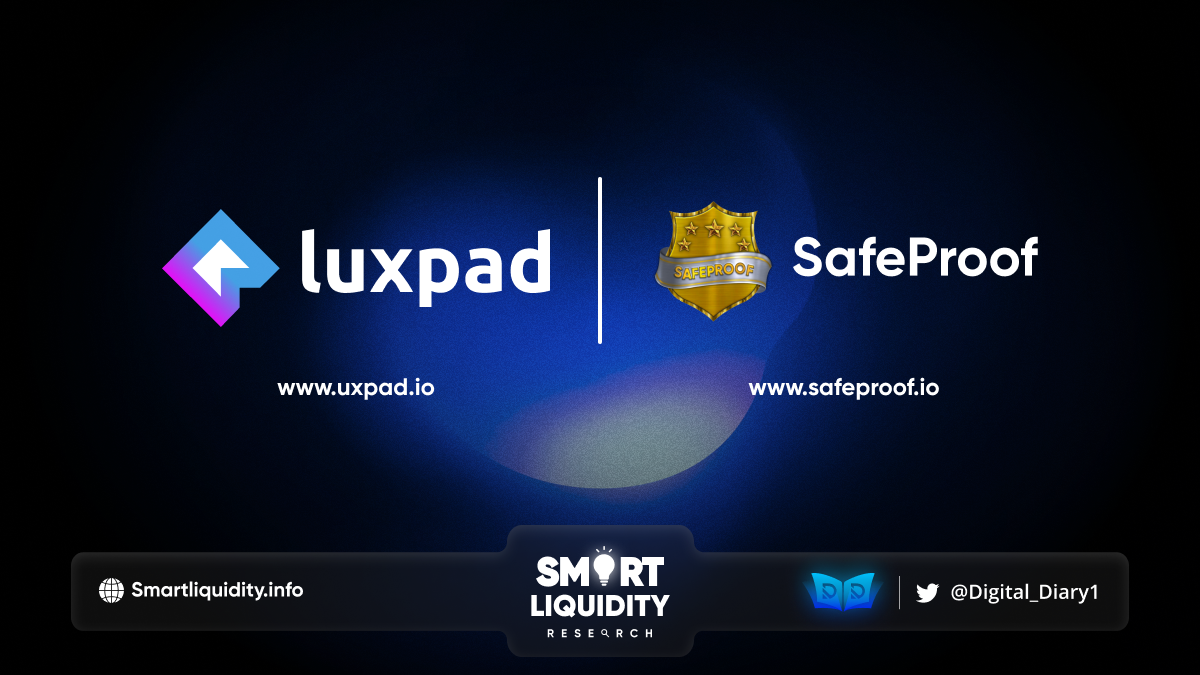 Safeproof is thrilled to announce its collaboration with Luxpad, the project developer can create customized launchpad and Fair-Launch, Cryptocurrency investor.
Why Luxpad?
They provide a safe way of a presale, creating token, and NFT staking is their priority in all developer's project and investors luxpad make sure each user who use their platform a satisfaction decentralized protocol they do not own the contract you are the owner and you have access for it. aside from being safe for launching a project, they are the CHEAPEST SERVICE FEE.
WHY CHOOSING SAFEPROOF?
1. CLIENT IDENTITY SECURITY
They guarantee the confidentiality of the client's identity with professionals, all data is stored on a separate encrypted server and can only be accessed by their company.
2. EASY VERIFICATION SERVICE
Easy requirements and steps for clients to be accessible to many crypto projects.
3. FAST VERIFICATION PROCESS
As a professional company, they guarantee fast results in your project verification process to save time.
WHY DOES YOUR PROJECT NEED KYC VERIFICATION?
Know your customer (KYC) is a process of verifying the identity of the project team (Developer). SafeProof verifies the identity of team's project in order to make safe in the cryptocurrency. In the blockchain technology nowadays, financial institutions are increasingly vulnerable to illegal criminals. Know your customer (KYC) is designed to protect investors and financial institutions from fraud in the cryptocurrency.
About Safeproof
Safeproof is a security solution in blockchain technology that specializes in verifying identity of a project's owner and audit your crypto project smart contracts.
About Luxpad
Luxpad is a decentralized trustless launchpad platform where you can create your ERC-20 and BEP-20 token, NFT smart contract, fair-launch, or presale launchpad without any knowledge of coding using the Luxpad platform. You can do it all here. Launch your presale with Luxpad now. Cheapest service fee than other platforms. Join now and list your project with Luxpad.
SOURCE: https://twitter.com/SafeProof_io/status/1549073479227437057?s=20&t=KzECFVXBIB9f7YKzMWGvaw