Encentive Integrates TokenPocket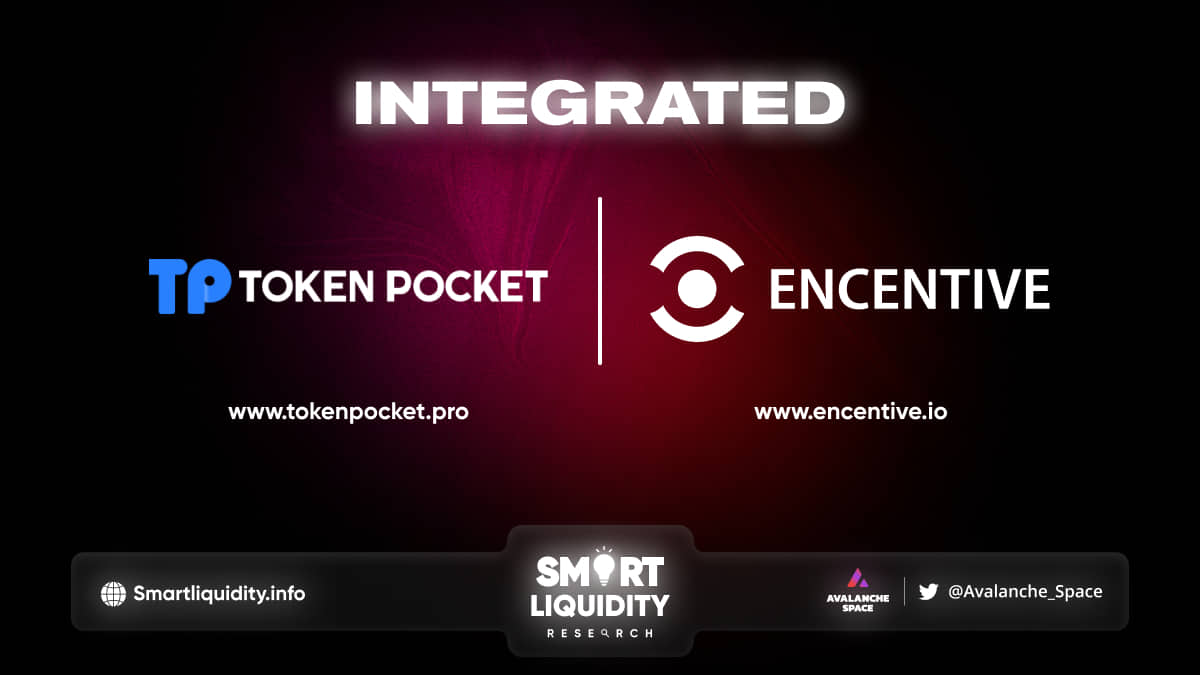 Encentive Integrates TokenPocket to enable TokenPocket's millions of users to access the Encentive platform.
TokenPocket supports prominent blockchains and cryptocurrencies, including as Bitcoin, Ethereum, BNB, TRON, HECO, MATIC, AVAX, OKT, EOS, FTM, Polkadot, Cosmos, and IOST, among others.
As part of the Encentive Web3 OS DeFi Module Builder, TokenPocket has teamed up with Encentive to help increase crypto adoption and everyday use cases by allowing community leaders, influencers, and enterprises to instantly create and customize modules for their own DeFi marketplaces that accept crypto tokens and NFT tokens.
All of these functions are available on Encentive's Web3 operating system. Using these methods, community leaders who utilize TokenPocket may significantly enhance community empowerment and progress. Any large enough organization may have an Encentive-built DEX customized to their needs.
In recent months, TokenPocket has integrated a number of leading Web3 projects such as TwitterScan, GateChain, and BitTorrent Chain.
TokenPocket effectively becomes a powerful extension of Encentive's Web3 OS. Encentive's goal is to help consumers and enterprises harness great Web3 apps. The partners will research Web3 development possibilities to optimize user experience. Web2's billions of users are moving to Web3 when Encentive and TokenPocket unite.
About Encentive
The Encentive Web3 Operating System allows the code-free deployment of peer-to-peer DeFi applications and markets beginning with a community of one, in addition to providing fiat and cryptocurrency on/off ramps. Any individual or organization has the ability to establish the next great DeFi app or marketplace almost instantly.
About TokenPocket
TokenPocket is the world's leading multi-chain self-custodial wallet, which supports mainstream public chains including BTC, ETH, BSC, TRON, Polygon, Solana, HECO, Klaytn, Avalanche, OKC, HSC, Fantom, Polkadot, Kusama, etc. The trinity of TokenPocket mobile wallet, chrome extension wallet, and hardware wallet has been formally formed.
SOURCE:
https://medium.com/@encentive/encentive-web3-os-integrates-tokenpocket-defi-wallet-a9a048ccdf0